Reflections from Collin Cochran
"Given the Chance, I Would Do It All Over Again"
2019 MSMS graduate shares his thoughts as he prepares to begin MSM's M.D. program this summer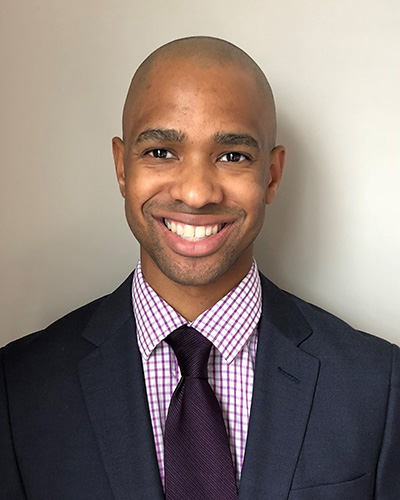 I chose MSM because of the nurturing environment the school fosters. I love how MSM emphasizes working as a collective rather than struggling alone. There is a sense of family that takes care of each other and will help you if you fall."
In just a few days, I will receive my Master of Science in Medical Sciences (MSMS) from Morehouse School of Medicine. I graduated from Morehouse College in 2015, and when I had the opportunity to walk across the street and study at Morehouse School of Medicine, it was a dream come true! When I first heard about the MSMS program, I immediately knew it was what I needed to push me toward reaching my goal of becoming a doctor. This program has brought me out of my comfort zone and stretched me to reach levels I didn't even know were possible. My journey here has been a crazy rollercoaster ride filled with frustration, tears, headaches, and small moments of joy. If given the chance, I would do it all over again because it has shaped me into the type of person I want to be as a future physician.
This school is responsible for turning the once dim fire inside me bright and vibrant. The confidence in my abilities and in the person that I am/will be has grown tremendously in the short time that I've been at MSM. For these reasons, when I was given the chance to stay here for medical school, the decision was easy to make. I chose MSM because of the nurturing environment the school fosters. I love how MSM emphasizes working as a collective rather than struggling alone. There is a sense of family that takes care of each other and will help you if you fall. There have been so many times where I needed a listening ear and I only had to turn a corner to find someone willing to hear me vent. That's what I love about this school! I feel like I'm fully immersed in the experience rather than being just a number that fills the seats.
I'm extremely excited to become a member of the M.D. Class of 2023, and I wouldn't have this chance if it weren't for the amazing people at this school. To my fellow classmates and other MSM students, thank you for making these past two years a great learning experience that I will never forget. To the professors who taught in the MSMS program, thank you for caring about and investing in your students' future. To Dr. Rita Finley and the staff members of Office for Educational Outreach and Health Careers, I would like to express the deepest gratitude in helping us whenever there was a problem or just being a friendly face to have a chat with. Lastly, I would like to thank my family and friends for being there with me and pushing me every step of the way in this journey. You all continue to keep me motivated during my moments of doubt.
If given the chance, I would do it all over again because it has shaped me into the type of person I want to be as a future physician."