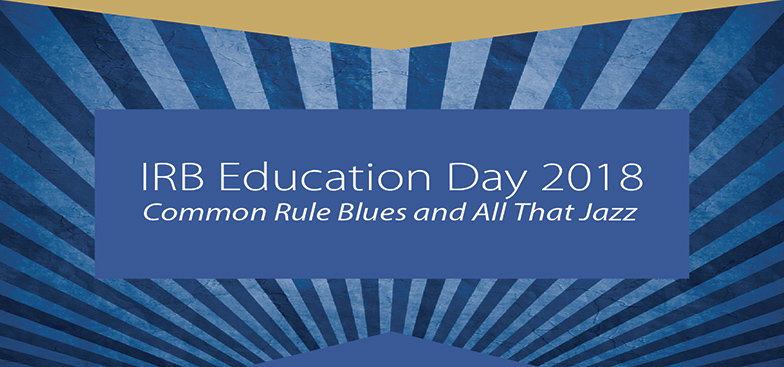 Tuesday, October 30, 2018, 8:00 A.M. – 12:30 P.M.
Morehouse School of Medicine
Louis W. Sullivan National Center for Primary Care Auditorium
720 Westview Drive SW, Atlanta, GA 30310
Join us for a comprehensive half-day workshop on human research protections, with topics that include:
What investigators & study teams need to know regarding revisions to the Federal Policy for the Protection of Human Participants (Common Rule);
What conflict of interests in research may exist and how to avoid research misconduct;
How quality improvement and research differ;
What the MSM Policy on security of portable electronic devices & removable media is.
---
Speakers
These speakers have nothing to disclose.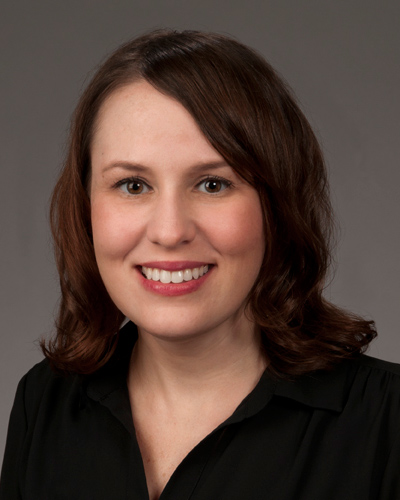 Jennifer (Jenny) Prozonic, MPH, CHRC, CCRC
Supervisor, Clinical Trials Compliance, Emory University
Jennifer Prozonic is currently the Assistant Director of Clinical Trials Transparency & Oversight in Emory University's Office for Clinical Research (OCR). Jennifer has worked at Emory since 2009 and joined OCR in 2010. Her current work focuses on ClinicalTrials.gov compliance, as well as facilitating research and billing compliance with investigator-initiated, federal, and industry-sponsored clinical research on behalf of Emory. She has over nineteen years of experience in both clinical and basic science research, which also includes regulatory and budgetary expertise. Jennifer has a Master of Public Health in Informatics. She is also certified in Healthcare Research Compliance (CHRC) with the Health Care Compliance Association (HCCA) and is a certified Clinical Research Coordinator (CCRC) with the Association of Clinical Research Professionals (ACRP).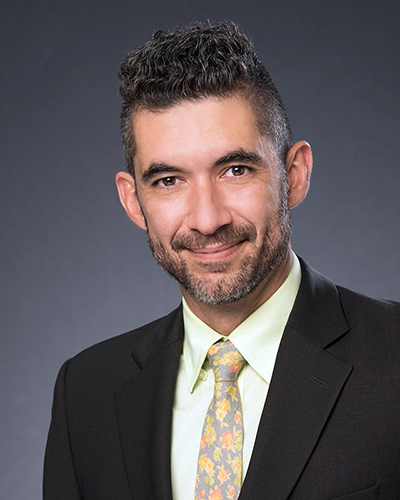 Jaime Hernandez, J.D., M.Be.
Public Health Advisor, Office of Human Research Protections (OHRP)
Jaime Hernandez is an attorney and bioethicist who is currently a Public Health Advisor with the Division of Education and Development at the Office for Human Research Protections (OHRP), U.S. Department of Health and Human Services. Before joining OHRP, Mr. Hernandez was a Senior Research Investigator at the University of Pennsylvania, Department of Medical Ethics and Health Policy. Prior to that, he was a Litigation Associate at Hughes Hubbard & Reed, L.L.P. He also served as an Administrator for the social and behavioral science IRB at the University of Pennsylvania, Office of Regulatory Affairs.
Mr. Hernandez obtained his Juris Doctorate (J.D.) at the University of California, Berkeley School of Law (Boalt Hall) and his Masters in Bioethics (M.Be.) at the University of Pennsylvania, Perelman School of Medicine. He also holds a Bachelors in Philosophy from the University of Miami.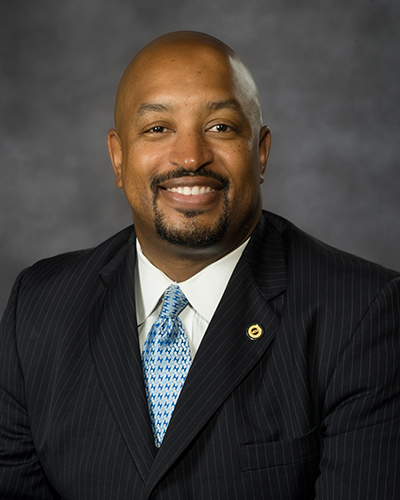 Quincy J. Byrdson, Ed.D., CIP, CCRP
Senior Clinical Research Executive, WellStar Health System
Dr. Quincy J. Byrdsong is the Executive Director for Research Administration at the WellStar Research Institute for WellStar Health System, the largest Health System in the State of Georgia. Dr. Byrdsong has extensive expertise in providing strategic vision, operational organization, and programmatic infrastructure to complex institutions of higher education and healthcare systems. Currently, he functions as the Chief Research Administration Officer with operational oversight of all research administration activity and serves as the liaison to pharmaceutical sponsors and other funding agencies. Through his career, Dr. Byrdsong has served in several roles in academic medicine and research administration at Virginia Commonwealth University, Morehouse School of Medicine, Meharry Medical College, and Vanderbilt University Medical Center. Quincy received his bachelor and master's degrees in biology from Middle Tennessee State University where he became part of the institution's first cohort of Patricia Roberts Harris Fellows in Biology. He received his Doctor of Education in Curriculum and Instruction at Tennessee State University.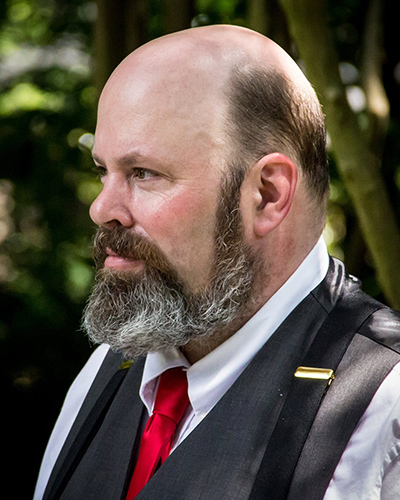 Sam Chupp
Help Desk Technician III, Morehouse School of Medicine
Sam Chupp is a Help Desk Technician III with over 12 years of service to Morehouse School of Medicine and freelance IT security experience before that. He has successfully resolved a variety of electronic device issues that include troubleshooting and problem resolution for phishing scams, improper password security, other aspects of cyber security and related training campus-wide. Sam is responsible for presenting valuable content each month as a part of the Morehouse School of Medicine new employee onboarding. He is well versed in understanding and delivering content on mitigating the risk associated with portable devices like jump drives, personal audio players, and tablets that provide users multiple access points to manage personal and business data on the go.
Alecia McFarlane Bell, J.D., MPH
Privacy and Institutional Compliance Director, Morehouse School of Medicine
Alecia Bell is the Privacy and Institutional Compliance Director at Morehouse School of Medicine in Atlanta, GA. Ms. Bell manages the institution's Privacy and Compliance Program which encompasses the Medical School and Morehouse Healthcare, the physician's practice. She serves the institution to ensure compliance with its policies and procedures as well as Federal and State laws that affect the institution. Ms. Bell also serves as the Privacy and Research Integrity Officer for the institution where she oversees privacy and research compliance matters. She manages the Conflicts of Interest review and analysis process, as well as HIPAA and Privacy Training.
Ms. Bell holds a Juris Doctorate from Georgia State University College of Law, with a focus in Health Law; a Master of Public Health from Tulane University School of Public Health and Tropical Medicine, with a focus in Epidemiology; and a Bachelor of Science in Biology, from Xavier University of Louisiana. She is admitted and licensed to practice law in Georgia.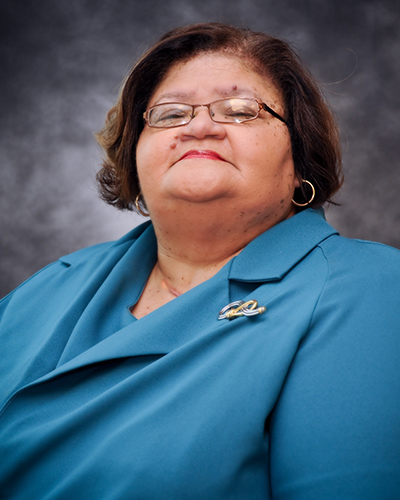 Priscilla Johnson, PhD, MSN
Accreditation and Clinical Research Compliance Officer, Morehouse School of Medicine
Priscilla Johnson is the Accreditation and Clinical Research Compliance Officer for the Clinical Research Center at Morehouse School of Medicine. She serves on the MSM Institutional Review Board, as well as the Grady Healthcare Systems Research Oversight Committee, and the Georgia CTSA Clinical Research Centers. She also serves as the MSM leader for the institution's accreditation by the Joint Commission Accreditation of Healthcare Organizations. She holds, or has held, elected positions in several professional organizations such as American Business Women's Association and National Association for Health Care Executives.
Her passion is working with the homeless population, and she orchestrated the initiation of the health care clinic associated with the Hosea Feed the Hungry Organization. She has published and presented abstracts and articles in the area of recruitment of African Americans into clinical research trials. She has received numerous community awards for her work in underserved populations and has been a finalist (twice) for the Atlanta Business Chronicle's HealthCare Hero Award.
---
Accreditation Information

The Morehouse School of Medicine is accredited by the Accreditation Council for Continuing Medical Education to provide continuing medical education for physicians. The Morehouse School of Medicine designates this live activity for a maximum of up to 3.5 AMA PRA Category 1 credit(s)™. Physicians should only claim credit commensurate with the extent to their participation in the activity.

Disclosure Statement
Morehouse School of Medicine (MSM) in accordance with ACCME guidelines requires instructors, planners, managers and other individuals who are in a position to control the content of this activity to disclose any real or apparent conflict of interest they may have as related to the content of this activity. All identified conflicts of interest are thoroughly vetted by MSM for fair balance, scientific objectivity of studies mentioned in the materials or used as the basis for content, and the appropriateness of patient care recommendations. Full disclosure of speaker relationships will be made at this activity.

Resolution of Conflicts of Interest
In accordance with the ACCME Standards for Commercial Support of CME, the Morehouse School of Medicine has implemented mechanisms, prior to the planning and implementation of this CME activity, to identify and resolve conflicts of interest for all individuals in a position to control content of this CME activity.

Disclaimer
This information provided at this CME activity is for continuing education purposes and is not meant to substitute for the independent medical judgment of a healthcare provider relative to
diagnostic and treatment options of a specific patient's medical condition.

Objectives
At the conclusion of this activity, participants should be able to:

Identify the transfer of ceding IRB oversight from one IRB to another.
Recognize revisions to the Common Rule.
Distinguish between quality improvement and research.

To learn more about the MSM Human Research Protections program, click here.

This activity has been approved for AMA PRA Category 1 credits™.