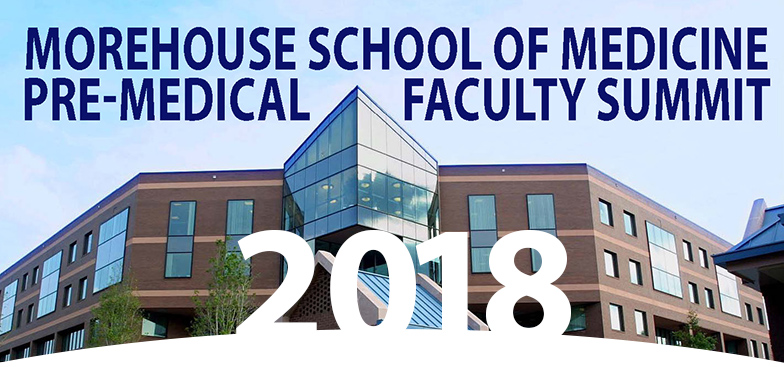 Pre-Medical Faculty Summit 2018
Developing Strategies for a Diverse Health Professions Workforce
Saturday, Nov. 10 | 8 a.m.–5 p.m.
We went to the same high school and attended big universities and majored in the sciences, but we had completely different experiences when it came to applying to medical school. Former medical school student
How do we strengthen the pre-medical to medical school pipeline? What more can we do to help our students overcome the challenges they face in advancing their health careers?
Join the MSM Office of Educational Outreach and Health Careers for this first-ever summit bringing together invited faculty and pre-medical advisors from more than 50 schools throughout the Southeast.
Representatives from the Association of American Medical Colleges, National Association of Advisors for the Health Professions and National Association of Medical Minority Educators also will participate.
---
Contact
Dr. Rita Finley
Assistant Dean, EOHC
404.752.1590