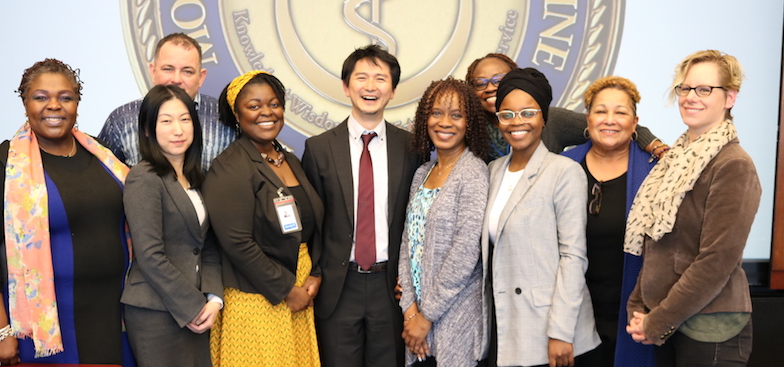 Global Health Lecture Series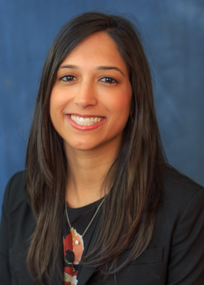 Jessica Shantha, MD
Ebola, Eye Disease, and Health System Strengthening
May 2019
On May 10, 2019, Jessica Shantha, MD, will review the importance of emerging infectious diseases and ophthalmology and describe the spectrum of eye findings associated with Ebola virus. She will highlight the individual and public health implications of eye disease in Ebola survivors and then review the advances and developments in care since the West African outbreak.
---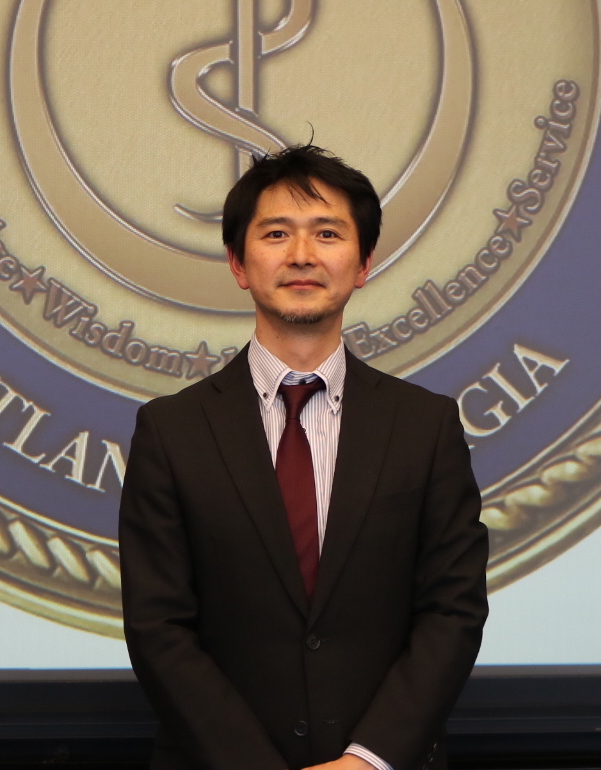 Mr. Ikuo Takizawa
Promoting Equity, Quality and Sustainability: Japan's Contribution to Global Health
February 2019
On February 15, 2019 the Office of Global Health Equity at Morehouse School of Medicine launched its new Global Health Lecture Series, featuring Mr. Ikuo Takizawa, Deputy Director General of the Human Development Department, Japan International Cooperation Agency (JICA). Accompanied by two representatives from the Japanese Consulate, Mr. Takizawa shared how Japan is contributing more actively in shaping global health agendas. The presentation highlighted the core values of Japan's contribution to global health anchored on equity, quality and sustainability, by looking at the historical development of Japan's policy toward global health and how it is translated into action through bilateral programs of JICA.