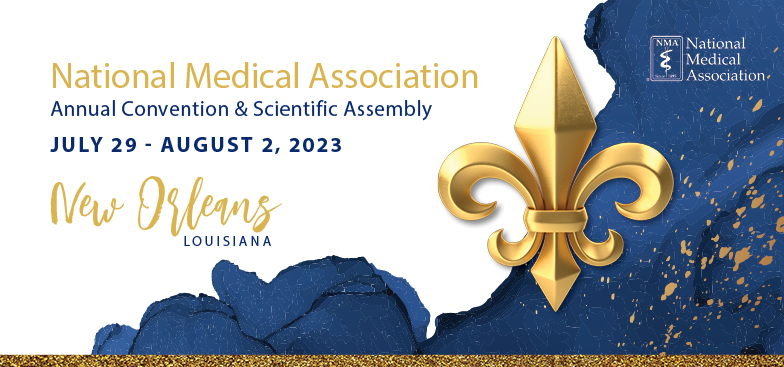 Morehouse School of Medicine at the NMA Convention
2023 Annual National Medical Association Convention and Scientific Assembly
July 29 – August 2 |#MSMatNMA2023
Morehouse School of Medicine (MSM) will attend and present at the NMA convention with the primary objectives of increasing awareness of MSM programs and to generate additional funding through investors, corporations and MSM alumni.
The National Medical Association annual Convention and Scientific Assembly is acclaimed as the nation's foremost forum on medical science and African-American health. Each year, African-American physicians and other health professionals from across the country convene to participate in the scholarly exchange of medical advances, discuss health policy priorities, and to share experience through networking opportunities. Through NMA's 26 Scientific Specialty Sections and Interest Groups, the convention attracts the broadest spectrum of African-American physicians, academicians and scientists in the country.
Let us Know if You're Speaking
Schedule
Coming soon! Please check back regularly for updates.