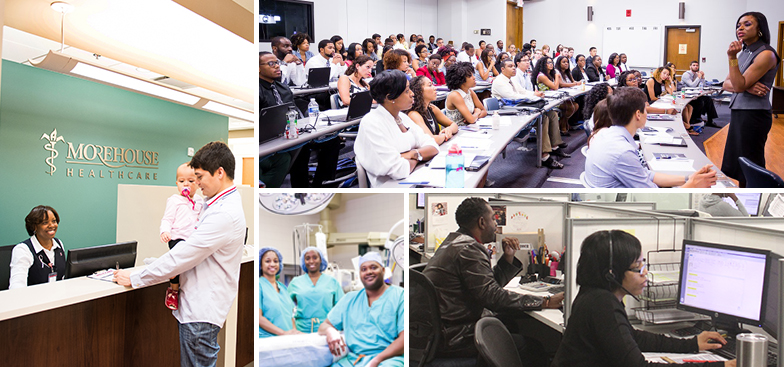 Work at Morehouse School of Medicine
Join Us On Our Mission
Morehouse School of Medicine (MSM) is a place of distinction, serving as the nation's leading academic medical center for vulnerable populations. It's also a place for passionate individuals looking to join a dedicated community working today to help prepare tomorrow's leaders.
We exist to:
Improve the health and well-being of individuals and communities;
Increase the diversity of the health professional and sceintific workforce;
Address primary health care through programs in education, research and service;
With emphasis on people of color and the underserved urban and rural populations in Georgia, the nation and the world.
At Morehouse School of Medicine we're leading the creation and advancement of health equity. We're looking for leaders like you to continue this charge.
MSM's talented workforce embraces excellence in its efforts to reach its strategic goals and help serve the underserved. Our school is a leading educator of primary care physicians and is recognized for its teaching, research and public policy. We know those achievements are only made possible with one of our greatest assets: our people.
Opportunity, community and a sense of purpose await you at MSM.
Morehouse School of Medicine prohibits discrimination and harassment, and provides equal employment opportunity without regard to race, color, religion, national origin, disability, veteran status, sexual orientation, gender identity and expression, sex, age, or genetic information. Morehouse School of Medicine is committed to recruiting, hiring, and promoting qualified minorities, women, individuals with disabilities, and veterans.
Pursuant to Title IX of the Education Amendment of 1972, Morehouse School of Medicine prohibits discrimination on the basis of sex in any of its educational programs or activities.