Demetrios Lambros
Director, Office of Marketing & Communications (Innovation)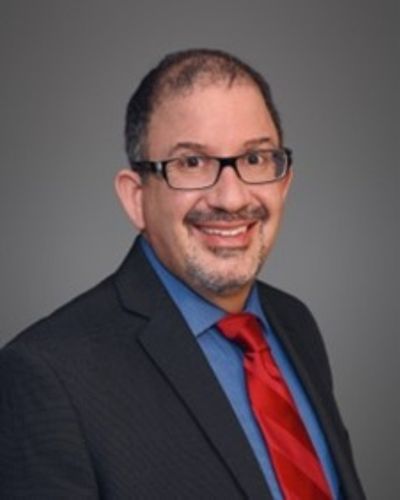 Demetrios brings more than 25 years of marketing experience to Morehouse School of Medicine. With success in both corporate and public organizations, he is recognized as an innovative and creative marketing strategist, visionary, and developer of leading-edge solutions that deliver results.
Most notably, he has launched and grown start-ups including Georgia Gwinnett College (GGC) and CartoonNetwork.com.
As a founding committee member, Demetrios inaugurated and developed the brand and marketing strategy for GGC, opening and growing the first public four-year college in the nation from zero to nearly 13,000 students.
Additionally, he:
Piloted and launched D2C marketing strategies that achieved a CPA of $88, compared to industry competitor's median CPA of $578.
Delivered an ROI of $8.78 per dollar spent.
Invented a formula that predicted enrollment with a 99% accuracy.
Devised a strategy to promote GGC virtually during the Covid-19 pandemic, which helped increase summer enrollment by 14% over the previous year.
Discovered and implemented opportunities to reduce costs, saving tens of thousands annually.
Assisted with annual and capital campaigns, donor recognition and establishment of the GGC Foundation.
During his tenure at Turner Entertainment Group, Demetrios shifted Cartoon Network's AOL presence to the fledgling internet with www.ghostplanet.com. He then conceived and co-spearheaded CartoonNetwork.com, growing it to the #18 most popular website world-wide. He also developed innovative, collaborative marketing strategies with corporations and brands including Hasbro, Pokémon, Microsoft, General Mills, Kellogg's, Milton Bradley, Sony, NASCAR, MLB, NBA, and Nintendo.
Demetrios earned his MBA from the J. Mack Robinson College of Business at Georgia State University and is an active member in the Georgia Education Advancement Council (GEAC) and the Council for Advancement and Support of Education (CASE).
He volunteers as Vice-Chair of the Gwinnett County Historical Preservation and Restoration Board and as a member of the McDaniel College Alumni Diversity, Equity, and Inclusion Board.