Jamille Bradfield
Director, PR and Media Relations
Office of Marketing & Communications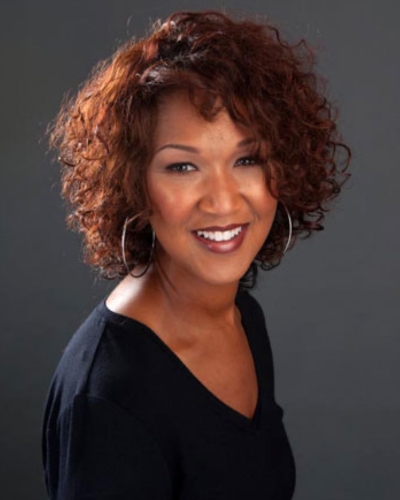 Jamille Bradfield is a senior-level communications leader with extensive experience developing and executing communications strategy for executives and corporations to successful resolution. She has more than 25 years of experience including public relations, media relations, crisis communications, employee communications, DEI communications, journalism, community affairs, and event planning in both the private and public sectors. Prior to joining MSM, Jamille was Public Affairs Manager at the Fulton County Sheriff's Office where she led community engagement, outreach and partnership efforts, and contributed to internal, external and executive communications.
Jamille began her career at PR agencies where she honed her AP Style writing and event planning skills and worked on numerous PR campaigns for corporate brands including McDonald's, Pantene Pro-V, Cover Girl, Lactaid, Nielsen Media Research and the award-winning Diversity Communications Program at Pitney Bowes Inc. After gaining solid agency experience, Jamille worked at Greyhound Lines Inc. in Dallas, Texas, where she handled media relations, crisis communications and served as a national spokesperson for the company. She also managed logistics for the three-day, five-city 40th Anniversary of the Freedom Rides event, which won the national 2002 PR Week Award for Multicultural Campaign of the Year.
Following her stint at Greyhound's corporate headquarters, Jamille worked in the corporate communications office at Blockbuster Inc.; owned and operated a full-time event planning consulting business; served as Public Information Officer at the Dallas County District Attorney's Office; worked as the film critic and entertainment reporter covering red carpet events, movie premieres, press junkets and film festivals for three newspapers —Texas Metro News, the Garland Journal and I Messenger — and hosted "At the Movies with Jamille," a weekly movie review radio show including live interviews of industry veterans.
In 2014, she relocated with her family back to her hometown in Atlanta and has held senior-level communications positions at The Collaborative Firm and the City of Atlanta Department of Corrections. A seasoned political consultant, Jamille has also successfully positioned three judicial candidates to unseat incumbents and win State District Court benches in Dallas County, Texas.
Jamille holds a Bachelor of Arts degree in Mass Media Arts with a concentration in Radio, TV and Film from Clark Atlanta University where she graduated with honors. She has won multiple employee awards including the Above & Beyond award at the Dallas County District Attorney's Office; Civilian of the Year award at the City of Atlanta Department of Corrections; and the statewide Civilian of the Year award from the Georgia Jail Association. She is a member of Delta Sigma Theta Sorority, Inc. and resides in Marietta, Georgia, with William, her devoted husband of 23 years and their two children, Kennedy and Chase, who are both college students.