Office of the President
President's Message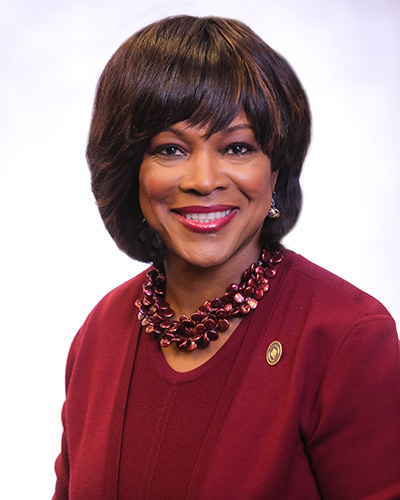 My vision for MSM is aligned with the strategic plan that has been well thought out by the board of trustees, the board of advisors, faculty and leaders and stay true to the long-standing mission of this institution.
MSM is in a unique position of being an integrated member of the largest consortium of Historically Black Colleges and Universities in the world – the Atlanta University Center. This offers an opportunity to create collaborative scholars who will work together on cross-disciplinary challenges and help advance the continuum of bench-to-bedside science.
I look forward to getting to know all the members of our community and wish to thank you for this opportunity to share my hopes and goals for Morehouse School of Medicine.
Together, we are on a mission!
Sincerely,
Valerie Montgomery Rice, M.D.
President & Dean