Ruben Burney, Sr.,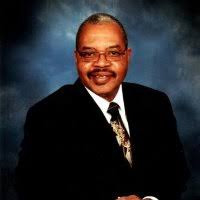 Community Representative

NPU-X Chairperson
Ruben Burney, Sr. is currently employed in the customer service industry. He provides virtual support for clients in the New England region. Ruben has thirty years of professional urban planning and government grant administration experience. His education includes studies at the University of Georgia and a BA from Paine College. He earned a Master's in sociology from Michigan State University and a Master's in City Planning from the Georgia Institute of Technology.
Ruben is a member of Neighborhood Planning Unit-X and has served several terms as its chair. Ruben is an original member of both the Lakewood Amphitheatre Community Finance Committee (former chair) and the Lakewood Amphitheater Oversight Committee (current chair). He is the founder and current chair of the Perkerson Civic Association. Over the years he has served on the board of directors for a number of community organizations. He is currently a member of the Board of Directors for the Morehouse School of Medicine Preventative Research Center. He is a recipient of the John C. Birdine Award for Community Service which is South Atlanta's highest honor for community service. Ruben enjoys doing community service.
He is active in his church's food bank where he serves "the least of these". He is an avid music lover who enjoys many diverse genres. When time permits he likes gardening. Maintaining his fresh and salt water aquariums is his hobby. He loves antique cars.