Ann Poole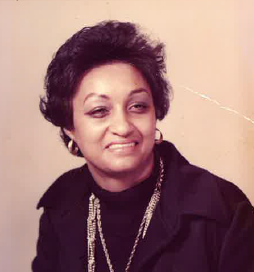 Community Representative
South Atlanta Redevelopment Corporation
NPU-Y
Ann is a native of Atlanta and a lifelong resident of 51 Brown Avenue in the South Atlanta Community.
She is and has been a member of Henry M. White United Methodist Church since childhood. As a dedicated and supportive member of the church, she is a member of the United Methodist Women and formerly served as Chairperson of the Administrative Council.
Ann Has received numerous awards for her community involvements.
1994—she received a certificate form the Bell South Atlanta Reading Program for teaching in the Literacy Program
1996—she was recognized by the American Red Cross as a member of the Disaster Team.
1996‐2006—she was a Community Volunteer for the City of Atlanta.
1998‐2014—she was recognized by the Morehouse School of Medicine Prevention Research Center as a member of the Community Coalition Board.
Ann is the mother of two sons, Monte and Carlos and the Grandmother of six. The members of Henry M. White appreciate you for your continued support and dedication to your community and your church.