Healthy Corner Store Project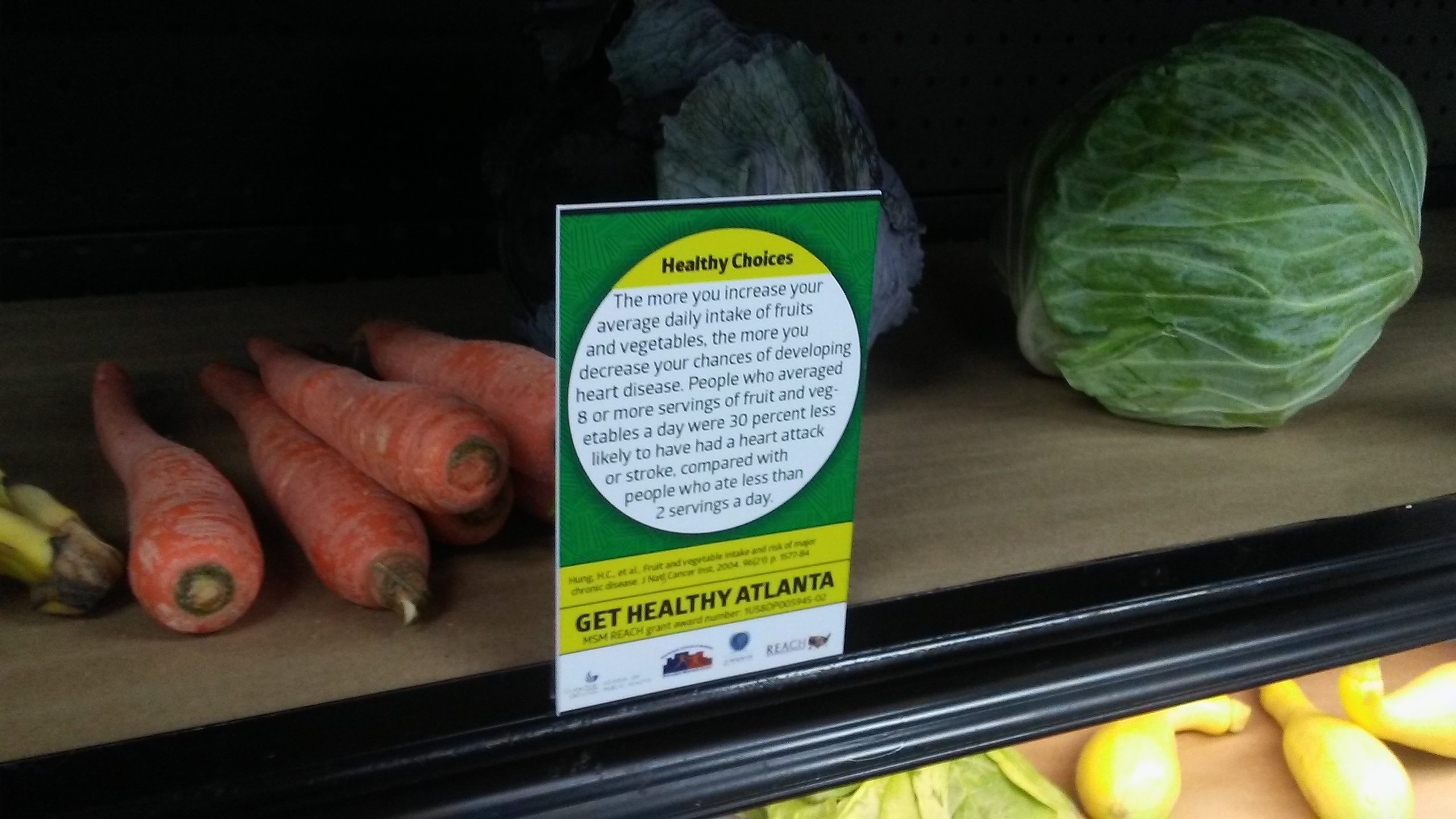 Participants living in South Atlanta neighborhoods gave "access to healthy foods" in their communities a poor ranking in a survey conducted by Morehouse School of Medicine's Prevention Research Center (PRC) in 2012-13.
We listened to the concern. The PRC and Georgia State University's School of Public Health have teamed up for the Healthy Corner Store Initiative, which is working with local store owners to boost the number of healthier food options in neighborhoods that have few or no grocery stores and produce markets.
This program matters because statistics show that limited access to healthy foods has been linked to high rates of childhood obesity, diabetes and heart disease. Funded by the Centers for Disease Control and Prevention, the three-year project will focus on shops in South Atlanta Neighborhood Planning Units T, V, X, Y and Z.

What's a healthy corner store?
Healthy corner stores share some things in common:
Signs or banners identifying them as healthy corner stores
Each store will stock a minimum of 4 healthy food choices such as fresh fruit and vegetables, low-sodium canned vegetables or low-sugar canned fruits, low-fat dairy items and whole wheat bread
In-store signs that direct customers to healthier options


Where can I find a healthy corner store?
NPU-V
Atlanta Food Mart
1190 Metropolitan Parkway, 30310


NPU-X
Peach Pantry
1085 Katherwood, 30310
Sylvan Food Mart
1709 Sylvan Road, 30310
Metro Foods
1407 Metropolitan Parkway, 30310
Quality Meat Market
2034 Sylvan Road, 30310
Lakewood Food Mart
2808 Lakewood Avenue, Suite B, 30315


Some tips for making better food choices
Fresh is Best
Choose fresh fruits and vegetables as often as possible. When fresh is unavailable, buy frozen.
Reduce Salt
Choose low-sodium canned vegetables. Try using no-salt spice blends in your favorite recipes.
Cut the Fat
A simple way to reduce fat in your diet is to exchange 1% or fat-free milk for whole.