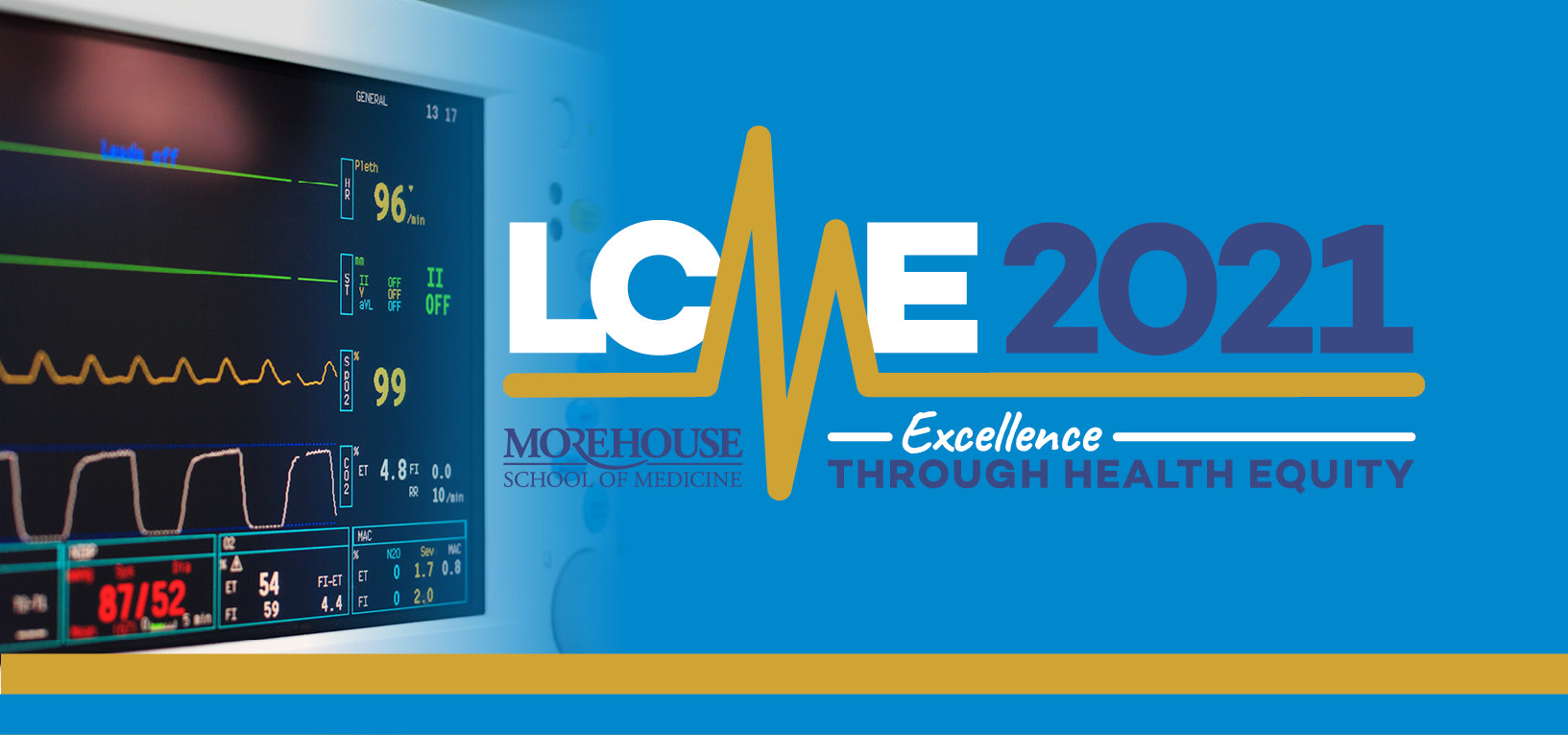 Liaison Committee on Medical Education (LCME)
The Liaison Committee on Medical Education (LCME) accreditation is a voluntary, peer-reviewed process of quality assurance that determines whether the medical education program meets established standards. This process also fosters institutional and programmatic improvement. To achieve and maintain accreditation, a medical education program leading to the MD degree in the United States and Canada must meet the LCME accreditation standards contained in the LCME document Functions and Structure of a Medical School. Programs are required to demonstrate that their graduates exhibit general professional competencies that are appropriate for entry to the next stage of their training and that serve as the foundation for lifelong learning and proficient medical care. While recognizing the existence and appropriateness of diverse institutional missions and educational objectives, the LCME subscribes to the proposition that local circumstances do not justify accreditation of a substandard program of medical education leading to the MD degree.
"Accreditation affirms Morehouse School of Medicine's commitment to excellence and high professional standards in academic medicine. We take great pride in the Liaison Committee on Medical Education (LCME) accreditation process and look forward to the continued full accreditation of our MD program". – Dr. Valerie Montgomery Rice, President and Dean
How will the LCME evaluate changes to the clinical curriculum that resulted from COVID-19?
The Liaison Committee on Medical Education (LCME) recognizes that COVID-19 has posed many challenges to delivering the planned medical school curriculum. Indeed, a great deal of creativity and responsiveness was needed to maintain a safe and effective learning environment for all students at MSM. The LCME has articulated how these changes will be reviewed.
MSM will be evaluated on 1) the flexibility and innovation demonstrated in adapting the time and space of clinical encounters and 2) consistency in grading across clerkships from a certain time.
Specific expectations are held for the Curriculum Education Committee (CEC) and the Student Advancement and Promotion (SAP) Committee.
The CEC is expected to have:
Made deliberate identification of those clinical experiences/assessments that can only be met with direct patient contact versus those that can be achieved and/or assessed through alternative/virtual formats.
Reviewed the learning objectives of all clerkships, including typical final-year clerkships, and determined where some objectives may have been met in another clerkship or at another point in the student's curriculum.
The SAP Committee is expected to have:
Considered waiver of elective graduation requirements.
Through weekly meetings with Clerkship Directors, MSM devised an innovative response to meeting required clinical experiences with a mixture of live and virtual cases. Virtual cases were selected by teaching faculty from nationally recognized online resources. The SAP committee amended the elective graduation requirement to add new flexible-format electives and help students navigate changes that limited away electives.
MSM faculty and students met the challenges presented by COVID with flexibility and creativity. Be ready to tell the MSM story January 24-27, 2021 during the LCME virtual survey visit!
Why is LCME accreditation important?
For medical education programs located in the United States, accreditation by the LCME establishes eligibility for selected federal grants and programs, including Title VII funding administered by the U.S. Public Health Service. Most state boards of licensure require that U.S. medical schools granting the MD degree be accredited by the LCME as a condition for licensure of their graduates. Eligibility of U.S. students in MD-granting schools to take the United States Medical Licensing Examination (USMLE) requires LCME accreditation of their school. Graduates of LCME-accredited schools are eligible for residency programs accredited by the Accreditation Council for Graduate Medical Education (ACGME).
Accreditation is the educator's friend."
Dr. Martha Elks, Senior Associate Dean for Educational Affairs
MSM and LCME Accreditation
Morehouse School of Medicine received full accreditation by the Liaison Committee of Medical Education in 2013 until academic year 2020-2021.
Our recent accreditation efforts will span out between October 2018-January 2021.
Important Dates
Selection of Faculty Fellow –

October 2018
Selection of Dates – April 2019
Orientation

–

May 2019
Naming of Steering Committee and Sub Committees – June 2019
LCME Kick Off

–

August

2019
Review of DCI and Criteria and Work of Committees – August-December 2019
Establishment of Independent Student Review –

August 2019
Student Review –

October 2019 – Jan 2020
Prepare Self-Study Report – April 2020
Mock Site Visit

– November 30-December 1, 2020
Submit Self-Study – October 2020
Dress Rehearsal Site Visit – January 2021
Virtual Survey Visit – January 25-26, 2021
Frequently Asked Questions (FAQs)
Survey Visit Schedule
Contact Us