Research to Action: An MSM Student's Efforts to Impact Quality of Life for Inflammatory Bowel Disease (IBD) Patients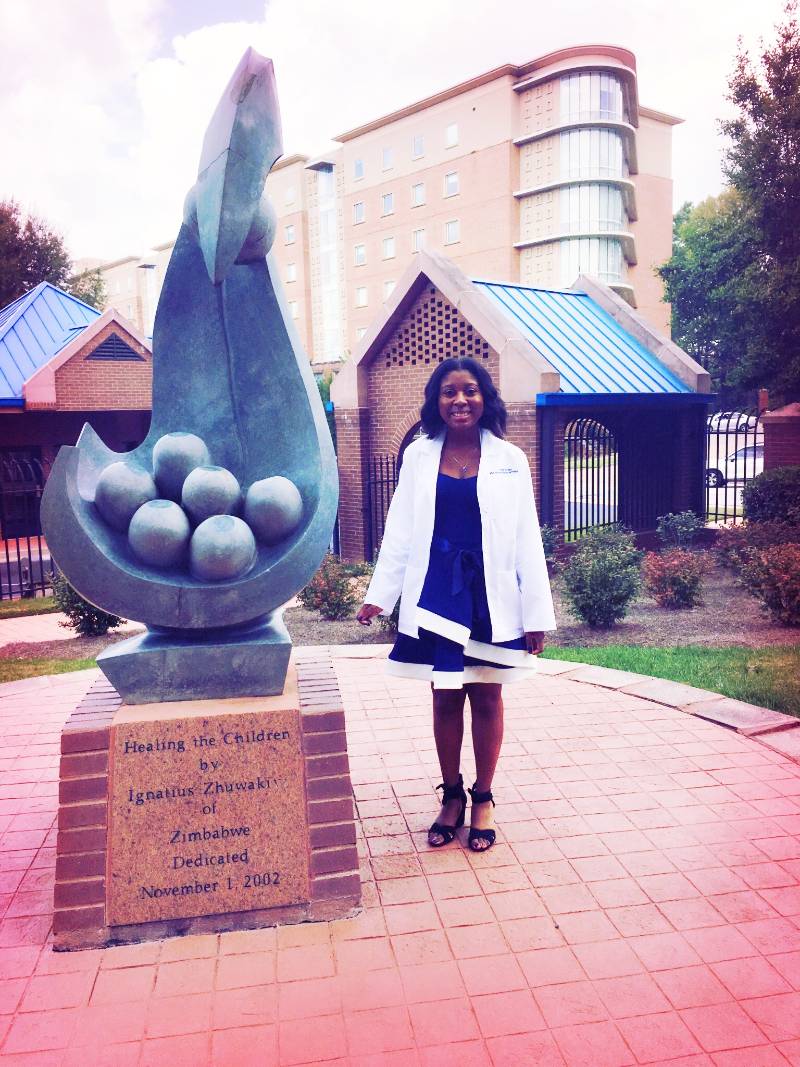 My name is Ariel Jordan and I am a 3rd year medical student here at Morehouse School of Medicine. Since late 2019, I have been leading a research and advocacy project related to the Restroom Access Act.
The Restroom Access Act, also known as Ally's Law, provides restroom access at public facilities with an on-site toilet to individuals who have medical conditions requiring emergent bathroom access; one of the conditions for which this law would be especially helpful for is Inflammatory Bowel Disease (IBD). Many patients with IBD experience flares, which often consists of intractable abdominal pain and an imminent need to defecate. The fear of having such flares, particularly in a public location, can be worrisome for an IBD patient and can affect quality of life. This law is currently in place in 17 states in the United States but Georgia is not one of them.
I, myself, am an IBD patient diagnosed in 2015, so this law is very personal to me. I am originally from Michigan, a state where this law is already in place and where my gastroenterologist actually told me about the Restroom Access Act the day I was diagnosed so that I would be able to utilize it if necessary. I personally feel it is an injustice that IBD patients here, including myself, do not have the same right here in Georgia.
As part of the research project, I created a questionnaire to distribute among a sample of IBD patients at Grady Memorial Hospital. A few medical students and residents have been assisting me with making phone calls to administer the survey. Originally, we surveyed 62 IBD patients and created an abstract demonstrating our findings. From that abstract, the salient points were:
The majority of the patients were not aware of the existence of the Restroom Access Act, >50% of IBD patients avoided social outings due to fear of inadequate bathroom access
>25% had been denied restroom access at public facilities in Georgia.
Nearly all of the patients thought the Restroom Access Act should exist in Georgia.
I am now in the final stages of completing a larger version of the project which involves a control arm in Grady's GI clinic. The ultimate goal of the project has always been to disseminate the findings to move from research to action.
For example, I contacted the Georgia Chapter of the Crohn's and Colitis Foundation last month and they recently connected back with me about advocating for implementation of the Restroom Access Act here in Georgia. I learned that a woman named Kristy Edenfield has also been recently working to get the law passed here in Georgia. Thus far, she successfully had the bill introduced to legislature for the first time in Georgia. I met with her and the advocacy team from the Crohn's and Colitis Foundation and learned that the bill is currently planned to go before the judiciary committee in the house but the hope is that it will be moved to be heard by the Health & Human Services Committee chaired by Representative Sharon Cooper.
Today, I'll be lobbying at the Georgia Capitol and plan to share the findings from my research, particularly quotes from patients:
"I would feel cared for, safe, not scared to go out the house and timing myself when I will have to use the bathroom. I would feel respected when asking to go to the bathroom and have a card to explain myself to have a comfortable life. I would feel trusted when using the bathroom…It's embarrassing to have this condition."
"I would be able to use the bathroom during my flares instead of being confined to my home. I'm always at home these days."
"I can get out more, I can do more with my life without having to worry about if I'll be able to use a restroom… Because most of the time I have to be home and wait and see how I feel before going out. I try making sure everything is settled before going out because being outside can trigger it [a flare] and I can't really enjoy being outside…. People don't see this as an emergency or a need."
To learn more about the Restroom Access Act or find out who your area representatives are, you can visit: