Funded Research Initiatives
MSM Cancer Health Equity Institute has a robust funding extramural portfolio in the areas of laboratory, clinical, and population science.

MSM/TU/UAB CCC Partnership Pilot Study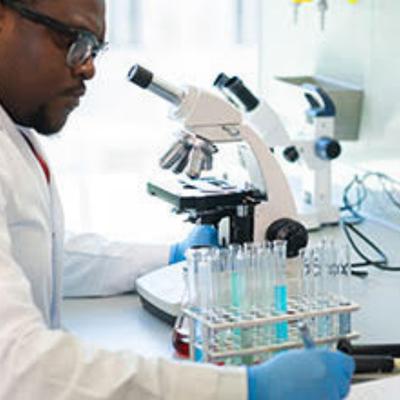 The MSM Cancer Health Equity Institute was the recipient of the Center to Reduce Cancer Health Disparities at the National Cancer Institute (NCI) U54 MSM / Tuskegee University / University of Alabama at Birmingham Comprehensive Cancer Center Partnership award. The overall goal of the partnership is to attain excellence in research focused on elimination of cancer health disparities and on reducing the cancer burden among underserved populations in the region through integrated research, education, and outreach.
Current Challenge
Cancer Clinical Trials (CCTs) are important to clinical oncology research, in that, CCTs provide valuable information about the effectiveness of cancer therapies. However, national data from the National Cancer Institute (NCI) shows that only 1.3% of eligible African Americans were enrolled in breast, lung, prostate, and colon cancer trials. According to Atlanta's Grady Memorial Hospital Annual Report, less than 10% of eligible African Americans were enrolled in CCTs. The lack of African Americans in cancer studies make it difficult for researchers to identify the source of racial/ethnic cancer disparities. This may be due to barriers along the path to the recruitment and enrollment of African Americans in clinical trials.
How CHEI is engaging
The NCI Center to Reduce Cancer Health Disparities has supported a Patient Navigation Research Program and various initiatives to improve racial/ethnic minority research participation, particularly in community-based settings. This CHEI study represents the overlap of NIH-wide and more focused NCI priorities, enhanced by the use of a mobile tablet clinical trial tracking system (CTTS) to increase participation of African Americans in CCTs.
This research study is novel given that it:
utilizes the patient navigation model for clinical trials with a dual focus on African American recruitment and retention, and
integrates of CTNs with a mobile tablet CTTS intervention for matching of African Americans with clinical trials at a safety-net hospital and a less research-intense environment.
---
A Health IT based Psychoeducational Intervention for African American Prostate Cancer Patients

Current Challenge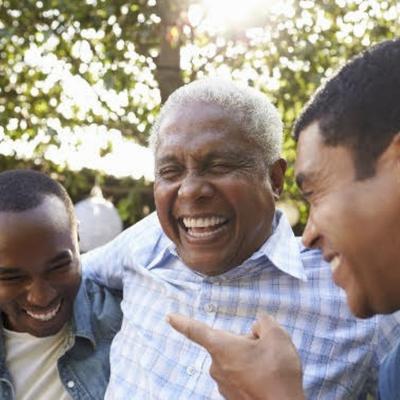 African American men are at an increased risk for developing prostate cancer and dying from this disease, however they also have an increased risk of experiencing poorer quality of life after diagnosis in comparison to white men. They also require a longer time to return to baseline levels of function after treatment. Being diagnosed with prostate cancer is a significant stressor that is accompanied by declines in physical and mental well-being. Research have demonstrated that newly diagnosed prostate cancer patients want to be informed of their disease and its impact, yet continue to report unmet information needs. It has been well documented that African Americans have limited access to recommended prostate cancer information and they experience multiple barriers to receiving psychosocial information and services. This information is beneficial to these men because it can help improve the ability to cope during the diagnosis, treatment, and post-treatment; reduce anxiety and mood disturbances; and improve communication with family members. Chronic psychological stress/anxiety, such as associated with a prostate cancer diagnosis, may be linked to shorter telomeres (protects the end of DNA stands), and similarly, oxidative stress is associated with shorter telomeres. In other words, longer exposure to stress/anxiety causes shorter telomeres reducing protection of DNA strands.
How CHEI is engaging
In response, CHEI and the Institute for Human and Machine Cognition (IHMC) collaborated to develop a culturally appropriate Personalized Health Information Navigator (PHIN), an Information Technology (IT) based Psychoeducational intervention, for newly diagnosed prostate cancer patients. PHIN, developed utilizing Concept Maps (Cmaps)-graphical tools for organizing and representing knowledge, will be delivered through an Apple iPad via an app.
This research study:
evaluates the impact of PHIN on the quality of life outcomes among African American men newly diagnosed with prostate cancer,
investigates how PHIN improves quality of life among African American men newly diagnosed with prostate cancer,
examines whether clinical factors and information-seeking effects the impact of PHIN on quality of life, and
explores the impact of PHIN on psychological reports of stress and biomarkers of stress (cortisol and telomere).
---
Cancer Care Connect: A Cancer Patient Navigation Outreach Program Purposed to Facilitate Timely Prevention and Care Across the Cancer Continuum

Current Challenge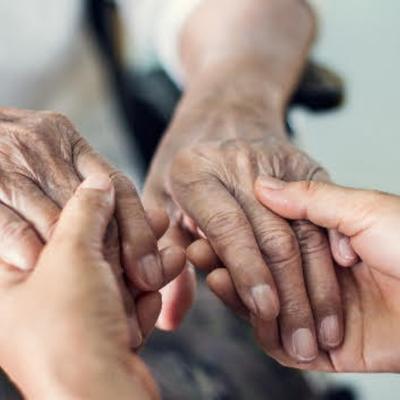 Disparities in cancer treatment and outcomes persist for medically underserved populations such as racial/ethnic minority groups, persons who are uninsured or underinsured, rural patients, and the elderly. The IOM report recommends that patients receive a "personalized treatment summary, information on possible late and long-term effects, information on signs of recurrence, and guidelines for follow-up care. Survivorship care plans (SCPs) and patient navigation, which were approved by the ACoS Commission on Cancer, are required standards for cancer care. Patient navigation was designed to address the disparities in cancer outcomes by patient race/ethnicity, income, education, health literacy, and other factors. Researchers have proposed a care delivery model based on the premise that effective disease management programs are delivered in partnership with health systems and communities. However, integration of the community component is often challenging, and few studies describe implementation of the full model.
How CHEI is engaging
This study is innovative, as it integrates health system-based patient navigators (PNs) with community-based PNs and engages both PN approaches in the implementation of survivorship care plans (SCPs) in three different health care systems serving urban and rural cancer patients. This study will determine if recruiting, training, and engaging lay patient navigators in the community and linking them to health system patient navigators and SCPs is feasible, and if assigning both community and health system navigators to a patient will improve satisfaction with care, satisfaction with navigation services, and quality of life. Following a baseline assessment, cancer patients with an HSPN and an SCP will be linked to a CBPN, and the impact of this combined health system-based and community-based navigation will be evaluated at 3-, 6-, and 12-months.
This research study:
establishes a Joint Cancer Advisory Roundtable comprised of two community representatives from each partnering institution to guide the development, recruitment, implementation, and evaluation of the intervention.
recruits and trains non-health professional men and women to serve as community-based patient navigators (CBPNs).
implements and evaluates Cancer Care Connect for cancer survivors, which links health system patient navigators (HSPNs) and survivorship care plans (SCPs) with community-based patient navigators (CBPNs).
implements culturally appropriate cancer health education for cancer survivors and their caregivers.
---
Total Cancer Care (TCC) Program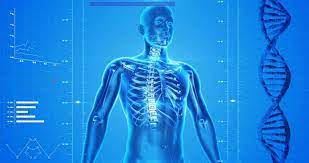 The overall objective of the Morehouse Total Cancer Care study is to develop an improved standard of cancer care by facilitating new biomarker and drug target discovery, informatics solutions, clinical trials, and "personalized medicine" for our community oncology partners (i.e., community hospital systems, and other cancer care providers). To bring new translational research to the community, Morehouse School of Medicine has initiated the Total Cancer Care Program (TCCP). The TCCP establishes a unique collection of blood, tissue, other biological samples and their associated data (survey data, medical records data, cancer registry data, and other related data) from thousands of African American cancer patients, survivors, or those at risk of having cancer. This is not a treatment trial, but a longitudinal study designed to create a centralized cancer biorepository for precision medicine.
Learn More About The TCC Program