Staying the Course: Pursuit of Excellence—New PA Program to Start June 2019
By: Pangela H. Dawson, PhD, PA-C, Founding Program Director, Physician Assistant Studies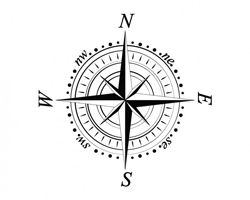 It has been almost 20 years since I made the decision to become a physician assistant. I never would have known how rewarding this career would be back then. Truth be told, I was well-informed and had certainly proven diligent in researching the profession and its benefits. Perhaps the most challenging part about my decision was trying to explain to friends and family the role of a physician assistant on the medical team. It took years to convince them that I was not a doctor, but that I would have the opportunity to work closely with patients and their families to ensure mental, physical, and spiritual wellness.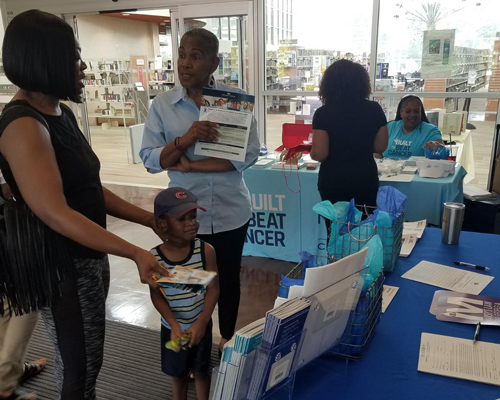 MECCA Community Health Fair – Susan Robinson, MS, PA-C, PA Program Community Engagement Director
Today, as the PA profession continues to grow across the country and around the world, people have a general understanding of how PAs function in various clinical, governmental, community, and educational settings. Armed with this knowledge about how the PA profession can impact health outcomes and provide learners another option to be trained as a health professional, Morehouse School of Medicine recently unveiled its newest master's degree in Physician Assistant (PA) Studies. This will be an amazing opportunity as the institution continues its pursuit in creating and advancing health equity.
So what is a PA? PAs are highly trained healthcare professionals licensed to work interdependently with physicians and provide a variety of diagnostic and therapeutic patient care. Their responsibilities include obtaining medical histories, conducting physical exams, ordering and interpreting diagnostic studies, developing treatment plans, writing prescriptions, and counseling on preventive care.
Most recently, the PA profession has been named one of the fastest growing and highly regarded professions in the country. In fact, the 2018 US News & World Report ranked the PA profession as #3 (third) among all healthcare jobs. The profession is widely known for the collaborative opportunity that allows health professionals to care for patients in a team-based model, which ensures comprehensive and greater access to care.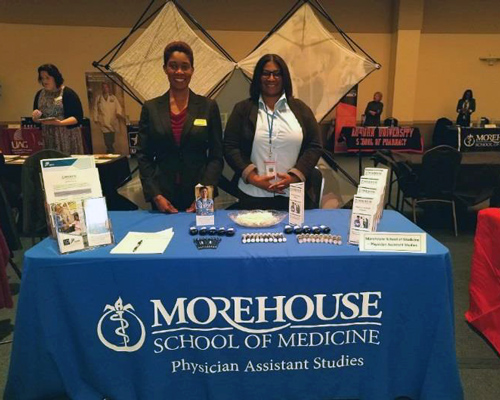 Georgia State Health Professions Fair – Mieshia Baker-Dunn, MBA, MSM Program Manager with Sabrina Jackson-Botts, MSc, PA-C, PA Program Admissions Director
Thus, the MSM PA Program comes as a response to rising healthcare needs across Georgia and around the world. Once established, the program is envisioned to bring with it workforce diversity and increased access to care in underserved rural and urban communities across Georgia. The program is a 28-month, seven-semester academic professional degree program that includes basic science and clinical coursework, clinical skills training and supervised clinical practice. The program awards a Master of Science (MS) degree after completion of the 15-month didactic phase and 13-month clinical phase.
As expected, MSM is already on course to admit the first class 20 students to start in June 2019. Prospective students can apply now at https://caspa.liaisoncas.com/applicant-ux/#/login. The application deadline is October 1, 2018. To learn more about the MSM PA program prerequisites, visit our website at: http://www.msm.edu/physicianassistantprogram/.
As MSM continues to chart new territories that expand its journey towards excellence in academic, service, research, and healthcare endeavors, the new PA program aids in actualizing this goal. Learners from across the country will have another option to care for patients and become a vital part of the healthcare team. As MSM forges ahead, motivated by the mission and guided by the vision - the compass in hand reads clearly: "straight ahead!"