Understanding the Medicare Annual Wellness Visit
Taking steps to maintain all-around good health is important for preventing serious or chronic disease. One of the best ways to better understand your overall health is to have an annual wellness exam that enables you to identify any potential health risks.
A wellness exam is the best way to find out how you can improve your overall health now and in the future.
Morehouse Healthcare is proud to offer Annual Wellness Exams, at no out-of-pocket cost, to Medicare Part B participants. If you have had Medicare Part B for over 12 months and have not received an Annual Wellness Exam in the past 12 months, you are eligible. You are also eligible for a Welcome to Medicare preventive visit, which is separate from the Annual Wellness Exam and is also available at no-out-of-pocket cost, within the first 12 months of your Part B enrollment.
The Morehouse Healthcare Annual Wellness Exam is a yearly appointment for Medicare Part B participants with your primary care provider to create or update a personalized prevention plan. This plan is designed to help prevent illness and to address acute and chronic illnesses based on your current health.
Your wellness exam will be tailored to your individual profile based on age, weight, risk factors, health history, and other variables. The exam may include, but not be limited to:
Assessments based on height, weight, and body mass index
Blood pressure reading
Cognitive function assessment
Scan for unusual moles or lesions
Targeted exams
Check on hearing and eyesight
Discussion/identification of any chronic conditions
Discussion of family health history
Screenings for at-risk factors
Cancer screenings
Discussion of Medicare-covered services to monitor ongoing health and update your plan of care
The following may also be discussed during your exam based on age, gender, and/or health history factors:
Cholesterol
Breast lumps
Pelvic exam
Testicular exam
Mammogram
Prostate screening
Colonoscopy
Bone density study
Pneumococcal and shingles vaccine
Sign up for your Medicare Annual Wellness Exam
Visit morehousehealthcare.com/wellness or call (404) 756-1290
If you have been a Medicare Part B participant for less than 12 months, you can call this number to schedule your Welcome to Medicare visit.
Howell Mill Office
1800 Howell Mill Road
Suites 275
Atlanta, GA 30318
Monday–Friday
8:30 a.m. to 5:30 p.m.
Comprehensive Family
Healthcare Center
1513 East Cleveland Avenue
Building 500
East Point, GA 30344
Monday–Friday
8:30 a.m. to 5:30 p.m.
---

In addition to providing clinical care, all Morehouse Healthcare physicians serve as faculty at Morehouse School of Medicine.
---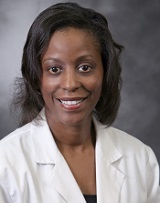 Specializes in Family Medicine
Learn more about Dr. Carter-Wicker.
---