Weight-Loss Surgery: Benefits Beyond the Scale
More patients than ever are opting for bariatric surgery as a solution for obesity. The American Society for Metabolic and Bariatric Surgery estimated that more than 250,000 weight-loss surgical procedures were performed in 2018 and trends show that those numbers will continue to rise.
While losing weight is one of the main objectives of undergoing bariatric surgery, certainly the vast improvements in overall health are important driving reasons. There are many outcomes from the procedure and follow-up that can dramatically improve quality of life and overall health. Obesity is often a contributing factor to the development of many serious diseases and health conditions, accordingly, when the impact of obesity on the body is reduced or eliminated, those health risks frequently disappear as well.
The following is an overview of many conditions associated with obesity that can be effectively treated or even eliminated through weight-loss surgery.
Diabetes
One of the biggest benefits outside of weight loss mentioned by patients was the minimization or remission of type 2 diabetes. Studies have shown that bariatric surgery is the most effective treatment for controlling blood sugar and enables patients to suspend or stop taking insulin and associated medications for three years, and sometimes for life, following the procedure.
Heart health
Obesity often leads directly to an increased risk of developing cardiovascular diseases. Weight-loss surgery has been proven to be an effective way to help regulate blood pressure, cholesterol levels, and other factors that impact the function and long-term health of your heart.
Emotional health
Many people who are severely obese experience depression or shame as a result of negative body image, difficulty engaging in everyday activities, and social isolation. Bariatric surgery often helps individuals improve their self-esteem and regain the ability/desire to engage in social settings. In addition, the active role patients take in managing their diet and health following surgery further helps advance emotional wellbeing.
Sleep apnea
Excessive weight can cause this sleep disorder where breathing stops and starts repeatedly, often causing excessive snoring as well as fatigue after waking up. Although not all overweight people experience sleep apnea, the accumulation of fat in the neck area can increase the likelihood of airway obstruction. Losing weight can help reduce or eliminate the risk and lead to more productive, restful sleep.
Joint pain
It's easy to see how carrying excessive weight can place considerable stress on joints throughout the body, leading to long-term joint damage, chronic pain, and limited mobility. The decreased joint stress resulting from weight-loss surgery can help patients resume everyday routines—such as simply walking—without pain and yield renewed enjoyment of leisure activities.
Fertility
Bariatric surgery may enhance fertility in women. Studies have shown that obese women with fertility problems often begin ovulating more regularly following surgery. In addition, obesity has been proven to be linked to polycystic ovary syndrome (PCOS), a common hormonal abnormality in women. Weight-loss surgery can help address this and regulate reproductive hormones such as estrogen and progesterone, as well as insulin, resulting in better overall wellness that can increase the chances for conception.
Incontinence
Urinary incontinence is a condition in which an individual is unable to hold in urine and/or experiences leakage from sudden actions, such as laughing or sneezing. The excess weight increases abdominal pressure, which in turn increases bladder pressure. Losing weight decreases pressure on the abdomen and bladder, and helps reduce or eliminate embarrassing incidents.
While weight-loss surgery is a decision that must be made in close consultation with your doctor—and with the understanding that there are significant diet and lifestyle changes to be made before and after the procedure—the benefits are numerous.
---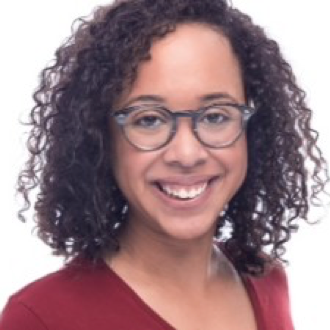 Casey Flowers, R.D.
Dietitian
In 2012, Casey graduated Magna Cum Laude from the University of Tennessee, Knoxville, with a B.S. in Nutrition and minors in Food Service Management and Business Administration. Upon graduation she practiced as a Clinical Research Assistant in Honolulu, Hawaii. She returned to the mainland, where she completed her dietetic internship and graduated in 2015 from the University of Memphis with a M.S. in Clinical Nutrition. Her thesis requirements were completed at St. Jude Children's Research Hospital, and study results were published in the Journal of Nutrition in Clinical Practice. Casey utilized her clinical nutrition skills to work with pharmacists to estimate energy needs, and prescribe enteral and parenteral feedings to critically ill patients. She has since turned her career focus to weight management and nutrition counseling with a focus in bariatric surgery. In Nashville, TN, she worked as the Program Dietitian for a Bariatric Center of Excellence. She assisted in the improvement of patient outcomes by developing and modifying support group programs and the center's social media presence. Beyond working in a clinical setting, Casey volunteered to teach weight management in dietetics to nutrition students at Lipscomb, Belmont, and Middle Tennessee State University. And as an active member of the Academy of Nutrition and Dietetics, she has assisted in the development of the Weight Management Practice Group's resource page, written for Weight Matters magazine, and appeared on the local Memphis News. During her free time, Casey enjoys backcountry camping, hiking, and kayaking in the Tennessee and now Georgia outdoors.
---