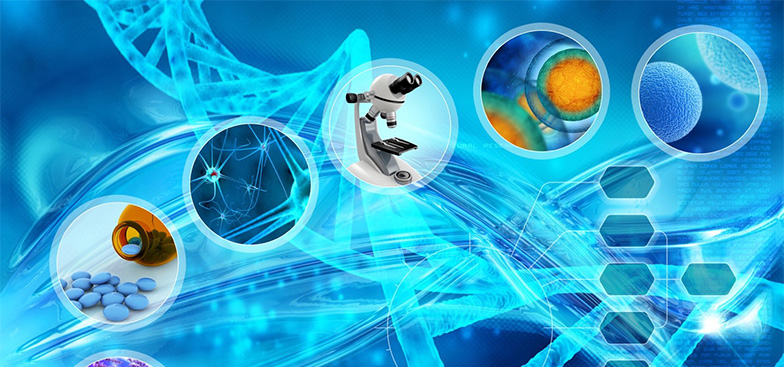 Bridges to Biotechnology and Bioentrepreneurship
June 13 – July 15, 2022
The Office of Online Education and Expanded Program offers a 5-week summer program built to expose motivated undergraduate juniors and seniors and post-baccalaureates to the biotechnology industry, bioentrepreneurship and medical cannabis industries. The program structure is built on an integrated curriculum to introduce career readiness tools, process of drug development, data science and bioentrepreneurship. Participants who successfully complete this 5-week summer program will receive a $500 stipend and guaranteed admission into the Master of Science in Biotechnology (MSBT) degree program, along with a scholarship.

The 35-credit hour MSBT degree is designed to prepare graduates for careers in the biotechnology industry including government, academic, laboratories, and private sector that serve as a pathway to advance training via online learning. The program offers students a unique combination of courses in bioscience, regulatory affairs, entrepreneurship, and project management.

Morehouse School of Medicine's Medical Cannabis Therapeutics concentration in our #1 Ranked MS in Biotechnology prepares students to excel in this new and growing marketplace. With this training, several jobs are waiting for the well-trained as medical cannabis laboratory scientists, production technicians, brand ambassadors, cultivation technicians, growers, cannabis breeders, and operational business leaders.
Why
New discoveries in biotechnology are transforming life as we know it. This field intersects biology and technology that leads new product development designed to enrich lives. From drug development to the production of biologics, plant and animal science to medical devices—biotechnology is everywhere. Biotechnology addresses many global problems such as climate change, aging, health equity, food production, and infectious disease to name a few. As a result, job growth of the biotechnology workforce is one of the fastest growing sectors globally (Bureau of Labor Statistics).
Eligibility
Applicants must meet all of the following criteria by the application deadline:
MacBook or PC and Microsoft Office (Word, PowerPoint, and Excel)

Current undergraduate juniors and seniors or post baccalaureates interested in pursuing a career in the field of biotechnology.

Preferred major in Science, Technology, Engineering, Arts or Mathematics with an expressed interest in healthcare or biomedical sciences. Other majors welcome to apply.

Have a minimum cumulative grade point average of 2.8.

Have at least taken four science courses.

One letter of recommendation- current students must be recommended by their current advisor or professor. Letters of recommendation must be on a letterhead and signed.

Completed application

Unofficial Transcript(s)

Official transcripts must be submitted when applying for the Master of Science in Biotechnology Degree

Completed essay (no more than 1 page) explaining why you are interested in the "Bridges to Biotechnology and Bioentrepreneurship" and why you would benefit from this program.
Bridges to Biotechnology and Bioentrepreneurship Pipeline Curriculum
Orientation

Project Management

Career Readiness/ Resume writing

Making Medicine: The process of drug development

Lab safety and GLP, GCP, and GMP

Biomedical Data Science

Lean Start-up & Entrepreneurship

Culminating Project "Value Proposition and Business Model of a Biotechnology"
Program Benefits
Students selected to attend the Bridges to Biotechnology and Bioentrepreneurship Pipeline:
Guaranteed Admissions to the One-year online Master of Science in Biotechnology Program or One-year online Master of Science in Biotechnology Medical Cannabis Concentration Program, along with a scholarship

$500 stipend after completion of the summer program

Career Preparation

Interact with Biotechnology Subject Matter Experts
Program Requirements
To maintain eligibility in the program, students must:
Miss no more than two sessions

Complete graded weekly assignments

Complete research project

Complete pre- and post-surveys
Dates
June 13 - July 15, 2022
Monday - Friday 9:00 am - 4:00 pm EST.
Please note: This program will be virtual with several synchronous sessions, so students will be expected to be engaged daily from 9:00 am - 4:00 pm with an hour lunch break.
Application Deadline is Friday, April 22, 2022
Virtual Information Sessions
March 30, 2022
April 6, 2022
CLICK HERE to RSVP, and email msmonline@msm.edu for login information.
Contact
To request additional information, please complete the form below:
Nia Kennedy
404-752-1059
nkennedy@msm.edu