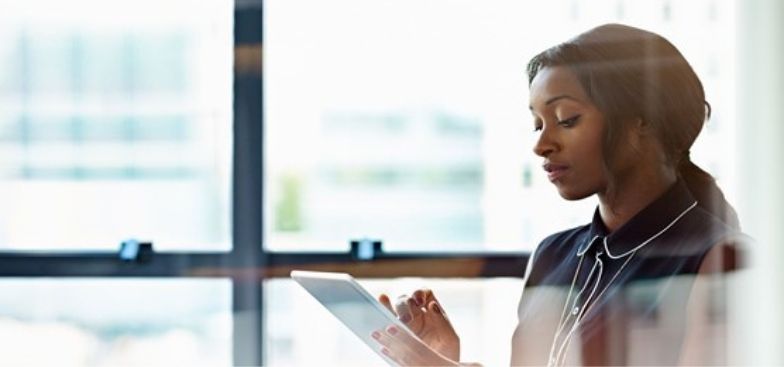 Doctor of Health Administration (DHA)
The Online DHA degree provides a foundation in health policy and management, healthcare analytics, leadership, ethics, and inclusion so that its mission to prepare individuals to lead healthcare organizations in delivering quality care and services in a culturally competent, equitable, and administratively sound manner is achieved. Through an emphasis on workforce diversity, fiscal integrity, operational efficiency, education, and research strategies, program graduates will gain valuable insight and knowledge of the administrative and organizational priorities which advance health equity and the well-being of the communities they serve.
Vision: The DHA program will offer an educational experience that challenges students to master the complexities and challenges of leading today's health care organizations.
Join a Virtual Information Session
To learn more about our DHA program, feel free to attend one of our virtual information sessions.
Complete the form below to RSVP for your preferred session:
Who
The target audience for this innovative program is professionals with a graduate degree in a health or business-related field from an accredited institution and at least one year of work experience in healthcare. The program seeks to enroll professionals who want to serve as change agents by applying their knowledge and training in state-of-the art approaches to addressing complex health systems problems that will meet the challenging needs of patients, providers, payers, and other stakeholders in healthcare today.
What
This 55-credit hour, 36-month online degree is designed to give working professionals the flexibility to pursue high-level training in health administration by offering the comprehensive coursework needed for career advancement. This online curriculum is composed of 15, 8-week terms, including one required on-site orientation. The first eight terms introduce the student to the basics of healthcare systems and health administration including value-based care models, health economics, management, and policy. These courses are designed to give students the underlying principles of the disciplines used in health administration. Terms nine through thirteen allow students to master advanced level concepts and develop skills as leaders to improve health systems and health equity including data-informed decision making, global health systems, global and cultural competence, and achieving compliance. Terms 14 and 15 focus on research methods in health administration and students are required to complete a two-part capstone application experience in lieu of a traditional doctoral dissertation.
Where
Online | Anywhere
*Please note: There will be one in-person required orientation.
Why
Healthcare administrators direct the operations of hospitals, health systems, long-term care facilities, and other types of health-related organizations. They have responsibility for effective communication, financial stewardship, community relations and other management functions depending on the type and size of the organization. Job growth in healthcare administration is one of the fastest growing sectors of the economy (Bureau of Labor Statistics).
According to the Bureau of Labor Statistics Healthcare Administration job growth rate is 32%, with 130,000 new jobs created each year. Through its DHA degree program, Morehouse School of Medicine is committed to increasing the number of underrepresented minorities who join the ranks of executive leadership in health administration.
When
Online Course Calendar 2022-2023
Start Date

Finish Date

Final Grades Posted

Fall 2022
(Terms I & II)

Monday, Aug. 22
Saturday, October 15
October 19
Monday, October 17
Saturday, Dec. 12
December 16

Spring 2023
(Terms I & II)

Monday, Jan. 2
Saturday, Feb. 25
March 1
Monday, Feb. 27
Saturday, April 22
April 26

Summer 2023
(Terms I & II)

Monday, May 1

Saturday

, June 24

June 28

Monday, June 26

Saturday

, Aug. 21

Aug. 23

Fall 2023
(Terms I & II)

Monday, Aug. 21

Saturday,

Oct.

16

Oct. 20

Monday, Oct. 16

Saturday

, Dec. 9

Dec. 13
Deadlines
Fall 2022 Cohort
Applications open: January 3, 2022

Applications close: July 16, 2022

Early decision: May 1, 2022

Classes begin: August 22, 2022

Required residency on-campus component: September 16, 2022
Interviews will take place on a rolling basis as completed applications are received and reviewed by the admissions committee. *Interviews are not guaranteed.
Scheduled Breaks
Winter Break: 12/12/22 - 01/01/23
Spring Break: 4/24/23 - 5/1/23
Admissions and Tuition Information
CLICK HERE for information on admissions and tuition.
Curriculum
CLICK HERE for more information about the DHA Curriculum.