Health Promotion Resource Center
The mission of the Health Promotion Resource Center is to work independently and collaboratively to develop a comprehensive network of culturally competent programs and services to empower and promote the development of healthy families. HPRC receives local and federal funds to promote prevention of social and behavioral factors that contribute to negative life outcomes, e.g., teen pregnancy, youth and young adult substance abuse, HIV and Hepatitis. Programs are implemented with partnerships in metropolitan, micropolitan and rural communities.
Organizational Experience, Capacity and Available Resources
The HPRC has established partnerships with local and statewide organizations to develop educational, youth development, violence/gang prevention and health promotion programs for minority and low-income populations throughout Georgia. These relationships focus primarily on the following:
Establishing a statewide planning and governance board to develop concrete strategies that will forge community organization and development efforts implemented within African-American and poor communities statewide;


Establishing advocacy partnerships with voluntary associations, state agencies/organizations to assure that effective health interventions are developed;


Working with state agencies/organizations to provide ongoing training, technical assistance, consultation and resources;


Building infrastructure capacity of faith-based and community organizations through training, technical assistance and funding to provide prevention and social services to at risk populations. As result of these initiatives, HPRC has become a successful intermediary and change agent in the field of community development, prevention and health promotion in the 21st century
Current HPRC Projects
The Health Promotion Resource Center (HPRC) was awarded two grants from the Office of Population Affairs in July 2020.
Taking Time for Teens Project (T3P), 2020 - 2023, total award $4,365,000
In collaboration with Southwest Georgia Public Health District 8-2 (PHD 8-2), Taking Time for Teens (T3P) will target the counties with the highest teen birth rates with intensive interventions. Counties with lower teen births with "primary" prevention education interventions to reduce wide-spread health disparities for the social determinants of health that contribute to teen pregnancy, STIs, and related risk behavior. The intervention consists of multiple effective programs that address sexual risk behavior and substance abuse and delinquency as a related risk behavior. The program will also implement supportive services such as social skills groups, youth leadership and community service, parent engagement, and environmental strategies for community mobilization to support youth change. Phoebe Putney Health Centers will serve as the lead contractor in PHD 8-2 in partnership with Taking Time for Teens (T3) Consortium to provide: capacity/collaborative building, support, training, evidence-based programming, and evaluation to counties in the district. The target population is male and female high school youth with special recruitment of African American teens who are hardest hit by health disparities and high teen birth rates. The goals are to 1) Strengthen the PHD. 8-2 social and health system to improve optimal adolescent health, 2) Reduce sexual risk (and related risk) behavior that leads to teen pregnancy, and 3) Increase positive youth behaviors known to protect against teen pregnancy. A high-quality quasi-experimental design will test the effects of the program interventions.
Statewide Network Among Partners for Parents/Caregivers, 2020 - 2023, total award $5,400,000
The Statewide Network will implement a three-year innovation and impact strategy to explore, develop, test, refine, evaluate, and disseminate effective parenting and caregiver interventions that help reduce teen pregnancy, STIs sexual and related risk behavior in the state of Georgia. HPRC/MSM will assemble a statewide Network of Partners to identify and develop twenty (20) caregiver/parenting interventions throughout the three-year project. The Network of Partners includes 30 partners representing a diverse group of social/health systems officials and diverse stakeholders, parents, and youth representing the focus population. The Network of Partners will be divided into four committees: Planning and Search Committee, Creative Development Committee, Evaluation Committee, and Dissemination Committee. These committees will contribute to achieving the goals and objectives of the programs through task-specific workgroups. The goals are: 1) Increase understanding of the relationship between caregiver/parent-child relationships and teen pregnancy, STIs, sexual risk behavior and related risk, and 2) Increase the number of evidence-based caregiver/parent interventions for reducing teen pregnancy, STIs, sexual and related risk behavior. The project will conduct approximately five formative and outcome evaluations and 2-3 summative evaluations on the most promising interventions refined and tested by the Network of Partners.
Partners in Prevention Project (PIPP), 2021-2026, total award of $802,500
The PIPP Project aims to address alcohol and the early onset of alcohol use among youth and young adults 9-20. The primary problem substance is alcohol. The Secondary Problem and importance to be addressed is marijuana use among youth and young adults 9-20. The program will also address the high cigarette smoking rate in the target population. The strategic prevention framework process was used to identify evidence-based strategies, including collecting epidemiological data, past and current needs assessments, focus groups and stakeholder interviews, and environmental scans. Data were summarized and reviewed by MSM and county stakeholders. Themes from qualitative data confirmed 1) alcohol abuse among teens and young adults is a growing problem, 2) COVID-19 has exacerbated the alcohol and marijuana use/abuse problem, 3) home sales and "bootlegging" at "shot houses" complicate law enforcement efforts to reduce underage sales and drinking, 4) multiple county systems have agreed to collaborate with MSM and be part of the CPAW to address the issues. The Needs Assessments identified other weaknesses that could impact alcohol and marijuana use/abuse, including a lack of health equity for African Americans and limited economic opportunities for residents. Strengths for protective factors include strong schools, social/health infrastructure, and faith-based involvement. The team matched strategies to risk factors and intervening variables. Community protective factors were included to bolster intervention effects.
Better Health and Fitness Together (RCORP-Mental and Behavioral Health), 2022-2026, total award of $2,000,000
The Health Promotion Resource Center (HPRC) at Morehouse School of Medicine (MSM) proposes to implement Better Health and Fitness Together (BhFiT) in West Central and East Central Georgia. BhFiT will improve behavioral health services to vulnerable and disparate low-income African American adults and adolescents in the target area. While African Americans comprise 46% of the target area, they only account for approximately 25% of the treatment population despite their high needs. This is similar to national trends reporting racial and ethnic minorities have less access to mental health, are less likely to receive services, receive poor quality care, and are more likely to postpone, refuse or terminate treatment. In Georgia, reasons for underutilizing mental and behavioral health services, mainly for African Americans, include stigma, insurance, and access to care. BhFiT will strengthen the existing behavioral health infrastructure in the target area to overcome these barriers and disparities in treatment by creating integrated care teams, including behavioral health, primary care, and support organizations. Integrated behavioral health is when a multidisciplinary team of providers, including physicians, nurse practitioners, behavioral health providers, community health workers (CHWs), case managers, and other support providers, address patient needs to achieve quality outcomes for every individual in care. Strategies to be used include care coordination and co-location to ensure services are integrated to benefit patients.
| | |
| --- | --- |
| | |
Community Health Professional Training Program, total award $3,000,000
In 2022, the Health Promotion Resource Center at Morehouse School of Medicine (HPRC/MSM), in partnership with Clayton County Health District (CCHD), received a three-year grant from the Health Resources and Services Administration (HRSA) to implement the MSM- (CHPT). The intended purpose of the grant is to address healthcare workforce shortages in Clayton County by increasing the number of skilled individuals who can manage social determinants of health, such as healthcare literacy, chronic disease, and poor health outcomes.
The program goals are to:
Expand the public health workforce by training 120 new community health workers.
Extend and upskill the public health workforce by developing or enhancing existing curricula to increase the skills and competencies of existing community health workers.
Increase community health worker employment readiness through field placements and apprenticeships.
Quality trainees from Clayton County will be identified and trained in the MSM Community Health Worker training program. Upon completion of the training, some participants will enter the workforce, while others will undergo additional training in a registered apprenticeship to become Certified Community Health Workers. The HPRC/MSM obtained registered apprenticeship sponsor status for Community Health Care Worker Occupations from the U.S. Department of Labor to accomplish this goal. This designation makes Morehouse School of Medicine the first Historically Black College and University (HBCU) School of Medicine to have this occupation registered. It will serve as a model for other minority-serving institutions. Overall, by the end of the funding period, the MSM-Community Health Professional Training Program will increase the number of skilled Community Health Workers to address various healthcare needs of the Clayton County Community.
| | |
| --- | --- |
| | |
Presidents Academy for Student Success Connection (PASS Connect) (2018 - 2020), total award $750,000
The PASS Connection Program is a youth development model that utilizes innovative strategies. Program components include Education Connect, Health Connect, VIBE Connect, and Parent/Community Connect. The target county for PASS Connect is Thomas County, a micropolitan county in South West Georgia. The target population is male and female middle school youth. The goals are to 1) increase protective factors that contribute to positive sexual health behaviors (risk avoidance) in youth, including positive relationships with family, peers, and community; and positive school experience, 2) reduce sexual risk behaviors (and related risk behaviors) that contribute to adverse health outcomes for youth (early sexual behavior, teen pregnancy, STIs, HIV, substance use, school drop-out), and 3) examine effects of the PASS Connection to determine program impact, unique component influences on outcomes and relationship between logic model assumptions and results. A high-quality quasi-experimental design will test the effects of the program intervention. PASS Connect will continue to March 2021 with an approved no-cost extension.
Positive Outcome with Empowering Relationships (POwER), 2018 – 2021, total award $1,33,316
The Administration for Family and Children awarded an annual grant of $445,772 in 2018 for three years to implement a sexual risk avoidance project titled POwER. Project POwER is a youth development model inclusive of an evidence-based abstinence education curriculum, Making a Difference, series of youth discussion sessions, and a parenting curriculum.
Alcohol and Substance Abuse Prevention Project (ASAPP), total award $600,000
HPRC/MSM contracted (2015) by the Georgia Department of Behavioral Health and Developmental Disabilities (DBHDD) to address underage and binge drinking for teens and young adults in rural and micropolitan counties in middle Georgia. Targets Communities: Barnesville, Lamar County in central Georgia is a micropolitan county with a population and Talbotton, a small rural county located in west-central Georgia.
Since 2018, HPRC/MSM has added the prevention of marijuana use in the target counties. Using the SPF process, HPRC/MSM works with community partners to organize Community Alcohol Prevention Workgroups (CPAW) to build local capacity to conduct needs assessments, develop strategic plans, and evaluate the effectiveness of efforts to address underage drinking/binge drinking and marijuana use in the target population. HPRC/MSM has operated this ASAPP Program from 2016 to the present and ran an APP Program from 2011-2015, both in Middle Georgia. In 2017, MSM began implementing individual strategies with high school and college students and environmental strategies. The program's goals were to 1) Reduce binge drinking and heavy alcohol use among 18 to 25-year-olds, and 2) Reduce access to alcohol and binge drinking among 9 to 20-year-olds. HPRC additionally sought to reduce marijuana use through awareness among the target/general population.
Teenage Pregnancy Prevention Initiative (TPPI) (to SCALE) total award $6,249,995
In 2015, HPRC was awarded a five-year grant from the Office of Adolescent Health to promote Teenage Pregnancy Prevention in several rural and micropolitan communities. Rural and micropolitan communities are often resource deficient. They do not have the capacity (i.e., leadership, collaboration, knowledge, structure, or funds) to provide prevention programs and services to address teen pregnancy, HIV, STIs, and other risky behaviors resulting in adverse life outcomes for youth and their families. The MSM-TPPI staff works collaboratively with partners in each target community to enhance existing programs and services for youth and their parents.
HIV Capacity Building Initiative (HIV CBI), total award $1,469,375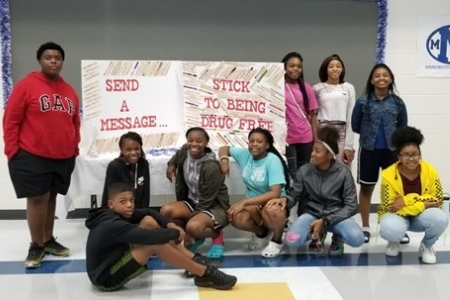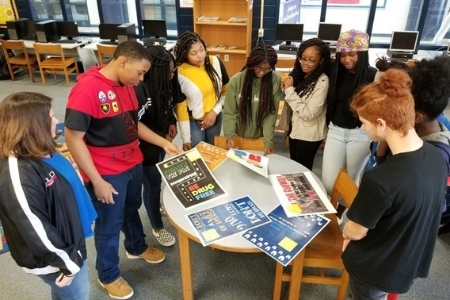 In 2015 HPRC received a five-year grant from the Substance Abuse Mental Health Administration (SAMSHA) for the HIV Capacity Building Initiative. HPRC is working collaboratively with the Department of Public Health and community-based organizations and school systems to promote substance abuse prevention, HIV, and Hepatitis. This grant targets the youth and young adults ages 13-24 in five rural and micropolitan communities that include Lamar, Meriwether, Pike, Spalding, and Upson, providing information dissemination, HIV, and Hepatitis testing, and Substance Abuse Intervention. SAMSHA subsequently awarded an additional $50,000 for technical assistance. These funds were used to provide technical assistance training for providers and sub contractors. The grant will continue to support training and sustainability with a six-month no-cost extension (March 2021).
HPRC Leadership
Mary Langley, Ph.D., MPH, RN, ICPS, Director, is administratively and fiscally responsible for all aspects of HPRC. Dr. Langley is an experienced administrator, trainer, and certified international prevention professional. Dr. Langley developed innovative prevention-training models for community-based prevention providers in urban and rural areas. She has many years of experience working with the faith community, has been a recruiting leader, and is an experienced grant writer. Dr. Langley has been instrumental in establishing and obtaining funding for prevention programs in faith/community-based settings.
Sarah Laster, BS, ICPS, Associate Director, is responsible for developing and monitoring budgets and coordinating the daily operations of HPRC and oversees HPRC personnel. Ms. Laster is a certified trainer with expertise in program development and evaluation.
Trese Flowers, A.B.D., M.P.H., ICPS, Program Manager. Ms. Flowers will develop the newly funded Taking Time for Teens Program and facilitate community partners' involvement. She will oversee the planning, implementation, and monitoring of prevention project activities; collaborate with healthcare organizations, state agencies, and providers. She is skilled in Program Development, Strategic Planning, Team Building, Organization Development, Relationship Building, Evaluation, and Grant Administration.
Debera Ayers, MBA, BS, ICPS, Program Manager, is responsible for the Partners in Prevention project, which addresses alcohol and the early onset of alcohol use among youth and young adults 9-20 years of age.
Diona Dallas, BS, Program Coordinator, is responsible for accounting and bookkeeping records of HPRC grants and working directly with Grants and Contracts to prepare invoices and manage transactions. Diona will monitor budgets, liaise with other programs to coordinate program activities to accomplish program objectives, and assist with developing and planning HPRC conferences and workshops. Diona has over 15 years of budget tracking, records management, and purchasing knowledge.
Alice Jackson, BS, ICPS, Program Coordinator, is responsible for the Better Health and Fitness Together Program, which will improve behavioral health services to vulnerable and disparate low-income African American adults and adolescents in West Central and East Central Georgia.
Memory Bacon, MBA, Program Manager is responsible for managing the Community Health Professional Training program (CHPT). She will recruit program participants, monitor their progress, and ensure their successful completion. She will collaborate with state agencies and organizations to implement the registered apprenticeship program and find employment opportunities. Memory has years of experience in workforce development, evaluation, grant management, and program development and implementation.
HPRC Support Staff
Chaise Jones, BS, Administrative Assistant II