Diversity in Clinical Trials: Preparing Physicians to Make a Difference
by: Priscilla Pemu, M.D., M.S., F.A.C.P.
The U.S. has become increasingly diverse, yet that diversity is not reflected in the clinical trials that play a key role in which new medicines are approved and, ultimately, prescribed to the general public. Because of this underrepresentation, much of what we know about new medicines—including their effectiveness and potential side effects—might not apply to nearly one-third of Americans.

Black or African Americans represent 13.4 percent of the U.S. population but only 5 percent of clinical trial participants. Hispanics or Latinos represent 18.1 percent of the U.S. population but only 1 percent of clinical trial participants.

How can we increase minority participation? Studies show that a good place to start is with physicians who serve minority patients, especially if those physicians also are minorities.

That's why Morehouse School of Medicine has partnered with Clinical Research Pathways on its new program, Training Minority Clinical Teams: Getting New Quality Medicines to All Americans. The program recognizes that minority physicians can reduce barriers to participation in clinical trials—provided obstacles are removed from the physicians' paths as well.

We know that, in general, the people who provide patient care have an incredible impact on whether patients choose to participate in clinical trials. We also know that minority providers do not participate at the same rate as others. Minority providers simply don't get asked, either because of lack of experience or because they are not known to those responsible for recruiting investigators.

At Morehouse School of Medicine, there are 134 physicians that serve 110,000 patients. In addition, we have a Community Physicians' Network of 133 physicians who provide care to more than 460,000 patients. At least 30 percent of patients in each practice are minorities. We will use a three-year grant from Clinical Research Pathways to tap this network and open the pipeline for minority physicians by training and mentoring them to become clinical investigators. They, in turn, will open access to clinical trials for minority patients.

The opportunities are considerable.

As trained investigators, our minority physicians will be able to recruit and enroll patients for clinical trials and give patients the opportunity to benefit from potential medical advances. The results of those trials will have a positive effect beyond the patients involved. If the participants are more diverse, we will have a better understanding of who can benefit from which type of treatment and in what doses. We also will know who might be likely to react negatively to a specific medicine.

Equally important, our newly trained clinical investigators will be instrumental in helping to bring the benefits of research findings to all their patients.

One reason new treatments are not being used consistently is that while those involved in the research are aware of the results, many treating physicians are not. That contributes to a lag in the flow of information from discovery to practice. We can help accelerate that by increasing the number of physicians on the front line who are involved in research, know where to find the latest information, and can use it to better treat their patients.
This blog post was originally published on the Clinical Research Pathways blog January 8, 2019.
---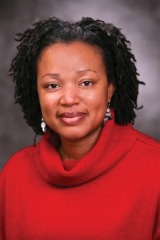 Dr. Pemu is a professor of medicine and vice chair of research at Morehouse School of Medicine in Atlanta. She also serves as project director for Clinical Research Pathways' Training Minority Clinical Teams: Getting New Quality Medicines to All Americans program. Learn more about Dr. Pemu.
---