Internal Medicine Residency Program
Program Overview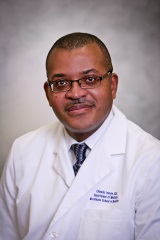 MSM's Internal Medicine Residency Program trains a diverse group of residents who will serve our nation in areas where access to quality health care is most needed. We provide teaching, supervision and nurturing that provides all of our residents an opportunity for personal growth and clinical excellence. However, upon graduation our residents are prepared to pursue any number of career paths including subspecialty fellowships, hospital medicine and international medicine. Our goal is to fulfill this mission while maintaining the highest of human qualities at all times as we provide compassionate, culturally-competent, patient-centered care.
Chinedu Ivonye M.D.
Program Director
Program Highlights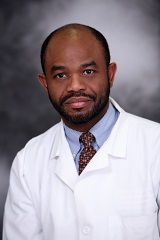 The Division of General Internal Medicine (GIM) of Morehouse School of Medicine (MSM) provides clinical care and teaching for both in-patient and outpatient settings at Grady Memorial Hospital, one of the largest and oldest Level I trauma referral, safety net hospitals in the United States. The GIM section has approximately 20 faculty members with diverse backgrounds and is the largest division within MSM.
David Anderson, M.D., F.A.C.P.


Why Morehouse School of Medicine?