The Men of Morehouse School of Medicine Learning Community is a learning community (LC) for male faculty, students, and staff at Morehouse School of Medicine that includes opportunities and events for networking, collaboration, and mentoring. Its mission is to inspire and develop future male leaders.
Goals
To promote peer-to-peer informal mentoring
To promote networking and relationship building among MSM male faculty
To identify mentors for the MSM male faculty
To create an awareness of issues that affect male populations
Target Audience
MSM Male Faculty & Chairs
MSM Male Staff
MSM Male Residents
Male Students
Event Types
Networking Mixers With Community Leaders
Community Service Awards Ceremony
Panel Discussions on Current Events
Why A Male Learning Community?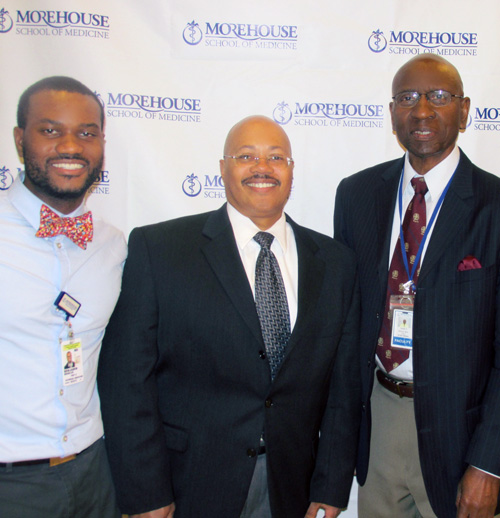 Participation in learning communities better prepares faculty and students for their interactions. These interactions represent an important component of student persistence, increased academic performance, stronger motivation, satisfaction with faculty and institution, increased academic effort, and educational attainment (Wood and Williams, 2013).
According to several reports, males are doing significantly worse in higher education than females. U.S. Census Bureau data shows that females outpace males in college enrollment, especially among Hispanics and Blacks. In 1994, 63% of recent female high school graduates and 61% of male recent high school graduates were enrolled in college in the fall following graduation. By 2012, the share of young women enrolled in college immediately after high school had increased to 71%, but it remained unchanged for young men at 61% (Lopez and Barrera, 2014). This trend is especially alarming with African-American students. For bachelor's degree conferment, African-American males are trailing behind their African-American female counterparts (66% vs. 44%). For master's degrees conferment, African-American males also lag behind their African-American female counterparts (71.7% vs 28.3%). For doctoral degrees conferment, the rate for African-American males was 34.8% whereas that of African-American females was 65.2% (U.S. Dept. of Education, 2012).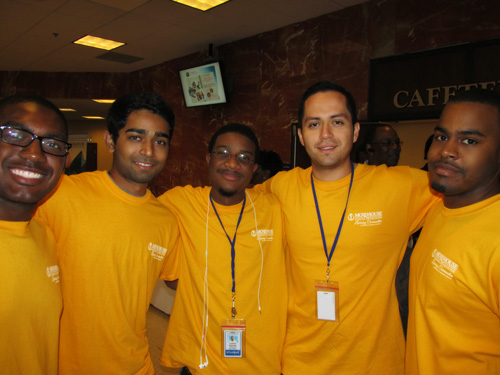 Mentoring is an effective and vital strategy that supports African-American males and aids in their retention in college (LaVant et al., 1997). A learning community focused on male students and faculty interactions will provide mentorship and networking opportunities that will expose male students in various educational levels (high school, undergraduate, and graduate) to mentors who have completed their education and excelled in their careers. These relationships will help African-American and other minority males continue to succeed through college and graduate school.
---
Past Events
---
Contact Information
(404) 756-5205
MenLC@msm.edu