"Be a man about it - get an HIV test"
By: David J. Malebranche, MD, MPH, Associate Professor of Medicine, Director, Student Employee Health Services at Morehouse School of Medicine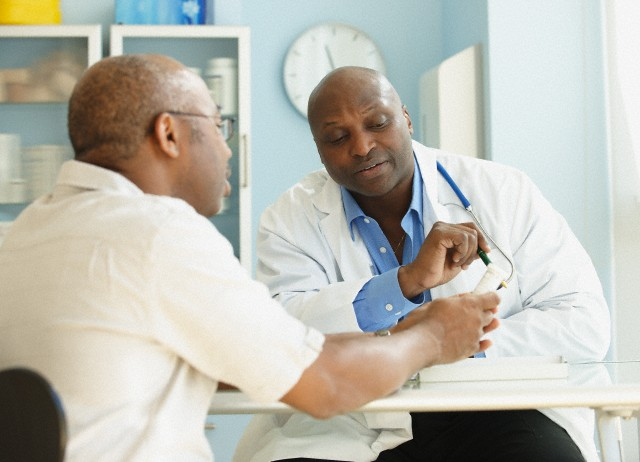 National HIV Testing Day is June 27th. June also happens to be Men's Health Month.
What do these two things have in common? Well, men usually account for about 70-80% of new HIV cases annually. Men who have sex with men (MSM) make up the majority of these cases.
When we acknowledge Men's Health Month every June, we usually cover all the typical topics that most men appear to be concerned about – high blood pressure, diabetes, high cholesterol, prostate health, heart disease, erectile dysfunction, and hair loss. Every so often, we actually recognize that men battle with mental health issues like depression, anxiety, and post-traumatic stress disorder as well.
As a result of this focus on other "men's health topics," when we think about HIV, sometimes men don't see it as a health issue that pertains to them – especially if they're heterosexual. One could look at the statistics of who is at highest risk for getting HIV in the United States and globally and conclude "oh, that's that gay men's disease, I don't need to be concerned about that," and move on.
This would be a mistake.
While heterosexual men only accounted for 7% of the new HIV cases in the United States in 2017, we do know that HIV carries a higher risk within close sexual networks (the group or groups of people you have sex with), when one lives in certain zip codes and geographical areas (the Southeast and some major metropolitan cities), can be transmitted more easily under certain physical conditions (being uncircumcised or having active syphilis or herpes infections), and is more likely with certain sexual behaviors (anal sex). Contrary to popular belief, anal sex is not "gay sex," and many heterosexual couples partake in anal sex as well as vaginal sex.
...Your risk for being exposed to HIV is not always about 'who you are,' but more about what behaviors you engage in, where you live and with whom you have sex."
The point is, your risk for being exposed to HIV is not always about "who you are," but more about what behaviors you engage in, where you live and with whom you have sex. Moreover, the broader picture is this – your sexual health should be as important to every man as much as other physical and mental health topics are. Whether you are younger or relatively older, we are all sexual beings and getting an HIV test at least yearly if you are sexually active should be a part of your routine health check-up just as much as checking your cholesterol or kidney function is. Knowing your HIV status should hold equal importance to you as whether you can get an erection or keep a full head of hair.
If you are HIV positive, there are excellent medications with minimal side effects to keep you healthy for decades. These medications are also good enough to keep the virus at such a low level in your body that your likelihood of transmitted HIV to any sexual partner is essentially ZERO, even if you don't use condoms. If you are HIV negative, you know you have not been exposed to HIV and what you need to do to keep yourself from getting it in the future.
Finally, about 20% of the new HIV infections in the United States yearly are among women. The vast majority of these are through heterosexual transmission, and Black women make up approximately 70% of all new HIV cases among women. How do you think women are getting exposed to HIV? Through their male sexual partners. It is extremely rare for women to contract HIV through sexual contact with another woman. If taking care of your own health isn't enough reason for you to seek routine HIV testing – perhaps knowing that your HIV status impacts that of your girlfriends or wives will be.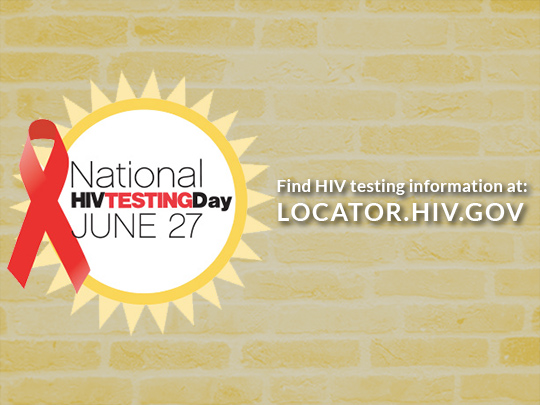 For Men's Health Month, whether you have sexual and romantic interactions with men, women, both, or someone who doesn't identify with either gender, do yourself a favor and make your sexual health a priority. Being a "man" doesn't mean ignoring your health or avoiding medical checkups as often as possible. Being a "man" means taking responsibility for knowing your sexual health status when you are sexually active. And yes, even when you are married and monogamous, as the only person for whom you can account for their sexual activity 100% of the time is you.
Knowing your status is a beautiful thing – for both you and your sexual partners.
For more information about where you can get tested, check out the CDC website and enter your zip code.