National Public Health Week 2019: Discover MSM's eMPH Program
eMPH at Forefront of Institution's Academic Growth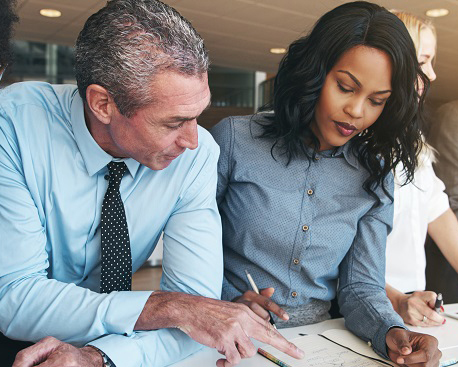 The most visible signs of MSM's growth are occurring on Lee Street across from our main campus, where a major expansion project is under way. But our academic programs are growing too, and perhaps nowhere is that more evident than in Graduate Education in Public Health, which recently added an Executive MPH degree program.
The eMPH, as it is referred to, is an 18-month program designed for working professionals who want to move ahead quickly in their careers, while leaving a lasting impact on the people and communities they serve. It couples community health and policy curriculum with additional requirements to ensure students obtain the necessary practical skills. Courses are designed and taught by MSM faculty, so the online version is as equally rigorous academically as the traditional on-campus MPH.
Students working in a cohort group of 10 to 15 engage with classmates and faculty in regular live and self-guided online sessions, virtual office hours, study sessions, group projects, collaborative assignments, and networking. The program consists of eight core courses, a public health and leadership seminar, a practicum and capstone as well as four track-specific courses for a total 48 credit hours taken over four full semesters. It can be completed in as few as 18 months.
To help celebrate National Public Health Week April 1-7, why not take a closer look at the eMPH and the entire Graduate Education in Public Health program? It's among the many impactful changes to come across all our academic programs as MSM continues its evolution as a health sciences institution.