Alumni Spotlight
Morehouse is home and Olive Garden said it best, "when you are here, your family." You might come in as a single, lowly intern, but you'll leave with a supportive group of colleagues turned friends and faculty turned mentors. It's a place of transformation- where your intern skillset is developed into an instrument of healing- allowing you to leave as a fully functioning independent psychiatrist. The experience you gain is truly as unique as the faculty and staff you work with. If you have a passion for something, a supervisor who shares that passion is never too far away-which allows for some of the best mentorship opportunities. Our faculty is diverse in their interests and academic backgrounds- from gender identity/roles and stigmas to infectious disease psychiatry, community medicine, psychotherapy, forensics or addiction- you name it, they are striving to give their residents the opportunities to engage in treatment that strives to create systems of health equity.
You can trust that you will leave with not only a Morehouse swag, but also with a multifaceted toolbelt that allows you to feel confident when treating patients with a wide range of needs. You'll have the opportunity to impact the lives of so many, not just through treatment, but also through advocacy and research, and community outreach. From seeing kids with ADHD in a low socio-economic setting to seeing Vietnam veterans at the VA, as a Morehouse resident you experience the full spectrum of psychiatry. During residency, you not only learn about diagnosis and treatment, but also the complexity of the healthcare system, providing cost-effective care, and participating in hands-on patient safety and quality improvement projects. Once you complete your residency at Morehouse, not only can you practice in any setting, but also help improve that setting with the tools you have mastered.
Class of 2018, Drs. Simran Brar, Brittnie Fowler and Vipan Kumar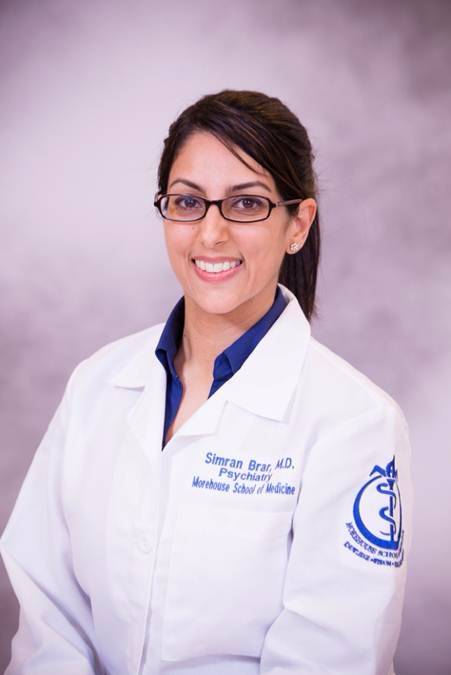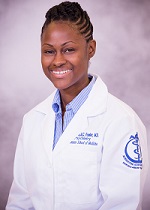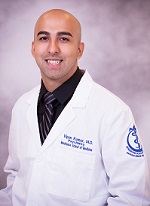 ---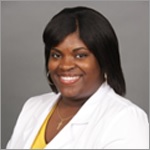 Fatima Kasiah, M.D.
Class of 2014
Assistant Professor and MSM Psychiatry Faculty Member
What attracted you to medicine and psychiatry?
I was attracted to medicine from the day I was born and always knew I wanted to be a doctor. As a child, my dolls were not my babies, but my patients. Psychiatry became attractive to me after I completed my core psychiatry rotation at a child and adolescent residential hospital in Douglasville, GA. I was drawn to the stories of the children and adolescents there and realized many of the issues that haunted them were acquired through interactions with people that only brought harm and heartbreak to their lives. It was then I knew psychiatry was for me as it would put me in a position to advocate for these children and adolescents and help them find a way to function despite all of the horrible things that happened to them in the past.
What attracted you to MSM Psychiatry residency training?
I attended a historically black university during my undergraduate and graduate training. I loved the spirit of camaraderie, support and love that was shown during my time there. When thinking about residency programs, I sought to recreate that environment as I feel it is in those environments that I do my best work.
What makes the MSM Psychiatry Residency unique?
MSM's Psychiatry Residency is unique in the way that it is truly SO supportive of all of its residents and it is clear that everyone there wants to see everyone else succeed; there is no notion there that only a few can make it. On the contrary, they believe there is room for everyone, and administrators, faculty and staff work tirelessly to provide their best for us at every turn. Our administrators have an open-door policy and put you at such ease, you feel free discussing any issues that arise in a way that is both truthful and accurate. They also work hard to make most suggested improvements a reality. These may seem like small things but I know that all programs are not run this way and though these things may seem small things, they make a huge difference!
Anything surprise you about MSM Psychiatry program?
Though it was what I hoped for, I remain pleasantly surprised at how warm and welcoming everyone in the program is. Whether it's the new intern or the graduating PGY-IV, everyone is always pleasant and inviting. MSM Psychiatry also has a way of choosing new additions well, so our interns fit right into the family!
What was living in Atlanta like for you?
I loved living in Atlanta (except for the traffic lol)! I am always amazed by people of color doing so many amazing things throughout the city, and not just those associated with MSM. It always serves as a good reminder that there is truly room for everyone to succeed, if they put in the work. As a southern girl, I love that Atlanta offers that big-city feel while still being in the south. The food here is amazing and there are always festivals, concerts and other events to keep you entertained in your time away from work.