Chief Residents' Spotlight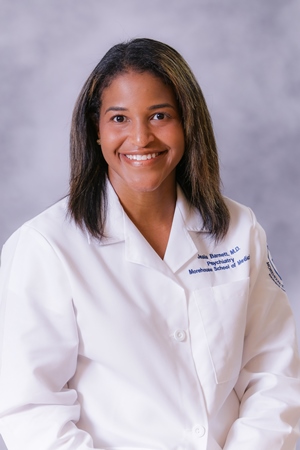 My journey to MSM Psychiatry and Behavioral Sciences comes with an array of experiences. Growing up in Alabama my childhood would come to influence my choice in residency programs. My medical school training would also play a major factor in my future career path. While interviewing for residency, it was challenging for me to find the perfect fit; until I interviewed at MSM Department of Psychiatry and Behavioral Sciences. The closeness of the residents, faculty, and staff was both comforting and warm. Merely being in the presence of leaders that resembled me was fulfilling and inspiring. I instantly felt connected and like this was home; this is where I wanted to start the next chapter in my life. Throughout my training I have been able to grow both personally and professionally. I truly believe this journey has been a catalyst for my development. I've learned so much over the years it's hard to pinpoint one aspect. I am honored to serve as Chief Resident and am using the opportunity to further develop my leadership skills. Upon completion of residency I plan to remain in Atlanta and work in general adult outpatient. Furthermore, I hope to incorporate academia into my career by working with medical students and MSM Psychiatry & Behavioral Sciences Residency Program.
Jeala Barnett, MD
PGY-IV, Chief Resident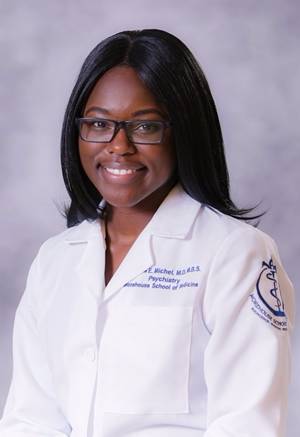 During my journey to medicine, I was drawn to psychiatry as it was quite unique from other medical specialties; psychiatry is a great intersection between physical and mental health. I also appreciate the opportunity to build meaningful relationships with my patients. I was immediately sold on the Morehouse Psychiatry Residency program from the interview day. Morehouse, honestly felt like home! It was important for me to train at a program that would help transform the face of mental illness, prioritize care and advocacy for the underserved, and to work with an ethnically diverse patient population. I am privileged to work with a group of supportive faulty and amazing co-residents who not only challenge me, but have influenced my development into a competent and well-rounded psychiatrist. As chief resident, I have the opportunity to work closely with administration and serve as an advocate for my fellow residents. Following graduation from residency, I plan to remain in Atlanta and work as an adult outpatient psychiatrist with a focus on trauma, women's health, LGBTQIA, and other underserved and underrepresented communities.
Kendra Michel, MD, MBS
PGY-IV, Chief Resident