Program Highlights
Highlights and news for the Child and Adolescent Psychiatry Fellowship Program.
---
MSM to Host The 2023 Dewitt Symposium
Supported by our dedicated staff, our faculty, residents and fellows are engaged in a wide variety of scholarly pursuits. Additionally, our faculty hold numerous professional leadership positions at both regional and national levels. Spring of 2023, we're excited to host the DeWitt Symposium, which will be a research, advocacy and professional development event for URM Pscychiatry trainees from throughout the Southeast United States.
The DeWitt Symposium, named for the founding chair of our department, Dr. DeWitt C. Alfred, Jr., is an annual event at Morehouse School of Medicine that has traditionally been an internal event, including only our residents and fellow trainees and faculty. This year, we plan to bring in sixteen residents from other institutions for a scientific exchange and workshops regarding career progression and personal sustainability as a psychiatric physician. The program will be held in Atlanta, GA at the Kimpton Overland Hotel the evening of May 11th through the morning of May 13th, and include a number of activities to promote professional development, career planning, and mentorship both from peers and faculty. For more information, please click here.
Morehouse Psychiatry at Georgia Child Welfare Summit
From left to right: Dr. Sarah Vinson, Interim Chair for Department of Psychiatry & Behavioral Sciences & CAP Fellowship Program Director; Dr. Karen Korsah, 2nd Year CAP Fellow; Dr. Kristen Carothers, Adjunct Faculty; Dr. Nicole Cotton, Undergraduate Medical Educator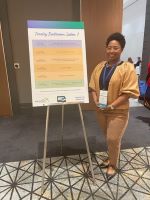 On Dec. 2, MSM Child & Adolescent Psychiatry Fellow Dr. Karyn Korsah, Adjunct Faculty Dr. Kristen Carothers, Undergraduate Medical Educator Dr. Nicole Cotton, and Interim Chair Dr. Sarah Y. Vinson, presented "Structural and Racial Trauma in Welfare-Involved Youth: Counting and Accounting for It" at the 2022 The Summit - Georgia's Child Welfare Conference. During this workshop. Our fellow and faculty discussed the structural and race-related traumas experienced by many foster care involved youth that are not accounted for in standard mental health evaluations. Their presentation was well-received by a professionally diverse audience of people in the child welfare, education and justice system. Here are links to the presentation and recommended online resources.
MSM Faculty to Participate in Seminar for Reproductive Justice
A Reproductive Justice Seminar will take place this Friday, December 2nd from 2:00 PM - 5:00 PM at the Grady Trauma Auditorium. MSM Psychiatry Interim Chair and CAP Program Director, Dr. Sarah Y. Vinson was the lead organizer for the event and will be the moderator. MSM Psychiatry Residency Assistant Program Director Dr. Sheril Kalarithara will be one of the panelists. This program is a multidisciplinary examination of Reproductive Justice (RJ) and its inextricable connection to health equity. The seminar will begin with a Keynote Address by Professor Jill Morrison, J.D., L.L.M. Director of the Women's Law and Public Policy Fellowship and Visiting Professor of Law at Georgetown Law. This will be followed by a multidisciplinary panel about various aspects of health and illness impacted by RJ. The event will conclude with local resource sharing and opportunities for informational exchange.
MSM Partners with Devereux Hospital of Atlanta
This fall, the Morehouse School of Medicine expanded its partnership with Devereux Hospital of Atlanta. From the inception of our planning process for the MSM Child and Adolescent Psychiatry Fellowship, Devereux, a residential hospital that provides care for children with severe mental illness, many of whom have involvement with the Department of Juvenile Justice and/or Child Welfare, has been a key fellowship rotation site. There is clear shared alignment between Devereux's work and MSM's mission of providing high quality care to people from marginalized communities.
In addition to Devereux being a fellowship rotation site, its National Chief Medical Officer, Dr. Yolanda Graham, is a member of our Adjunct faculty and serves as an Advisor to one of our current fellows. This year, Dr. Sheritta Carmichael, a graduate of our inaugural fellowship class, joined the MSM faculty with Devereux as her clinical assignment. This marks the first time that our institutions have collaborated at this level, and the partnership has been a resounding success. Dr. Carmichael jumped right in, not only providing patient care and leading treatment teams, but also teaching new learners from Morehouse School of Medicine - current first year MSM CAP Fellow Ogonnaya Ifeadike and MSM medical student NaKiera Evans. We are grateful for our partnership with Devereux, and we could not be prouder of our Alum Dr. Carmichael and her contributions to care and our MSM community.
MSM Psychiatry Presence at AACAP 2022
MSM Faculty, CAP Fellows, and a stellar Medical Student attended and actively participated in the 2022 American Academy of Child and Adolescent Psychiatry Annual meeting in Toronto. Check us out!
MSM Psychiatry Faculty Profiled in Psychiatric News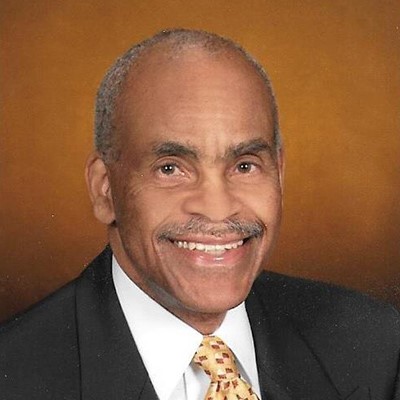 MSM Psychiatry Professor Dr. Quentin Ted Smith was recently profiled in Psychiatric News in a lovely piece written by Dr. Ezra Griffith of Yale Medical School. Dr. Smith, who is trained in both Adult and Child & Adolescent psychiatry, has been a part of our faculty here since 1984. He has always worked closely with students and has inspired and mentored many - trainees and colleagues alike. He is the Vice-Chair of Education for our department. The article author wrote that he considered Dr. Smith "one of the tranquil and effective sages in American Psychiatry." Those of us privileged to work alongside him here could not agree more.
MSM CAP Faculty Appointed to Editorial Board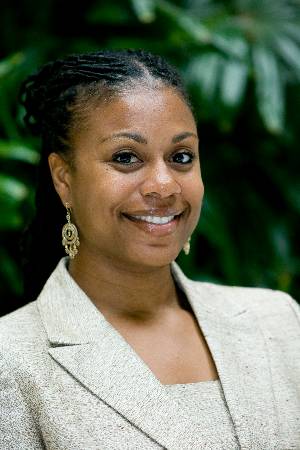 Dr. Kisha Holden was recently appointed to the editorial board for the academic journal Health Psychology. Health Psychology published by the American Psychological Association (APA) is the flagship journal for the Society for Health Psychology (APA, Division 38) and is the premier scientific journal addressing the complex and multidimensional influences on the human experience in physical health research. Adhering to the highest standards of peer-review, the journal's mission is to advance translational science, policy, and practice to significantly impact population health. The journal actively encourages submissions that address psychological, behavioral, biobehavioral. and sociocultural dimensions of the diversity of human experience, and which reflect a strong commitment to inclusive excellence to facilitate the goal of optimal health for all.
Dr. Kisha Holden was recently appointed as an Adjunct Professor, Department of Psychiatry and Behavioral Sciences, School of Medicine, Emory University.
MSM CAP Faculty Members Speak at National NMA Meeting
Morehouse School of Medicine Pediatrics Program Director and Interim Chair Dr. S. Lynn Gardner (who has a secondary appointment in CAP), CAP Program Director Dr. Sarah Vinson, and Adjunct Faculty Dr. Sherri Simpson Broadwater were all participants in the National Medical Association Conference. Dr. Simpson Broadwater chaired the NMA's Women's Health Section, making this her third year doing so. Dr. Vinson and Dr. Gardner presented in the combined Pediatrics and Family Medicine section regarding integrated care and educational and training approaches to the development of clinical skills and medical knowledge in this area. The CAP Fellows' rotation in the MSM Pediatric Intern continuity clinic at Hughes Spalding was highlighted for its bi-directional benefit to Pediatrics residents & attendings and for the CAP Fellows.
Dr. Sarah Vinson Talks with NPR About Youth Mental Health Crisis and New Documentary "Hiding in Plain Sight"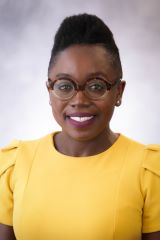 The new documentary "Hiding in Plain Sight" is an investigation of the mental health challenges of youth in the US, which Surgeon General Vivek Murthy has flagged as a "real and widespread" problem. The film is streaming now on PBS.
Dr. Sarah Vinson, Interim Chair of the Morehouse School of Medicine Department of Psychiatry & Behavioral Sciences and a triple board-certified child & adolescent, adult, and forensic psychiatrist, is part of the documentary. Dr. Vinson and Erik Ewers, one of the film's directors, spoke with National Public Radio host Juana Summers of "All Things Considered" on July 5 about the project and the current youth mental health crisis.
Read More: https://www.npr.org/2022/07/05/1109883827/new-documentary-hiding-in-plain-sight-sheds-light-on-youth-mental-health-crisis
Watch "Hiding in Plain Sight": https://www.pbs.org/show/hiding-plain-sight-youth-mental-illness/
CAP Faculty Highlight: Kisha Holden, MD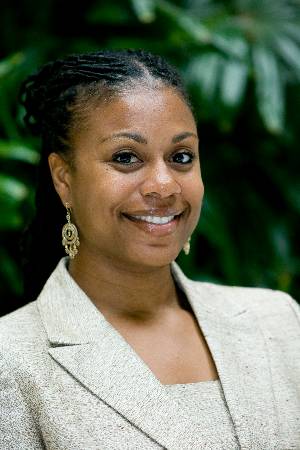 Dr. Kisha B. Holden, Ph.D, MSCR, the Poussaint-Satcher Endowed Chair in Mental Health and Associate Director for the Satcher Health Leadership Institute. Dr. Holden is the Director of Research and Scholarship in the Department of Psychiatry and Behavioral Sciences at Morehouse School of Medicine. She has a funded grant: Building Bio-behavioral Resilience Skills Training for Black Women with PTSD-NIH/NIMHD Funded Research Study (Principal Investigator), as well as several publications under development including the text Black Women and Resilience: Power, Perseverance, and Public Health that is to be published Summer 2022. Additionally, she is the American Psychological Association Health Equity Committee 2023 Chairperson Elect. Dr. Holden brings her wealth of knowledge to our child psychiatry fellowship's journal club as a recurring discussant, where she is paired with a clinically based discussant during the class.
MSM CAP Core Faculty Elected To Statewide Office
MSM CAP fellowship faculty Drs. Nicole Cotton and Sarah Y. Vinson were elected to statewide office by their peers in the Georgia Psychiatric Physician's Association, the GA district branch of the American Psychiatric Association. Dr. Cotton, who is a core faculty member, clinical supervisor, and co-course director for the fellowship (as well as an MSM alumna) was elected to a Trustee position. Dr. Vinson, the CAP Fellowship PD was elected to the position of president.
MSM CAP Core Faculty Best Seller Made Into Theatrical Play
After the resounding success of the Book, Something Happened in Our Town, for which MSM CAP Core Faculty Dr. Marietta Collins is a co-author, the book was adapted into a play of the same name. It was produced by the Children's Theatre Company in Minneapolis, Minn and ran in the spring of 2022. Dr. Collins stated, "The 10-page children's book was adapted into a 70-minute play that was truly astounding! It was very well received by community leaders, parents, children, and teachers." Dr. Collins has been a key member of the program faculty since its early planning stages and currently serves as a psychotherapy supervisor.
MSM CAP Faculty Honored BY Their Peers with Historic Elections
MSM CAP Fellowship Core faculty member, Dr. Shaakira A. Ford, DSW, LCSW, who currently serves as the Vice President for the Georgia Society for Clinical Social Work, has been elected by her peers to lead the professional organization as its President. In addition to her election reflecting the esteem in which Dr. Ford is held by her colleagues, it is also historic. Dr. Ford will be the first Black president in the history of the 40+ year old organization. Dr. Ford is a psychotherapy supervisor for fellows and has also supported a fellow in her exploration of college mental health through a clinical elective.
MSM CAP Fellowship Adjunct faculty member, Dr. Yolanda Fountain Hardy, Ph.D., LPC, RPT-S, ACS, NCC, has been elected by her peers has the president of the Play Wellness organization. She is the first black president to serve in the organization's 29-year history. She also serves as the director of the Play Therapy Course for the Fellows.
MSM CAP Adjunct Faculty and Fellow Interviewed by NPR
MSM CAP Fellowship adjunct faculty member, Dr. Adam Silberman and CAP Fellow Dr. Karyn Korsah were interviewed for the NPR article "Georgia doesn't have enough mental health providers, but the need is only growing." Dr. Silberman is the medical director at Hillside, a private hospital and rotation site for our CAP fellows where they are immersed in the Dialectical Behavioral Therapy (DBT) modality.
MSM CAP Core Faculty Panelist at Gun Violence Outreach Event
MSM CAP Fellowship core faculty members Drs. Marietta Collins and Nina Mena were panelists in the community outreach event Gun Violence in Communities of Color: Prevention and Treatment Approaches for Families. Dr. Collins, a clinical psychologist who serves as a psychotherapy supervisor for our fellows, discussed the ubiquity of storytelling across many cultures and therapeutic traditions. And Dr. Mena, a Child & Adolescent Psychiatrist and co-director for multiple resident courses, discussed the prevalence of gun violence and its traumatic impact on children and families.
MSM CAP Adjunct Faculty Adolescent Addiction Expert Published in Emerging Trends in Drugs, Addiction and Health
MSM CAP fellowship Adjunct Faculty member Dr. Steve Jaffe is the author of "Case reports on the failure of smoking marijuana to prevent relapse to use of opiates in adolescents/young adults with opiate use disorder" published in Emerging Trends in Drugs, Addiction and Health. Dr. Jaffe, a trailblazing physician in the field of adolescent substance use disorders and treatment, is the clinical Director of the Atlanta Insight adolescent/young adult substance-abuse program and serves as Attending Physician for our fellows during their rotation at the program.
Best-Selling Author MSM CAP Faculty Accepted for 3rd Publication
Dr. Marietta Collins, co-author of the best-selling children's book Something Happened in Our Town, has had a third book, Something Happened to Our Planet: Children Take on the Climate Crisis, accepted for publication. This book examines the impact of the climate crisis on a group of young kids as they make decisions to advocate for environmentally friendly changes in their school. As was our other books, this one will be published by Magination Press, the publishing arm of The American Psychological Association with an anticipated release date of 2023. Dr. Collins has been a key member of the program faculty since its early planning stages and currently serves as a psychotherapy supervisor.