Psychiatry & Behavioral Sciences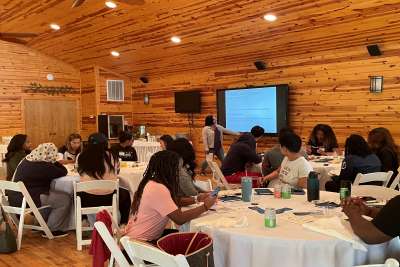 Psychiatry Residency 2022 Spring Retreat
We offer dynamic, culturally and structurally informed General Psychiatry Residency and Child and Adolescent Psychiatry Fellowship Training. Our programs are rooted in the overarching institutional mission of Leading in the Creation and Advancement of Health Equity.
Our faculty are committed to designing and delivering great learning experiences for our students. Our department plays an integral role during the basic science and clinical years for medical students and offers a number of exciting electives for 4th year medical students.
Supported by our dedicated staff, our faculty, residents and fellows are engaged in a wide variety of scholarly pursuits. Additionally, our faculty hold numerous professional leadership positions at both regional and national levels.