We offer a dynamic and comprehensive undergraduate and graduate medical education program with an emphasis on the individual professional growth of each student and resident.
Message From the Chairman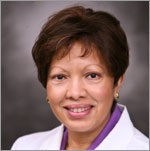 We are committed to supporting the interface of psychiatry and primary care and, true to MSM's mission.
The Morehouse School of Medicine Child and Adolescent Psychiatry Fellowship is rooted in our over-arching institutional mission of leading in the creation and advancement of health equity.
MSM has affiliation agreements with some of Georgia's most prestigious hospitals and research institutes, essential partners that provide clinical care and training.
MSM employs full- and part-time faculty members, many of whom are internationally recognized in their field to train the healthcare providers America needs most.