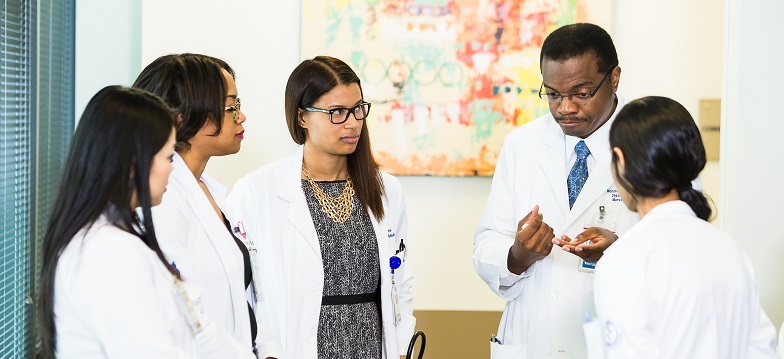 About
The Morehouse School of Medicine (MSM) Physician Assistant (PA) program is one of the newest professional graduate programs at MSM and comes as a response to rising health care needs across Georgia and around the world. Once established, the program will bring with it workforce diversity and increased access to care in underserved rural and urban communities across Georgia.
The MSM PA Program is a 28-month, 7-semester academic professional degree program that includes basic science and clinical coursework, clinical skills training and supervised clinical practice. The program awards a Master of Science degree after completion of the 15-month didactic phase and 13-month clinical phase. All coursework must be completed within a 48-month period. Upon successful completion of this program, new graduates will be empowered to identify and address local, regional, and global health concerns.
Explore the information provided below to learn more about the growing PA profession and MSM's mission and goals for one of its newest master's degree.
Physician Assistant (PA) Profession
Click here for information on the PA profession and resources.
Mission and Program Goals
Click here for information about the PA Program's mission, values and goals.
Accreditation Statements
Click here for comprehensive information on the PA Program's accreditation.