campus portal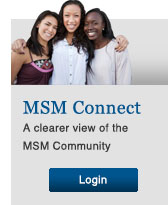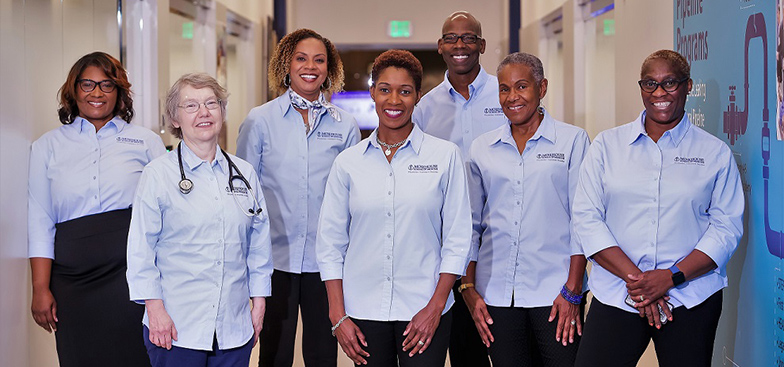 Faculty and Staff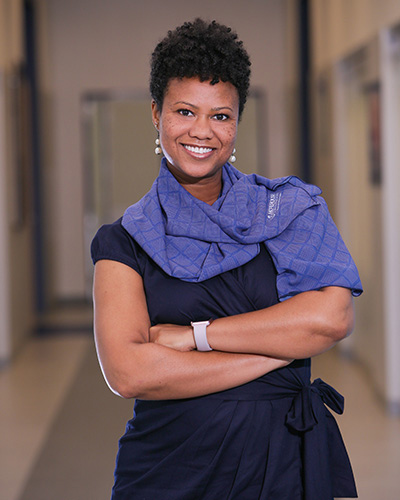 Stephanie Banks, MPH
Director of Community Engagement
Ms. Banks is Public Health Practitioner with a breadth of experience providing leadership in academia; instructing, as well as managing, implementing and evaluating various programs and activities in response to the health, well-being, and education of the indigent and the underserved community at large. Specifically, in the areas of health workforce training and development, service learning, and community resource development.
She is excited to be back in PA education, particularly, as a team member of the Physician Assistant Studies at Morehouse School of Medicine.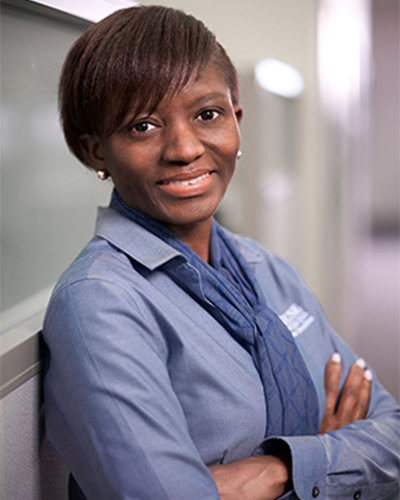 Roselle M. Caruth, M.Ed
Curriculum Manager
Roselle Caruth joined Morehouse School of Medicine (MSM) in July of 2019 as the curriculum manager for the Physician Assistant Program in the department of Family Medicine. She earned a Bachelor of Science degree in business management and a Master of Education in higher education leadership.
Roselle has always been an advocate for underserved communities. She has a deep passion for student development, education, and learning and supports MSM's mission to increase the diversity of the health professional and scientific workforce. She is excited to be a part of the PA program at Morehouse School of Medicine.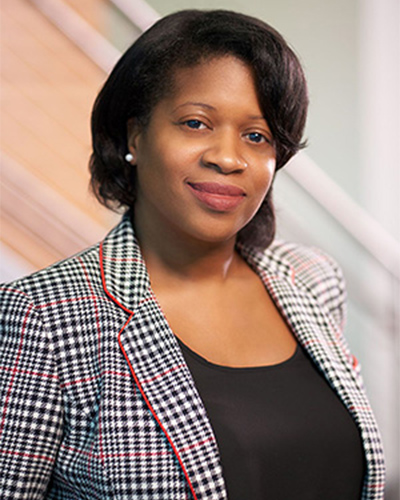 Keisha Chandler, MPA
Clinical Program Manager
Keisha Chandler joined Morehouse School of Medicine's (MSM) Physician Assistant Program in December of 2019. Prior to joining the Physician Assistant Program, she served for three years as the Clerkship Program Manager in MSM's Department of Surgery.
Her interest in medical education began several years ago as the Program Coordinator for the Aspiring Docs initiative within AAMC. In that role; she provided resources, outreach and advisement to students interested in applying to medical school.
Ms. Chandler received her Bachelor of Arts from the State University of New York at Albany and her Master of Public Administration from Troy University. She is committed to delivering impactful programs and initiatives to support the success of all learners.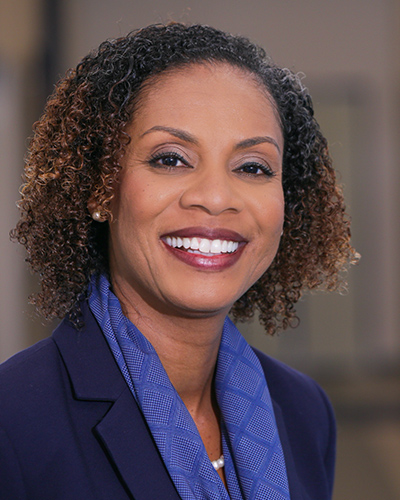 Assistant Professor, Program Director
Dr. Pangela Dawson joined Morehouse School of Medicine (MSM) in August of 2017 as the Founding Program Director for the Physician Assistant Program in the department of Family Medicine. She received her Ph.D. in Education Policy Studies and Evaluation in Higher Education from the University of Kentucky. Her dissertation focused on utilizing community-based educational and health-promotion strategies to assist domestic violence survivors in marginalized communities. During this time, she also completed a certificate of study in Gender and Women's Studies. Her academic training includes a bachelor of arts from Oberlin College and a master of science in Physician Assistant Studies from the University of Kentucky.
Dr. Dawson began her academic career at the University of Kentucky in the department of Physician Assistant Studies, where she served as director of Clinical Education. Her role included overseeing 300 regional, national and international clinical sites and over 700 rotation experiences for students during the clinical year. Dr. Dawson later received academic appointments at the University of the Incarnate Word (UIW) School of Osteopathic Medicine as the director of the Physician Assistant and Master of Biomedical Sciences programs. She also served as Clinical Coordinator at the University of Texas Health Science Center San Antonio (UTHSCSA). In this role, she worked to collaborate with community affiliations across south Texas and throughout the San Antonio metropolitan area.
As a practicing physician assistant, Dr. Dawson specialized in orthopedic pediatrics and chronic pain management and rehabilitation. Her current research interests include identifying early indicators for student success and enhancing cultural proficiencies in medical education.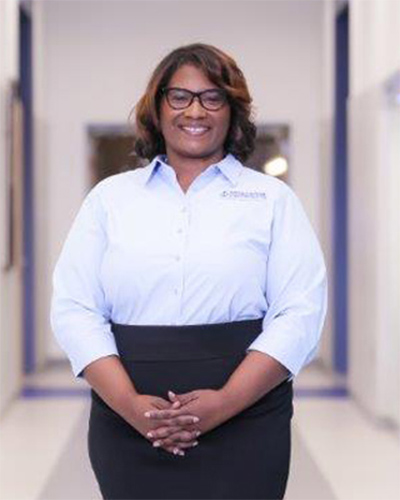 Mieshia Baker Dunn, MBA
Program Manager
Mieshia Baker Dunn joined Morehouse School of Medicine (MSM) in December 2017 as the program manager for the Office of Physician Assistant Studies. She received her bachelor of art degree from Clark Atlanta University and her master of business administration from Keller Graduate school.
Ms. Baker Dunn's passion for education and helping others began in the role of academic advisement and quickly developed into other areas, including admissions advisor, assistant director of admissions and adjunct faculty. Ms. Baker Dunn is an advocate of education and understands the importance of providing a diverse and enriched learning environment for the 21st century learner of today.
Ms. Baker Dunn is a community advocate and supports MSM's vision of improving health and well-being in surrounding communities. She has developed and supported several community health projects, which include screening for high blood pressure, diabetes prevention, and HIV testing. She currently serves on the Board of the National Coalition of 100 Black Women, Inc.-Mecca Chapter, which allows her an opportunity to focus on initiatives in the areas of health and education.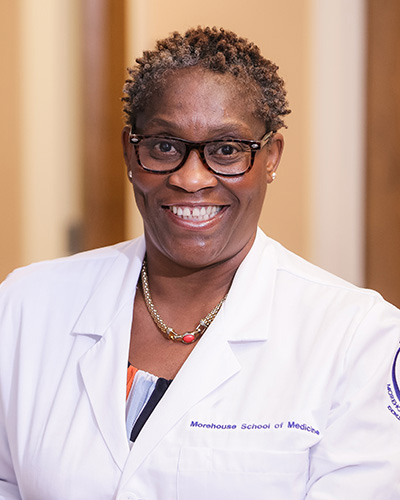 Professor, Medical Director
Dr. Omole is a professor and the Sarah and William Hambrecht Chair of the Morehouse School of Medicine (MSM) department of Family Medicine. She received her degree in physics from the University of Lagos, and her medical degree from Obafemi Awolowo University, lle-lfe, Nigeria. She is a fellow of the American Academy of Family Physicians (AAFP) and a licensed medical acupuncturist. Dr. Omole is an educator to the core, she served as the clerkship director, as well as the residency program director, and was instrumental in expanding the class size from 5-5-5 to 6-6-6-6. She has been a PI and Co-PI on several projects and grants, and has authored and co-authored several manuscripts, with her recent collaboration resulting in the American Academy of Otolaryngology Head and Neck Surgery Clinical Practice Guidelines for Allergic Rhinitis, as well as for Tinnitus. She is the faculty advisor and medical director of the MSM Health Equity for All Lives (HEAL) student-run free clinic, and also serves as the director of Integrative Medicine.
Dr. Omole is an active Georgia Academy of Family Physicians (GAFP) member and served as the treasurer and Chair of Finance. She is a recipient of several awards, including being an inductee into the Alpha Omega Alpha Honor Medical Society, GAFP Educator of the Year, Leonard Tow Humanism in Medicine recipient, GAFP Physician of the Year, and recently, the MSM President and Dean's Service award.
Dr. Omole's research interests are chronic disease management (diabetes), data-driven patient health outcomes, acupuncture, and aging, especially sex in the elderly.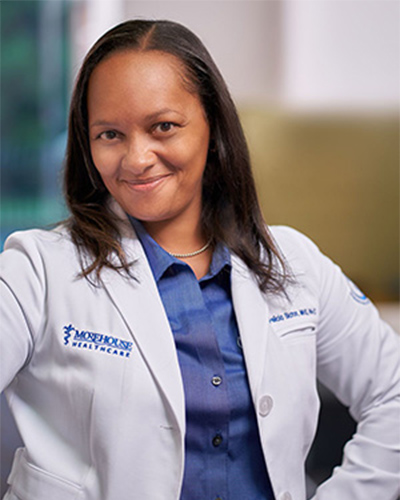 Felicia Slaton, MHS, PA-C
Clinical Director and Principal Faculty
Felicia Slaton, PA-C is a native of Georgia.
Mrs. Slaton attended Oxford College of Emory University and earned an Associate of Arts degree.
Her clinical experience dates to 1998, when she received her certification as a nursing assistant through Dekalb Technical Institute in Clarkston, Georgia. She also earned her Bachelor of Arts in Psychology with minors in Women's Studies and Sociology at Emory University in Atlanta that year. After graduation, she was employed as a medical assistant for four years before studying to become a physician assistant.
Mrs. Slaton earned her Master of Health Science and Physician Assistant Studies degree in 2004 from Duke University in Durham, North Carolina.
Mrs. Slaton has been a physician assistant caring for cancer patients since 2005, working in sub-specialties of medical oncology, gynecological oncology, and surgical oncology.
Mrs. Slaton served as adjunct faculty with UAB PA Program and has precepted PA Students since 2014.
Beginning November 2019, she transitioned full-time to academia serving in the role of Clinical Director and Principal Faculty with Morehouse School of Medicine Physician Assistant Program.
She is licensed by the State of Georgia and certified by the National Commission on Certification of Physician Assistants.
Mrs. Slaton is active in the community promoting cancer prevention and awareness. Outside of work, she loves to travel, garden, cook, and spend time with family and friends.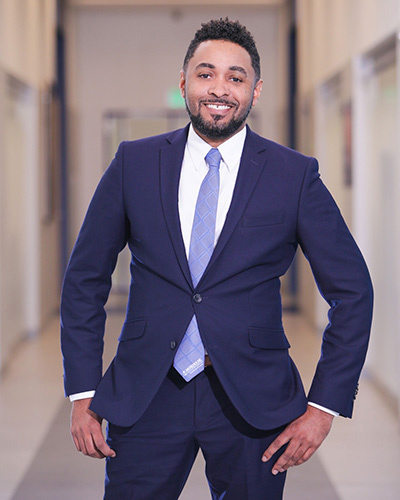 Corey Smith
Program Coordinator
Corey Smith is originally from Palo Alto, California, home of Silicon Valley where he was reared and educated. He completed his undergraduate studies in International Marketing from Southeastern Louisiana University and attended Strayer University for his graduate studies in Project Management. He joined Morehouse School of Medicine (MSM) in March of 2019 as the Program Coordinator for the Physician Assistant Studies Program in the department of Family Medicine.
His academic career began as an elementary and middle school teacher within the Tangipahoa Parish School System. During his academic career he has taught music and performing arts and has been involved with curriculum design and implementation for the Hammond Magnet School and International Baccalaureate School. His teaching philosophy was very simple, "students do not care how much you know, until they know how much you care." He has served on numerous advisory boards, including the Hammond District 3 Council, and on several community committees, and other academic organizations.
He entered higher education serving as the Minority Recruiter for his alma mater, Southeastern Louisiana University. He has served as Senior Admissions Representative for Le Cordon Bleu College of Culinary Arts in Atlanta and as the Assistant Director of Admissions for The Art Institutes of Atlanta, Georgia and Dallas, Texas.
He is also a proud member of Kappa Alpha Psi Fraternity, Incorporated where he has served in several leadership capacities. He is currently on the board of directors of two nonprofit organizations and has additional duties as secretary and financial officer. He also consults non-profit and religious organizations and is currently working on a fiction novel.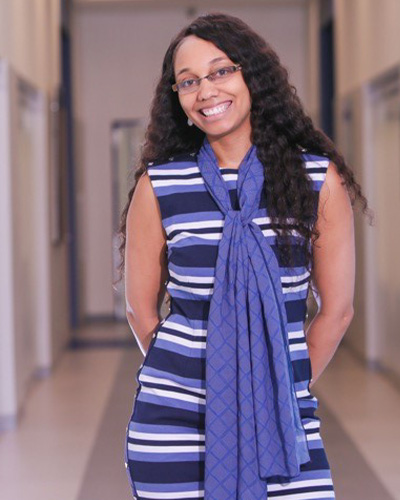 Tyra Willingham
Administrative Assistant
Tyra Willingham serves as the Administrative Assistant III for the Physician Assistant Studies Program in the department of Family Medicine. She joined the Morehouse School of Medicine family December of 2018. In this position, Tyra provides administrative assistance for the program and serves as the primary contact for prospective students, technical and logistical support for multiple projects, meetings, and events. She received her bachelor's degree in Healthcare Administration with a minor in Public Administration from Texas Southern University in Houston, Texas and is currently pursuing her master's degree in Public Heath from Lamar University. She currently enjoys spending time with her family and exploring innovative ways to live a healthier lifestyle. She has a true passion for helping people and continues to use her skills and experience to make a difference in the community.