campus portal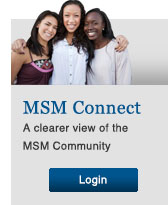 Faculty and Staff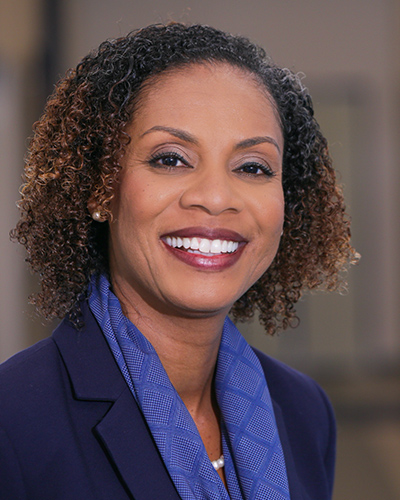 Founding Department Chair, Assistant Director, Program Director
Dr. Pangela Dawson joined Morehouse School of Medicine (MSM) in August of 2017 as the Founding Program Director for the Physician Assistant Program in the department of Family Medicine. She received her Ph.D. in Education Policy Studies and Evaluation in Higher Education from the University of Kentucky. Her dissertation focused on utilizing community-based educational and health-promotion strategies to assist domestic violence survivors in marginalized communities. During this time, she also completed a certificate of study in Gender and Women's Studies. Her academic training includes a bachelor of arts from Oberlin College and a master of science in Physician Assistant Studies from the University of Kentucky.
Dr. Dawson began her academic career at the University of Kentucky in the department of Physician Assistant Studies, where she served as director of Clinical Education. Her role included overseeing 300 regional, national and international clinical sites and over 700 rotation experiences for students during the clinical year. Dr. Dawson later received academic appointments at the University of the Incarnate Word (UIW) School of Osteopathic Medicine as the director of the Physician Assistant and Master of Biomedical Sciences programs. She also served as Clinical Coordinator at the University of Texas Health Science Center San Antonio (UTHSCSA). In this role, she worked to collaborate with community affiliations across south Texas and throughout the San Antonio metropolitan area.
As a practicing physician assistant, Dr. Dawson specialized in orthopedic pediatrics and chronic pain management and rehabilitation. Her current research interests include identifying early indicators for student success and enhancing cultural proficiencies in medical education.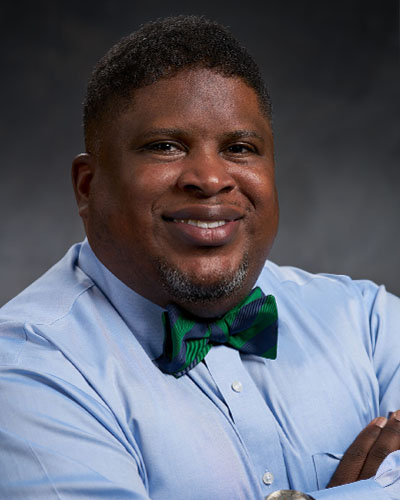 Donny Ard, Ph.D., MHA, PA-C
Assistant Professor, Associate and Academic Director
Dr. Donny Ard joined Morehouse School of Medicine (MSM) in May of 2020 as the Associate and Academic Director for the Physician Assistant Program in the Department of Family Medicine. He received is Ph.D. in Public Health with a concentration on Community Health Education and Promotion from Walden University. His dissertation focused on the understanding impact a family of history of Type 2 Diabetes Mellitus had on positive behavior changes in the African American community. His academic training also includes a Bachelor of Science in Biology from Oakwood University (College), and master's in health administration from University of Phoenix, and a Bachelor of Science in Physician Assistant studies from Touro College in Bay Shore, NY.
After graduating from PA School, Dr. Ard always knew he would give back to the profession by lending his time in educating others who were in PA school. Dr. Ard began as a guest lecturer and adjunct faculty with Anne Arundel Community College/University of Maryland Collaborative PA Program. With a desire to do more and have a larger impact on the student's educational experience, he became a Senior Lecturer for the school in 2017 and served as a council member on the Diversity and Inclusion Committee. Shortly after Dr. Ard took a leadership role with Howard University during the rebuilding phase of their PA Program.
Dr. Ard has been a practicing Physician Assistant for 16 years. All of his years of practice have been in General Surgery and several Surgical Subspecialties such as Vascular, Thoracic, and Gynecological Surgery. Dr. Ard's current research interest is in community health promotion along with diversity and inclusion within the medical profession.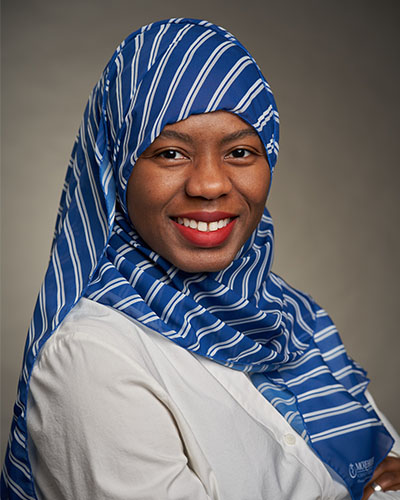 Ebony Blackmon, MSPAS, PA-C
Instructor, Principal Faculty
Ms Blackmon is a native of the Louisville, Kentucky. She earned Bachelor of Science in Biology and Bachelor of Arts in Chemistry with a minor in Islamic Studies at the University of Kentucky in 2009. While in undergrad, she joined Delta Sigma Theta Sorority, Inc. Prior to starting PA school, she worked as a medical lab technician and earned her EMT certification. She earned her Master of Physician Assistant Studies from the University of Kentucky in 2013. During her matriculation, she served as a College of Health Sciences Ambassador.
Ms. Blackmon has been serving some of the most vulnerable patients as an Emergency Medicine PA at Grady Memorial Hospital since 2014. She has also volunteered to precept NP and PA students.
Ms. Blackmon joined the Morehouse PA program as adjunct faculty in July 2019. She also serves a student advisor.
She is licensed by the State of Georgia and certified by the National Commission on Certification of Physician Assistants.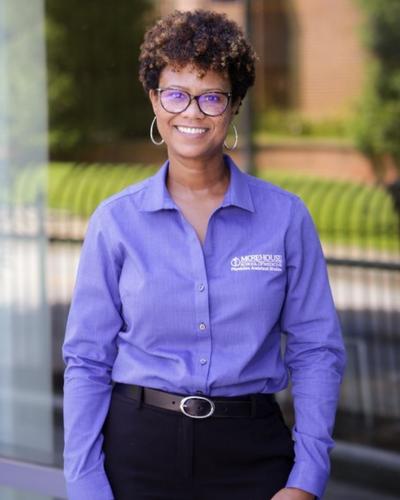 Stephanie Banks, MPH
Instructor, Director of Community Engagement
Ms. Banks is Public Health Practitioner with a breadth of experience providing leadership in academia; instructing, as well as managing, implementing and evaluating various programs and activities in response to the health, well-being, and education of the indigent and the underserved community at large. Specifically, in the areas of health workforce training and development, service learning, and community resource development.
She is excited to be back in PA education, particularly, as a team member of the Physician Assistant Studies at Morehouse School of Medicine.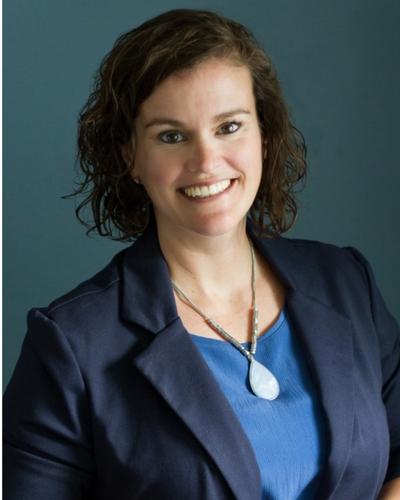 Allison Ermol, DHPE, MMS, PA-C
Director of Curriculum Innovation and Evaluation
Principal Faculty, Assistant Professor
Allison Ermol, PA-C joined Morehouse School of Medicine (MSM) in May of 2022 as the Director of Curriculum Innovation and Evaluation for the Physician Assistant Program. Her academic training includes a Bachelor of Science from Penn State University and a Master's in Medical Science from Arcadia University. Allison has been a board certified physician assistant since 2006 and has practiced in a wide range of clinical settings including prison health, family practice, emergency medicine, college health, surgery, and gynecology.
Professor Ermol entered physician assistant education full time in 2018, working with the Arcadia University Physician Assistant program. She has held roles with Arcadia University as Academic Coordinator, Director of Assessment and Remediation, and Director of Clinical Education. Prior to entering academia, she precepted many physician assistant and nurse practitioner students as well as taught undergraduate pre-med students. Currently, Professor Ermol is pursuing a Doctorate of Health Professions Education and has research and educational interests in clinical learning experiences as well as diversity, equity and inclusion within health care professions.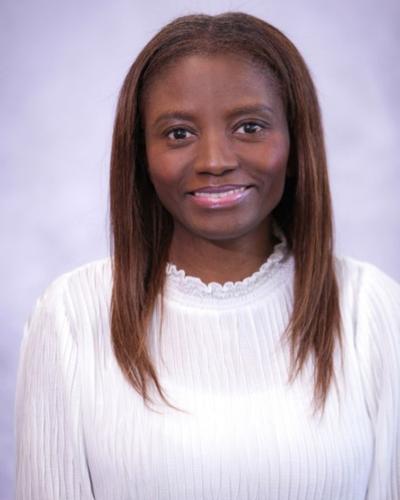 Roselle M. Caruth, M.Ed
PALS HRSA Grant Program Manager
Ms. Caruth has twelve years of experience working in higher education. She earned a Bachelor of Science in Business Management and a Master of Education in Higher Education Leadership. Ms. Caruth joined Morehouse School of Medicine (MSM) in July 2019 and currently oversees the Physician Assistant Leadership Superstar (PALS) Leadership Training Program.
She strongly advocates for underserved communities with a scholarly interest in educational leadership, project management, and student development. Her current research interest focuses on literacy and equity for black boys. She is passionate about determining practices to help male learners develop lifelong reading habits. She has supported several global charitable causes and grassroots organizations, reflecting education access.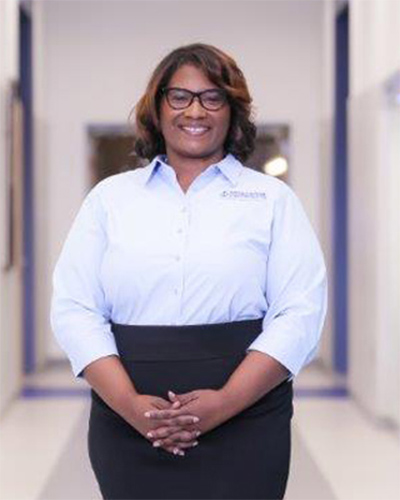 Mieshia Baker Dunn, MBA
Adminstrative Assistant Director
Mieshia Baker Dunn joined Morehouse School of Medicine (MSM) in December 2017 as the program manager for the Office of Physician Assistant Studies. She received her bachelor of art degree from Clark Atlanta University and her master of business administration from Keller Graduate school.
Ms. Baker Dunn's passion for education and helping others began in the role of academic advisement and quickly developed into other areas, including admissions advisor, assistant director of admissions and adjunct faculty. Ms. Baker Dunn is an advocate of education and understands the importance of providing a diverse and enriched learning environment for the 21st century learner of today.
Ms. Baker Dunn is a community advocate and supports MSM's vision of improving health and well-being in surrounding communities. She has developed and supported several community health projects, which include screening for high blood pressure, diabetes prevention, and HIV testing. She currently serves on the Board of the National Coalition of 100 Black Women, Inc.-Mecca Chapter, which allows her an opportunity to focus on initiatives in the areas of health and education.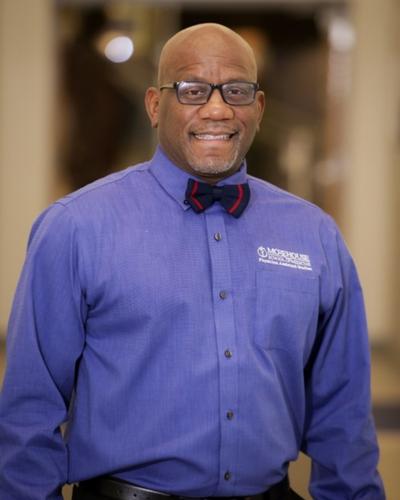 Lynwood McAllister, PhD, MPA, MA
Adminstrative Assistant Clinical Director
Dr. Lynwood McAllister is a multi-disciplined credentialed professional with a breadth and depth of knowledge across industries. He is a highly skilled leader and educator whose experience spans over 25 years of operations, education, and leadership in the public and private sectors. He has worked in milieus such as public health, academic medical centers, healthcare, consulting and public policy. His reach spans nationally with public and private sector organizations to enhance education, influence policy and enrich business and operational portfolios through building and maintaining lasting collaborations.
Outstanding leadership accomplishments include the oversight as Project Lead (consultant to the former Mayatech Corporation) for a $33 million Health and Human Services CSAP grant for Substance Abuse Prevention, CSAT Adolescent Drug Treatment grant, and HIV Prevention in Minority Communities grant. Dr. McAllister's executive leadership roles in the urban healthcare setting include his past service as the Director of the Baltimore City Health Department Men's Health Center. This was the nation's first primary care center that provided services to uninsured men of Baltimore City. Dr. McAllister further expanded his leadership and service to the community when he co-founded The Uptown Inner-City League, Inc. (UICL), a New York City (Harlem) based non-profit organization that provides free recreational activities for youth and health wellness programs for young adults.
Dr. McAllister's most recent decade of service includes leadership in the healthcare and health education industry. His personal passion for lifelong learning, leadership and educating future leaders is exemplified through his senior management roles in undergraduate and graduate medical education. He served as the Special Projects Manager for the Health Sciences, Office of Graduate Medical Education at Howard University Hospital. He is reputed for the management and growth of multimillion dollar budgets in health and education enterprises. In addition to fiscal oversight and management, he oversaw the accreditation and operations of twenty-three residency and six fellowship programs. Dr. McAllister expanded his expertise in medical education when he moved on to join the Morehouse School of Medicine as the Assistant Clinical Director for the Physician's Assistant program. He continues to drive excellence in the education, development and direction of programs that train the nation's minority healthcare workforce of the future. Mentorship and guiding future leaders in public, private and not-for-profit organizations remain his passion.
Dr. McAllister holds a Doctor of Philosophy degree in Political Science from Howard University, dual master's degrees from Bowie State University which include a Master of Public Administration with a Public Policy concentration, and a Master of Arts with a concentration in Management. He also has additional formal education in business administration and project management at the graduate and professional levels. He has obtained other skills throughout his career in leadership, teamwork, training and mentoring. He is often consulted by medical education leaders across the country for his expertise in teamwork, operational strategy and organizational development. Dr. McAllister has a proven track record in the achievement of operational growth and collaboration.
Dr. McAllister is an exemplar of servant leadership who leaves an indelible mark in any setting he serves in. He leads by example with a focus on excellence in service, leadership and teaching. Throughout his career and presently, he uses management and teaching styles that create future leaders. Healthcare professionals, organizational leaders and students across the nation continue to seek consultation from Dr. McAllister for his firm, fair and transparent approach to problem-solving.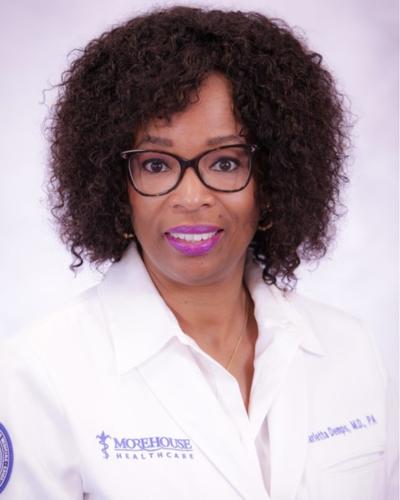 Carletta S. Demps, MD, PA
Principal Faculty, Assistant Professor
Dr. Carletta Demps joined Morehouse School of Medicine (MSM) in June 2022 as Principal Faculty, Assistant Professor Department of Physician Assistant Studies. She received her Doctor of Medicine degree from the University of Florida, Gainesville Florida. Dr. Demps completed her internship in Internal Medicine and her residency in Emergency Medicine at UF Health Jacksonville. She is Board Certified in Emergency Medicine.

Her academic training also includes a Bachelor's in Health Science - Physician Assistant from the University of Florida. She practiced as a certified Physician Assistant for several years before returning to the University of Florida to attend medical school. Dr. Demps has worked in many specialties and medical services including emergency medicine, trauma, urgent care, and primary care. She has volunteered helping the systemically disenfranchised population throughout her medical career. After practicing medicine for over 30 years, she has committed to helping create health equity and justice by educating students at Morehouse School of Medicine Physician Assistant Program with the goal to increase diversity in the health care workforce. Dr. Demps states she is most excited to teach in the profession where she began her medical career and where she believes she could have an immediate impact on positive health care outcomes through helping develop culturally competent providers.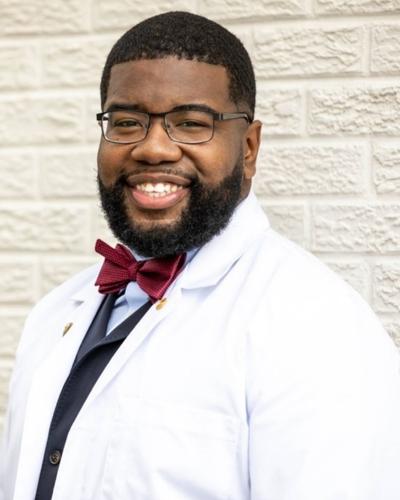 Dr. James McGary, III, Pharm.D., M.S.
Principal Faculty, Assistant Professor
Dr. McGary is a native of Greenville, Mississippi. He earned his Bachelor of Science in Biology with a minor in Chemistry at Delta State University. During his undergrad tenure, he joined Alpha Phi Alpha Fraternity, Inc. He would then go on to Mississippi College to earn a Master of Science in Biological Studies with a research focus in temperature sensitive viruses. He would later earn his Doctor of Science in Pharmacy from the Philadelphia College of Osteopathic Medicine in Suwanee, GA.
During his professional studies, he joined the Morehouse family as a volunteer at the H.E.A.L. clinic. He is a licensed pharmacist in both Georgia and Mississippi by the respective State Boards of Pharmacy. His overall goal is continuing to educate the young minds in medicine as it relates to pharmacy and its practices.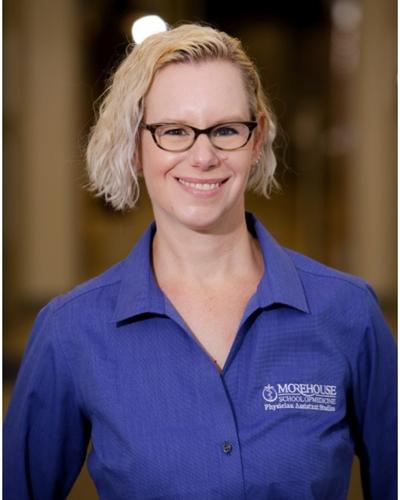 Sharon Rachel, MA, MPH
Principal Faculty, Instructor
Sharon Rachel, MA, MPH serves as a faculty in the Department of Physician Assistant Studies at Morehouse School of Medicine. Professor Rachel serves as a student success coach, oversees PA student capstone projects, and serves on the admissions, didactic curriculum, and student academic progression and promotion (SAPP) committees. She also directs an NIH-funded study on post-traumatic stress disorder (PTSD) entitled Building Biobehavioral Goal-Directed Resilience Among African American Women (Project GRIT) and is associate director of three HRSA-funded programs aimed at primary care training enhancement: Community Health Advanced by Medical Practice Superstars (CHAMPS), Physician Assistant Leadership Superstars (PALS), and the Georgia Rural Health Outreach Workforce (GROW) Program.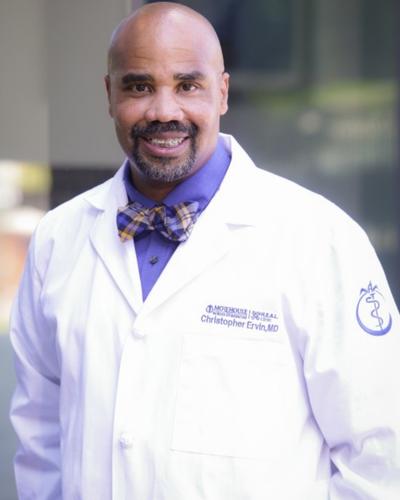 Christopher Ervin, MD
Adjunct Faculty, Instructor
Dr. Christopher Eric Ervin is active in community-driven work and an advocate for health, wellness and social justice. He earned his medical degree from Duke University School of Medicine. He completed General Surgery internship at University of Illinois at Chicago and Emergency Medicine residency at Cook County Hospital. He presently works at Morehouse School of Medicine (MSM) in the Department of Family Medicine as the Director for Community-based Initiatives. As an Emergency Medicine physician, he has served on multiple committees and have held assistant and interim medical director positions at numerous hospitals. He served as Chair of the Emergency Medicine Section, Secretary of the House of Delegates, and the Bioterrorism Task Force for the National Medical Association. As a representative for the American College of Emergency Physicians on the Commission to End Health Disparities, he served on the Steering Committee, Co-Chair of the Subcommittee on Workforce Diversity, and Chair, Ad Hoc Committee on Business and Health Disparities. He also served as a Commissioner on the Sullivan Alliance.
Leaving medicine to pursue community-driven work, Dr. Ervin has served in numerous capacities with community-based nonprofits, served in multiple leadership positions, including Chair of Georgia Department of Behavioral Health and Developmental Disabilities Region 3 Advisory Board, and President of the South Fulton Human Services Coalition. In 2019, Dr. Ervin was honored by the state of Georgia with a Proclamation for his commitment to community service, selected by Georgia House District Representative, Rep. Park Cannon. Presently, at Morehouse School of Medicine, Dr. Ervin is adjunct faculty with the Department of Physician Assistant Studies and in the Department of Family Medicine, the Director of Operations for Morehouse School of Medicine Student-run Free Clinic, the MSM H.E.A.L Clinic (Health Equity for All Lives), and the HRSA-funded CHAMPS program (Community Advanced by Medical Practice Superstars). And until recently, was program manager for the MSM High School and Young Adult Community Health Worker Program.
Dr. Ervin has served as a consultant for local nonprofits and as an advisor to the Black Women's Health Imperative. Dr. Ervin also sits on the Georgia HIV Prevention and Care Council, serving as chair from 2016 - 2018. And has recently been appointed to the Georgia Department of Public Health Community Health Worker Advisory Board and the Dekalb CURDSE (Center for Urban Research, Development, Sustainability, and Evaluation) Community Action Board.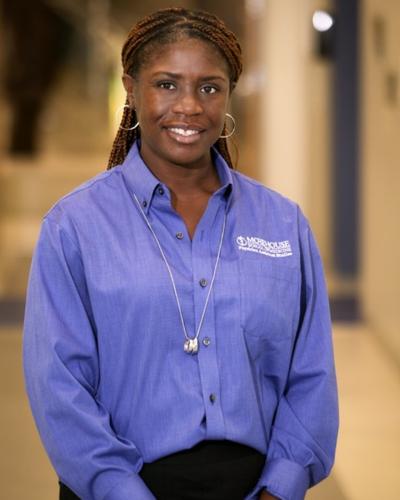 Diane Griggs, NP-C
Clinical Director, Principal Faculty, Instructor
Diane Dennis Griggs is one of the newest professors at Morehouse School of Medicine's, Physician Assistant Program. As a graduate of Clark Atlanta University, she received her Bachelor of Science degree in Biology, where she parlayed her education and infused it with a degree in nursing. Diane later pursued and obtained her Master of Science from Georgia State University.
In achieving her Master's, she obtained certification as a Nurse Practitioner. She became the first Nurse Practitioner to care for patients in the critical care department at Grady Memorial Hospital. Diane maintained and continuously sharpened her skills by teaching and training physicians, residents, medical and nurse practitioner students at Morehouse School of Medicine and Grady Hospital Surgical Care Unit.
The ambition to evolve now places her in the role of training the next generation of healthcare providers.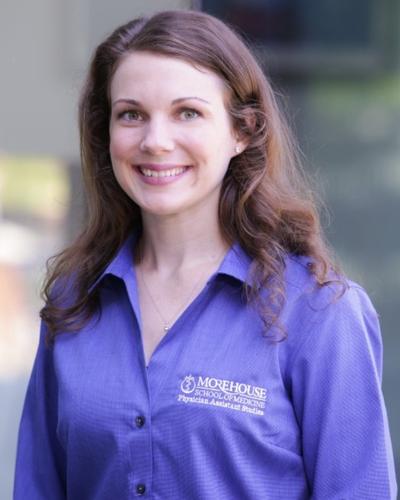 Hannah May, MSPAS, PA-C
Principal Faculty, Instructor
Hannah May joined Morehouse School of Medicine in August of 2021 as an instructional faculty member of the Physician Assistant Program.
She earned a Bachelor of Arts from Vanderbilt University in 2014 with a double major in Child Development and Medicine, Health, and Society. She furthered her education with a Master of Science in Physician Assistant Studies from the University of Kentucky in 2018.
She currently practices as a physician assistant (PA) in pediatric medicine. She is licensed by the Georgia Medical Board and board certified by the National Commission on Certification of Physician Assistants. She has a special interest in international medicine and has received training in Honduras, Kenya, Mexico, and Swaziland. Her experience is in primary care pediatrics and pediatric cardiology.
Her academic career started in 2015 while teaching at El Camino Academy in Bogotá, Colombia. There she instructed in high school biology, chemistry, physical science, and algebra. This experience, combined with her work in clinical practice, shaped her desire to educate PA students. She is passionate about encouraging and equipping both her students and her patients with the resources to lead healthy lives.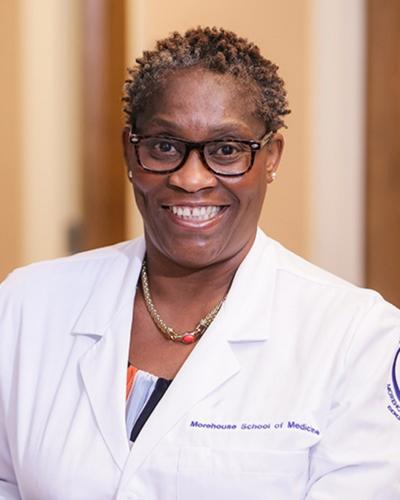 Professor, Medical Director
Dr. Omole is a professor and the Sarah and William Hambrecht Chair of the Morehouse School of Medicine (MSM) department of Family Medicine. She received her degree in physics from the University of Lagos, and her medical degree from Obafemi Awolowo University, lle-lfe, Nigeria. She is a fellow of the American Academy of Family Physicians (AAFP) and a licensed medical acupuncturist. Dr. Omole is an educator to the core, she served as the clerkship director, as well as the residency program director, and was instrumental in expanding the class size from 5-5-5 to 6-6-6-6. She has been a PI and Co-PI on several projects and grants, and has authored and co-authored several manuscripts, with her recent collaboration resulting in the American Academy of Otolaryngology Head and Neck Surgery Clinical Practice Guidelines for Allergic Rhinitis, as well as for Tinnitus. She is the faculty advisor and medical director of the MSM Health Equity for All Lives (HEAL) student-run free clinic, and also serves as the director of Integrative Medicine.
Dr. Omole is an active Georgia Academy of Family Physicians (GAFP) member and served as the treasurer and Chair of Finance. She is a recipient of several awards, including being an inductee into the Alpha Omega Alpha Honor Medical Society, GAFP Educator of the Year, Leonard Tow Humanism in Medicine recipient, GAFP Physician of the Year, and recently, the MSM President and Dean's Service award.
Dr. Omole's research interests are chronic disease management (diabetes), data-driven patient health outcomes, acupuncture, and aging, especially sex in the elderly.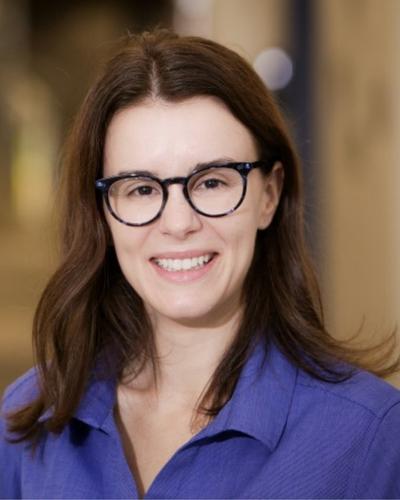 Meghan Viveiros, PA-C
Principal Faculty, Assistant Professor
Professor Viveiros is an alumna of Quinnipiac University. She brings with her fourteen years of experience in emergency medicine and most recently family medicine. Her teaching experience includes thirteen years as a clinical preceptor and six years of academic teaching experience. She has an advanced certification in stress management and resilience from the Benson Henry Institute of Mind Body Medicine at Mass General Hospital. Her area of scholarly and service interests is mindfulness. She has a passion for helping students create and sustain wellness habits using a lighthearted and evidence-based approach. Outside of the classroom she enjoys being in nature.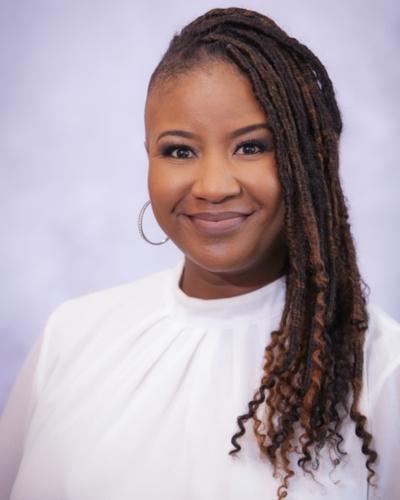 Gabrielle Leverette
Clinical Curriculum Manager
Gabrielle Leverette joined Morehouse School of Medicine (MSM) in October 2021 as the Admissions Specialist for the Department of Physician Assistant Studies. She attended Clark Atlanta University where she studied Early Childhood Education with a concentration in English.
Gabrielle is a community based Full-Spectrum Doula offering support, information, and advocacy to birthing persons locally and nationwide. She regularly volunteers with organizations such as NAACP, ACLU of Georgia, Commonsense Childbirth's Perinatal Taskforce, and Healthy Mothers Healthy Babies of Georgia Doula Access Work Group (D.A.W.G.). She also serves on the community advisory board for Healthy Mothers Healthy Babies of Georgia. Ms. Leverette is also a published writer and frequent guest contributor to online publications that promote Black maternal health equity.
Gabrielle utilizes her extensive managerial background, scribing & implementation of policy, and organizational methodology to support MSM's mission to increase the diversity of the professionals. She is honored to be a part of the PA program at Morehouse School of Medicine.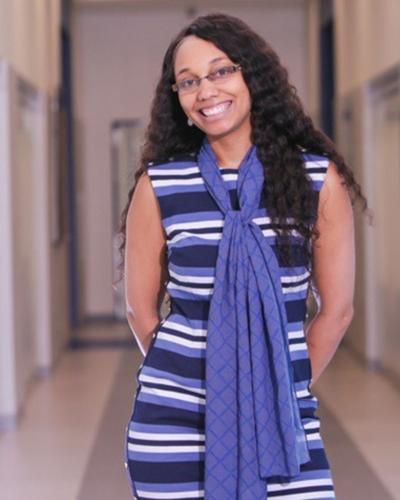 Tyra Willingham, MPH
Program Manager
Tyra Willingham joined Morehouse School of Medicine (MSM) in December 2018. She serves as the Curriculum Manager for the Physician Assistant Studies Program . Tyra received her bachelor's degree in Healthcare Administration from Texas Southern University and a master's in Public Heath from Lamar University. She currently enjoys spending time with her family and exploring innovative ways to live a healthier lifestyle. She has a true passion for helping people and continues to use her skills and experience to make a difference in the community.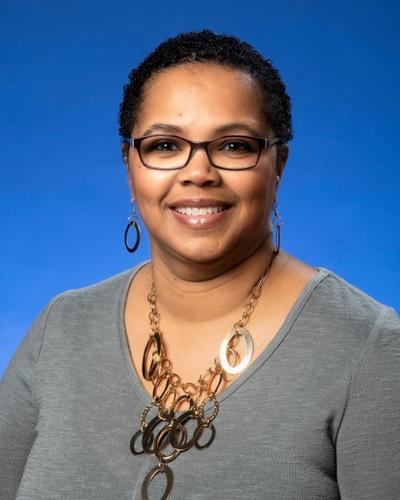 Belinda Richardson, BSBA
Program Coordinator
Belinda Richardson joined Morehouse School of Medicine's Department of Physician Assistant Studies on April 5, 2021, in the role of Administrative Assistant III. She has more than 20 years of experience in the administrative field working within institutions of higher learning. Ms. Richardson is currently working as the Program Coordinator for PA Admissions. In the role of Program Coordinator, she is a key member of the PA Program team and works closely with the Program Manager and assigned faculty. Her scope of duties includes assisting in the preparation of the Accreditation Review Commission on Education for the Physician Assistant (ARC-PA) Accreditation application, providing oversight of operations and services provided by staff, and assisting leadership with strategic planning. She is also responsible for planning, organizing, and managing daily operations; program policy and procedure design and implementation; and associated business functions. Ms. Richardson markets the program and explains program goals and objectives before a governing body. She upholds the highest standards of professional ethics consistent with the MSM Mission.
Ms. Richardson obtained a Bachelor of Science Degree in Business Administration from Frostburg State University located in Western Maryland and actively continues to expand her base of knowledge through professional development opportunities. Although she's a long way from her original home in Upper Marlboro, MD, she has lived and worked in the state of Georgia for many years and considers this home. Belinda gained knowledge of the PA profession by working with an area PA Program before joining Morehouse School of Medicine and has become an essential team member within the Department of Physician Assistant Studies.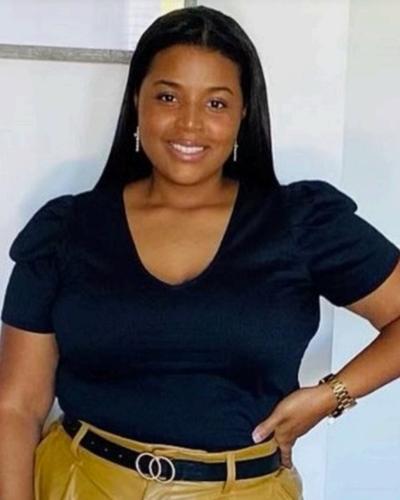 Tiesha Burns, BA
Admissions Coordinator
Tiesha Burns, a native of Daphne, Alabama joined Morehouse School of Medicine in February 2023. She serves as the Admission Coordinator for the Physician Assistant program. With a passion for healthcare and administration, Tiesha attended the University of South Alabama where she attained her B.S. in Healthcare Administration. While attending the University of South Alabama, Burns was inducted into the Abeneefoo Kuo Honor Society, an African American Honor Society that consists of students who have shown outstanding abilities in academics, leadership, and service.

Professionally, Tiesha has worked in healthcare systems for top health care organizations, and she currently resides in Atlanta, Georgia. She enjoys traveling and spending time with her family. Tiesha lives her life according to the words of Nelson Mandela, "The greatest glory in living lies not in never falling, but in rising every time we fall." -Nelson Mandela
Adjunct Faculty
Sabrina Jackson-Botts, PA-C

Charlene Justin, PA-C

Ebony Kerlin, PA-C

Donna Murray, DMSc, PA-C

Daniel Roberson, PA-C

Candace Wooten, PA-C