Community Engagement
Welcome to Morehouse School of Medicine's Physician Assistant Program (MSM PA), where we are doing our part to lead the advancement of health equity. Community engagement at MSM PA Program increases the community's capacity to shape outcomes in concert with advancing the academic goals of the MSM PA Program and the health equity mission of MSM.
Community Engagement at the MSM PA Program is faculty supporting our PA Students in action, engaged in service-learning. Service-learning activities that integrate meaningful community service with instruction and evaluation to enrich the learning experience, teaching social determinants of health through civic participation, and strengthening communities through improved health outcomes.
PA Community Events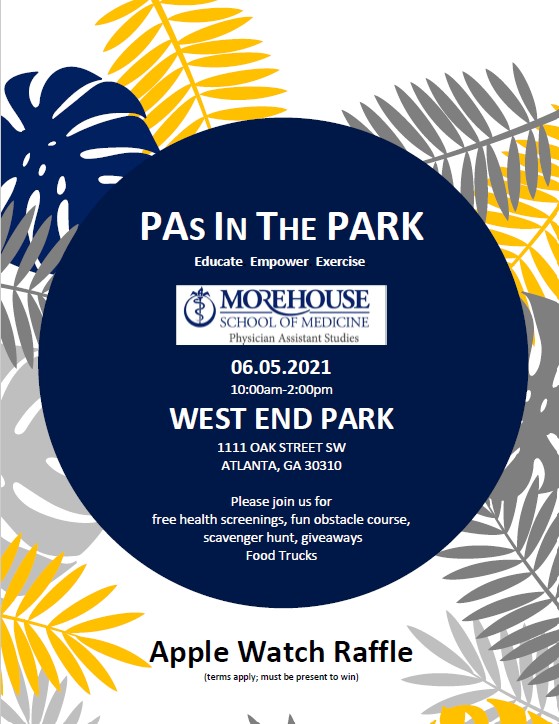 PA Community Stakeholders and Partners
Coming soon.
Photo Gallery
Coming soon.