Graduate Medical Education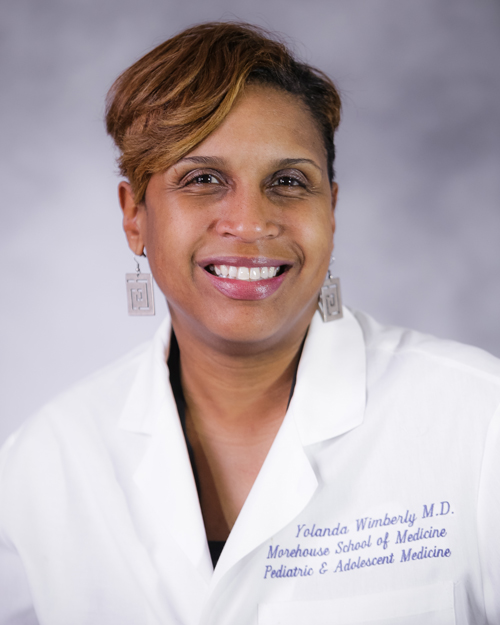 The Graduate Medical Office supports and provides oversight to all of its seven ACGME accredited residency programs. As the Designated Institutional Official, I am committed to ensuring that our residents receive quality educational experiences and the necessary resources to successfully complete residency training.
MSM GME provides a very competitive fringe benefit package to residents including excellent health coverage. Our programs provide vacation and sick leave benefits that are competitive nationally.
I enjoy teaching and interacting with residents and work hard to obtain resident input and feedback on improving our institution and programs. My expectations for MSM GME Residents are to:
Be dedicated and work hard to learn and provide top-quality care to our patients
Contribute to and be part of solutions to improve and innovate our institution
Be an advocate for the community
Please feel free to contact the GME Office with questions or concerns.
Yolanda Wimberly, MD, MSc
Associate Dean of Graduate Medical Education & ACGME Designated Institutional Official
The GME Office is located on the Grady campus at:
22 Piedmont Ave
Piedmont Hall, Suite 125
Atlanta, GA 30303
404-752-1857