OBGYN Residency Program
The Department of Obstetrics and Gynecology at Morehouse School of Medicine is a 4 year fully accredited program that offers exceptional educational opportunities and a wide breadth of clinical experience. Our faculty members are dedicated, enthusiastic, energetic and committed to your education.
Program Overview
Each year we welcome 4 residents who are trained in a full spectrum of women's health issues inclusive of the basics of obstetrics and gynecology (diagnosis of sexually transmitted diseases, pregnancy management, ultrasonography, hormone replacement therapy, etc...). They are exposed to the subspecialties: Gynecologic Oncology, Maternal-Fetal Medicine, Reproductive Endocrinology and Infertility, Family Planning and Female Pelvic Medicine and Reconstructive Surgery. Residents also receive training in advanced laparoscopy and Robotic Surgery.
The OB/GYN Residency Program provides residents with training experience in caring for every aspect of women's health needs. Our residents gain unique perspectives into underserved and minority populations. They learn how to traverse the complex healthcare system and about how it interacts with many of our most marginalized citizens. We hope to bring more of them and their families the benefits of medicine. We are committed to providing excellence to ALL who are in our care.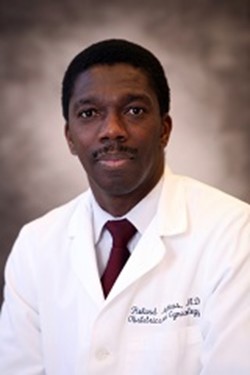 Roland Matthews, M.D.
Professor and Department Chair
Kiwita Phillips, M.D.
Associate Professor and Program Director
Raimot Olanrewaju, M.D.
Assistant Professor and Associate Program Director
---
L
etter from the Directors
Welcome and thank you for your interest in the Obstetrics and Gynecology Residency Program at Morehouse School of Medicine. We are a young but mighty program. Begun in 1997, we welcomed our 20th graduating class in 2020. We have the pleasure of nurturing a diverse group of residents through the critical time that is residency training. We do it steeped in our most important asset – "our family feel." With a close-knit group of faculty and trainees we take them through the rigors required to produce competent, well trained surgeons and women's health advocates. We do this while honoring that balance is required to maintain the enthusiasm and continued interest in this field. We have focused on providing the state of Georgia and the nation with well-trained General Obstetrician Gynecologists but have successfully placed several residents into the fellowship programs of their choosing (click here to view our Alumni page). Our residents have become leaders in their respective communities while maintaining robust clinical anchors. We look forward to meeting you and welcome all questions that you may have.
With Gratitude,
Kiwita Phillips, M.D. and Raimot Olanrewaju, M.D.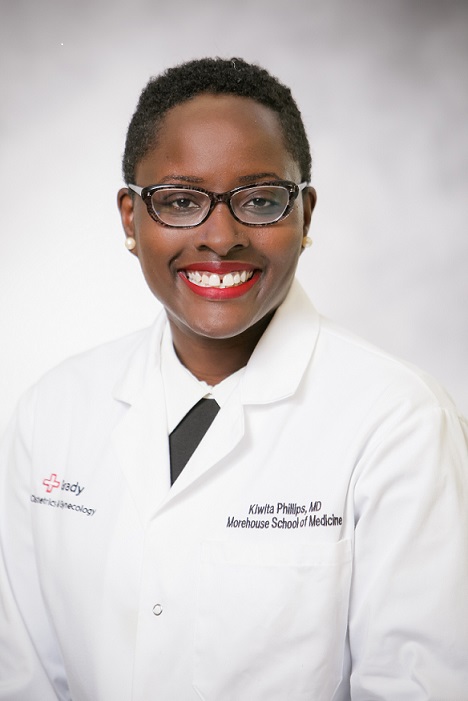 Dr. Phillips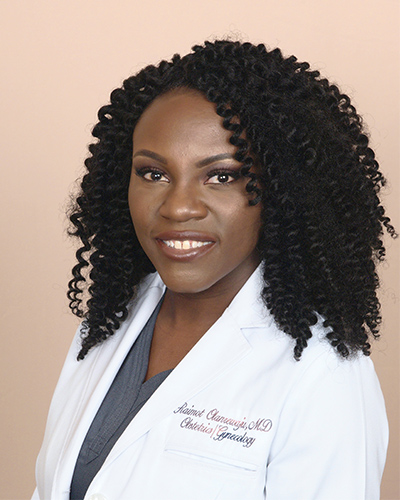 Dr. Olanrewaju