The Office of Educational Affairs (OEA) at Morehouse School of Medicine (MSM) is committed to advancing the institution's educational mission across the continuum of medical education; undergraduate medical education, graduate medical education and continuing medical education.

The Office of Educational Affairs (OEA) is responsible for the medical education program, including curriculum development; evaluation and assessment; centralized management of the curriculum; overseeing and administering educational grants; supporting the teaching faculty through faculty development programs; providing administrative support for education-related faculty committees. As well as facilitating conferences and workshops to support student and faculty development programs.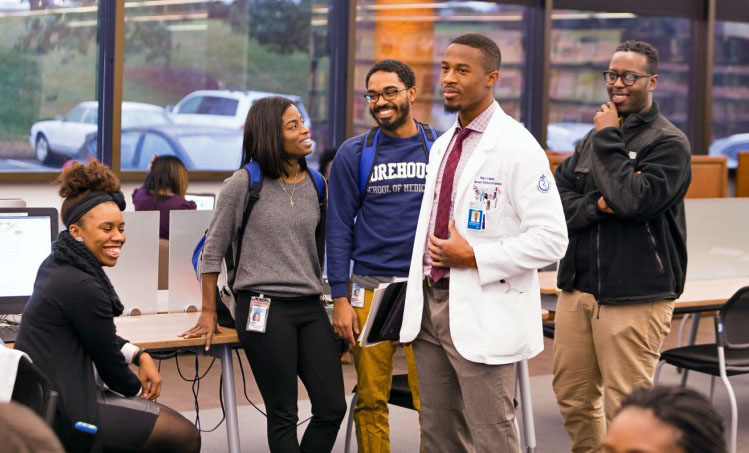 Through our affiliated MSM offices and resources, we foster collegial, collaborative partnerships to enhance and achieve the major institutional goals that serve as the education pillars within the institution-wide strategic plan: Excellence Through Health Equity. We want to ensure that every student has access to the finest facilities, resources, and educational experiences that will significantly impact their learning and will adequately prepare them for excellence within their specialty.
---
Meet Our Staff
---
Location
Morehouse School of Medicine
Hugh Gloster Building, Suite 100
720 Westview Drive SW
Atlanta, GA 30310