Family Medicine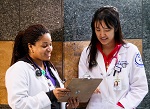 Family Medicine prepares students to provide comprehensive family healthcare. We believe in healthcare that stresses prevention and attention to dignity, mental health, and spiritual health for all.
Chair's Message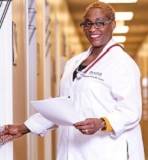 Our goal is to improve the health of the patients we serve, through leadership in the healthcare delivery, education of our students and residents, and clinical research.
MSM employs full- and part-time faculty members, many of whom are internationally recognized in their field.
MSM has affiliation agreements with some of Georgia's most prestigious hospitals and research institutes, essential partners that provide clinical care and training.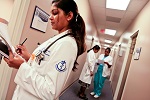 Since its inception in 1981, MSM's Family Medicine Residency continues to provide training in behavioral medicine and family dynamics to foster the residents' awareness of the importance of the family unit in treating the patient.
CHAMPS is a yearlong fellowship for early/mid-career physicians and physician assistants practicing in metropolitan Atlanta and rural Georgia.
Divisions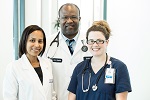 Family Medicine encompasses behavioral medicine, comprehensive family healthcare and alternative medicine.
Medical Student Education goals are designed to prepare culturally sensitive healthcare providers.
For more information regarding the department of family medicine please contact us.