Community Faculty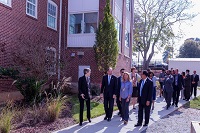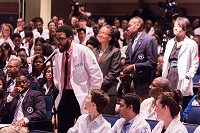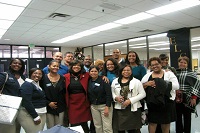 Morehouse School of Medicine (MSM) enjoys a partnership with the community physicians in and around the state of Georgia and across the US. Adjunct faculty teaches MSM medical students and residents across our many disciplines. Adjunct faculty enhances MSM's mission to provide the best to our students, residents and the community at large.
Adjunct members are voting members and are encouraged to attend our quarterly faculty assembly meetings. Members of the MSM adjunct faculty are offered access to the MSM Library (including library searches), invitation to campus events (i.e., lectures and seminars), parking privileges with advanced notice, free email (coming soon), participation in convocation and commencement activities, listing on the MSM Faculty Affairs website with contact information, and are encouraged to collaborate with MSM faculty on scholarly activities.
Series IV Faculty

Volunteer faculty to have paid faculty appointments at other LCME accredited medical schools or regionally accredited university-colleges.



Series V Faculty

Volunteer faculty who do not hold faculty appointments at other institutions, but contribute to MSM in one or more areas of academic endeavor.