MSM S.T.E.A.M. Academy
The Office for Educational Outreach and Health Careers is committed to helping MSM's mission to increase the number of individuals underrepresented in medicine, the health professions, and the scientific workforce by providing pipeline programs designed to enhance educational opportunities in STEAM disciplines.
The Morehouse School of Medicine (MSM)'s Office for Educational Outreach and Health Careers MSM S.T.E.A.M. Academy immerses elementary and middle school students into the exciting world of STEAM* and health professions. A student's interest in science and health careers must begin at the earlier stages of their academic development. In the MSM S.T.E.A.M. program, children will be engaged in activities designed to capture their imaginations and increase their love of STEAM while helping to improve critical thinking/problem-solving skills and creativity. Students are involved in challenging hands-on interactive exercises that are designed to make learning science and math fun! Curricular activities will involve all areas of STEAM, including the arts, in an integrated program of study.
*Science, Technology, Engineering, Arts, and Mathematics
The Academy offers Fall, Spring and Summer programs:
Fall and Spring Programs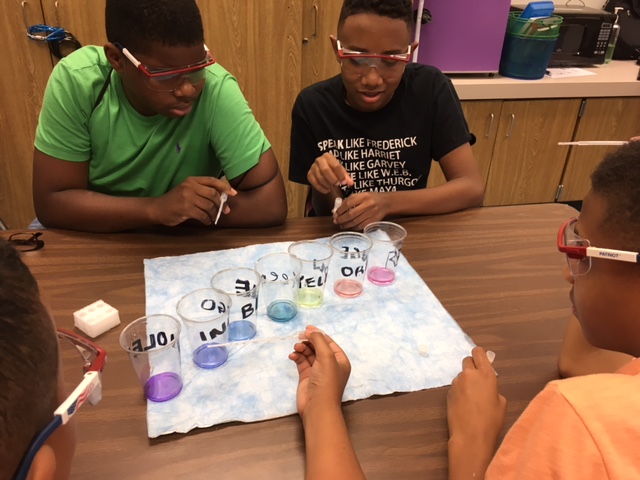 The Fall and Spring programs engages students in grades 4-8. The programs are offered for six Saturdays in the Fall and six Saturdays in the spring from 9 a.m. – noon. Though we still intend to meet the needs of our student learners in an impactful way, we also understand the need to be mindful of COVID-19 safety recommendations such as CDC guidelines for social distancing. As we remain informed on COVID-19 progress and updates we have decided to adjust our curriculum to provide meaningful educational learning experiences in a newly developed virtual setting.
Please bare with us as we continue to find innovative ways to continue to provide these programs in the most precautious way.
Fall Academy 2023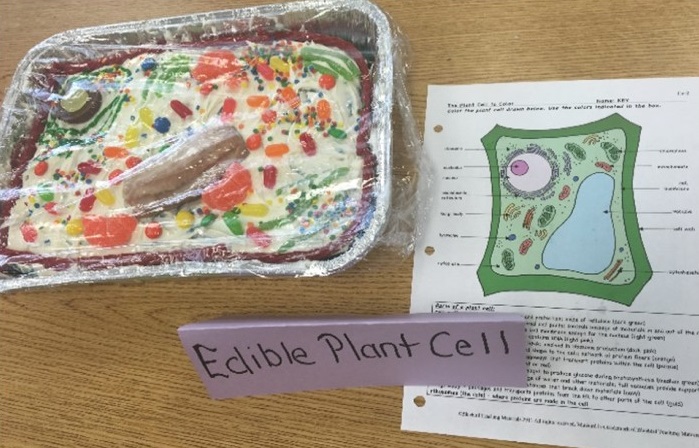 Fall 2023 will target a brand new focus topic based on the current pandemic: COVID-19 also known as the coronavirus. Like the summer program , this programs session will be completely virtual but will still provide online STEM exposures and engaging activities for student participants. The last Saturday will close with a focus of the culmination of these subjects as they relate to the everyday practices in Health careers. Register now to reserve your slot!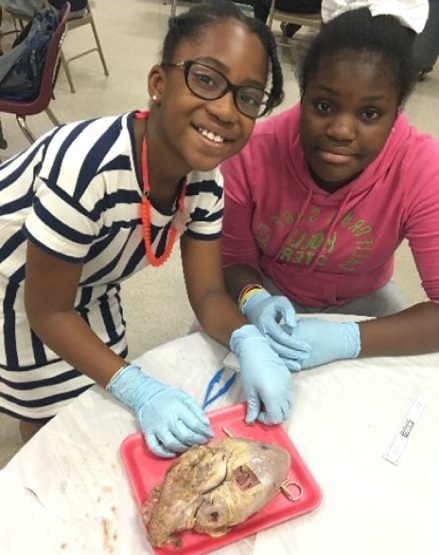 Spring Academy 2024
The Spring STEAM academy will explore a curriculum cultivated by the Smithsonian Science Education Center designed to engage students in phenomenon-based learning through coherent storylines that connect students firsthand to the world around them. It has not yet been determined if these sessions will be presented virtually or in-person however we still plan to continue to provide meaningful exposures coupled with engaging activities for all student participants. The final Saturday of the program will conclude with a culminating presentation of all content material discussed over the 6-week sessions.
Introducing MSM Take Over Week
We are pleased to have been awarded a grant as part of a COVID relief educational fund to supplement costs of proving meaningful virtual resources and core curriculum-based content to the student scholars in attendance.
In partnership with the Nucleus Health Communications organization as well as other online constituents, we are now able to present MSM Take Over week to at least 3 schools in the Metro Atlanta Area. During these traveling weeks key stakeholders such as medical professionals and our Technological experts will engage with students ranging from grades 3-8 to provide career development resources, wellness management, app development programming and more. These exposures will take place during core math and health sciences courses in the school day.
Students will learn about innovative technologies in science and medicine and properties that interrelate STEAM disciplines and the human body! Stay tuned as we link STEAM to medicine, and innovative health professions/STEM careers.
Application Information
Application Opens - Feb. 1 | Application Ends - April 5
Please note: all materials (application and supplemental) must be received by the application closing date by 5 p.m.
The fee for the Fall and the Spring programs is $300 per semester. There will be a 10% discount given to siblings and returning participants. All fees must be paid prior to the start of the program via new online payment option.
Student Criteria
Students are recruited to the program following completion of the fourth grade and may continue through the eighth grade. In order to be considered for participation, all students are evaluated and must complete an application. Evaluations are guided by the following criteri:
Regular school attendance
Aptitude and interest in science
Students must be candidates for promotion
Two recommendation letters, one from a science teacher and one from a school counselor
Students are required to meet or exceed grade level requirements
---
Summer Program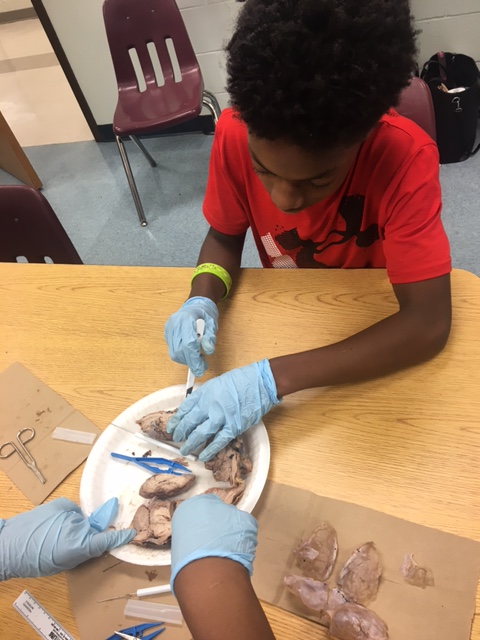 The summer program is an enriching learning experience for students in which the curriculum consists of pre-exposure to rising grade level content based on Georgia Standards of Excellence (GSE). To help meet the extracurricular educational needs of our students, thematic programming ranging from engineering/technology to health and healthy bodies, are also included in participants exploratory studies. Lastly, students are engaged in inquiry–based activities that reinforce the curriculum taught during the program and make the content relevant to everyday life.
The summer program is a four-week program run during the month of June from Monday through Friday. The Summer program is slated virtual with the possibility of one to two in-person touches. Rest assured our virtual programming is geared to be just as engaging and innovative if not more, than it has been in the past.
Outside of our staple GSE standards of instruction, and routine dissections, some other newly implemented curriculum additions are weekly Ted Talks with Health Care Professionals for purposes of career exploration, virtual fieldtrips to science museums all around the world (China, Japan, Germany), and the inclusion of an application development course in which students learn to develop health science affiliated mobile applications. This is just a brief depiction of all we offer during our Summer session. The STEAM academies always culminate with student presentations of science projects developed throughout their participation in the program to students' families, faculty and staff of MSM.
Application Information
Summer Program Dates: June 5 - 30, 2023
Please note: all materials (application and supplemental) must be received by the application closing date by 5 pm.
The fee for the summer program is $800 and is due after acceptance into the program, but no later than 2 weeks prior to the start of the program.
ALL PAYMENTS WILL BE MADE ONLINE MOVING FORWARD.
Student Criteria
To be considered for participation in the MSM S.T.E.A.M. Academy program, all students must complete an application. Students are evaluated on criteria described for the fall and spring programs.
Contact Us
Jacqueline Thrash, Program Manager
Office for Educational Outreach and Health Careers
Morehouse School of Medicine
720 Westview Dr., SW Atlanta, GA 30310
Office: (404)-752-1847
Email: jthrash@msm.edu

Jaylen Ford-Benjamin, Program Coordinator
Office for Educational Outreach and Health Careers
Morehouse School of Medicine
720 Westview Dr., SW Atlanta, GA 30310
Office: (404)-756-1843
Email: jfordbenjamin@msm.edu
Quick Links