Atlanta Sickle Cell Summer Research Training Program
As of July 2018, this program is no longer offered.
The Atlanta Sickle Cell Summer Research Program, was sponsored in 2014 - 2018 by the Excellence in Hemoglobinopathies Research Award from the National Heart, Lung and Blood Institute (NHLBI) of the National Institutes of Health (NIH), and conducted in collaboration with Morehouse School of Medicine (MSM), as an outstanding science training opportunity for high school students. The program was designed to involve young people from groups under-represented in health professions and biomedical sciences in cutting-edge scientific research conducted in an academic medical center and to cultivate a continued interest in research related to sickle cell disease.
Program Details

This seven-week program offered a chance to learn, explore, and gain hands-on experience in a medical center research laboratory environment for up to four students each summer. Each student was assigned to a faculty mentor and worked in his or her laboratory. Faculty mentors had active sickle cell research labs and were located at Emory University, MSM and Georgia Institute of Technology. Students were assigned mini-research projects or work with laboratory staff on ongoing research. Those students who completed sufficient research in one or more summers were encouraged to present at local or national scientific meetings and could contribute to papers published in peer-reviewed scientific journals. Fellowships began with an orientation in early June and lasted for seven weeks. At the end of the program, students gave an oral presentation of their research projects.
Contact
Beatrice E. Gee, M.D.
Professor of Pediatrics
Morehouse School of Medicine
720 Westview Drive SW
Atlanta, GA 30310
Phone: 404-756-1335
Fax: 404-756-1357
Email: bgee@msm.edu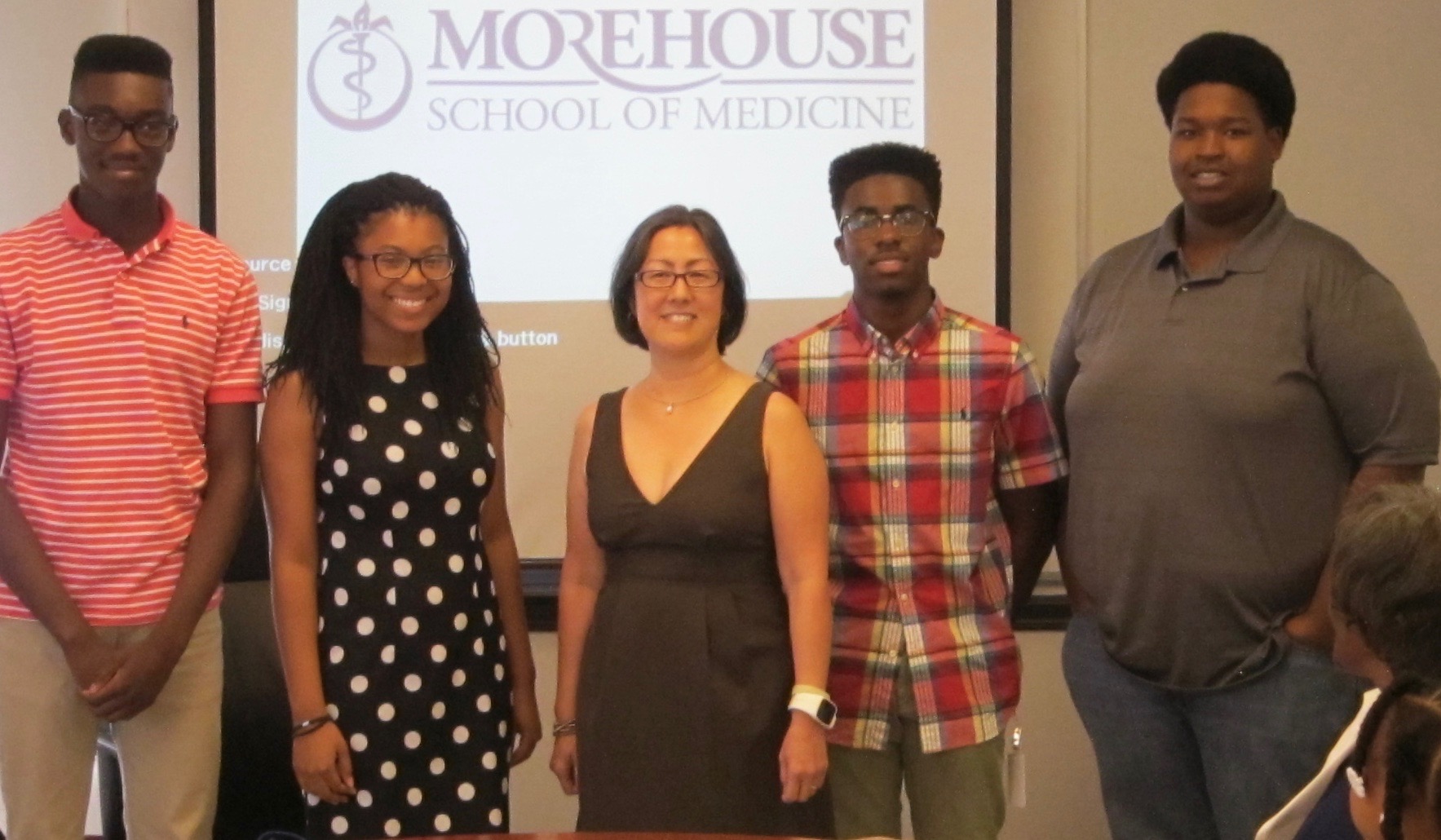 2016 Scholars