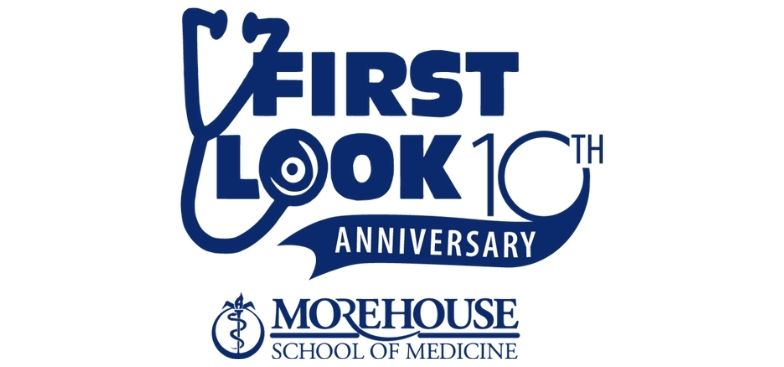 SAVE THE DATE
11th Annual First Look Event
Saturday, September 24, 2022
Registration is NOW CLOSED

If you're a pre-medical undergraduate or post-baccalaureate student with interests in health profession careers, here's your opportunity to receive a First Look experience and insight into the field of healthcare.
Presented by the Morehouse School of Medicine's Office for Educational Outreach and Health Careers, First Look is a day dedicated to exploring the exciting world of health careers. You'll hear from MSM medical students, faculty and alumni along with admissions staff and invited guests. Through a series of interactive and informative workshops, you'll find out how to prepare for the MCAT, apply for med school, gain insights into the interview skills you'll need, visit anatomy and clinical skills labs, and even learn how to suture. Plus you'll hear what it's really like to be a practicing physician.
Workshop Sessions

Medical School Admissions Process
Gap Year Decisions
Navigating the MCAT
Women in Medicine
URiM Men in White Coats
Ethical Dilemmas
Interviewing Skills
MSM Student & Physician Panels
Pathway to Medicine
Suture Clinic

Click Below to Register!


View as a Larger PDF
Contact Information
For questions regarding information for First Look, please contact us at msmfirstlook@gmail.com or msmsprogram@msm.edu.
For any additional questions or information, please contact Dr. Rita Finley (404-752-1614) or Dr. Jaleesa Garth (404-752-1118).