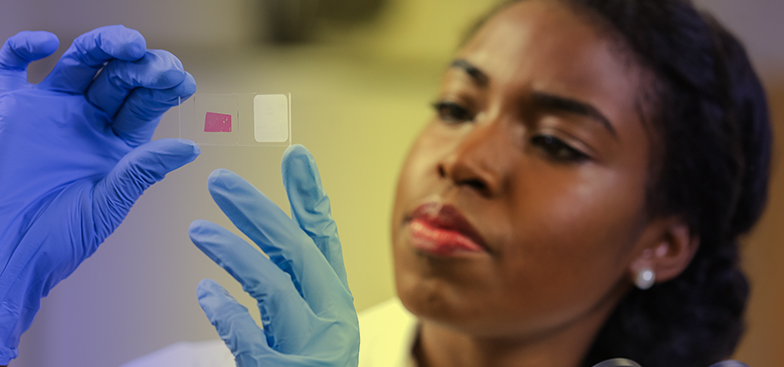 2022 Medical Student Summer Research
& Public Health Experience
WHO: MOREOUSE SCHOOL OF MEDICINE STUDENTS
The Medical Student Summer Research & Public Health Experience at Morehouse School of Medicine offers medical students the opportunity to participate in biomedical research and public health experiences through summer employment. The summer experience is composed of four different cohorts:
Summer Scholars in the Community (SSiC) Program
Summer Research Experience Medical Students
Morehouse School of Medicine, Tuskegee University, and University of Alabama at Birmingham Partnership Summer Cancer Research Education Program (SCREPS)
Student Trauma and Resuscitation (STaR) Research Program
WHEN: SUMMER 2022
An 8-week commitment is required of all participants. The mandatory summer experience activities are below. However, each cohort may have additional mandatory activities that students must attend.
Program Orientation: May 31- June 1, 2022, from 8:30am – 5:00pm
Career Seminar: July 08, 2022, from 12:30pm – 1:30pm
Culminating Event/Presentation Day: July 27, 2022, from 8:30am – 3:00pm
WHERE: MOREHOUSE SCHOOL OF MEDICINE - ATLANTA, GA
All students are required to keep in contact with their assigned mentors' during the 8-week period.
Program Description
The Medical Student Summer Research & Public Health Experience is designed to increase the interest and support the development and preparation of MSM students for careers in academic medicine and public health through a focused summer experience. The strength of this summer experience is that it will afford MSM medical students the opportunity to engage in translational research and public health experience. A two-day orientation will address topics such as, Research Using Animal Models, Research Using Human Subjects, Developing the Basic Components of a Research Grant, Lab Safety and Etiquette, and Research Basics. At the culmination of the 8-week experience, all students are required to do a poster presentation summarizing their summer experience. Students will receive a stipend for their participation in the program. The Medical Student Summer Research & Public Health Experience is supported by the Health Careers Opportunity Program (HCOP), the U54 Comprehensive Cancer Program, the Public Health & Preventive Medicine Residency Program and the Office of the Executive Vice Dean.
Program Goal
The goal of the program is to provide medical students an opportunity to develop their biomedical, public health and clinical research skills. This goal will be accomplished by students working on a research project with a selected mentor and by encouraging students to consider the field of academic medicine and/or public health as a possible career choice.
Program Objectives
The program will:
Provide a hands-on research experience for medical students
Provide assistance to mentors in carrying out innovative research ideas and projects
The program participants will:
Design a research plan in conjunction with a research mentor
Conduct research under the instruction of a research mentor
Prepare a written report summarizing the summer research project
Prepare and present a formal poster presentation summarizing the project
Program Evaluation
Students and mentors will work together to establish a work plan for the student project. Mentors will provide feedback on student performance throughout the program. Upon completion of the program, students will be asked to evaluate their mentor, and the effectiveness of their work plan.
Furthermore, upon completion of the program, each participant and mentor will be asked to complete a program evaluation form addressing the strengths and weaknesses of the program. Evaluations are summarized to identify program areas needing change or enhancement and then reviewed by program administrators.
Applications are due by Friday, April 1, 2022.
For additional information, please contact Tawain Kelly at evd@msm.edu |(404) 756-5212