Graduate Education in Public Health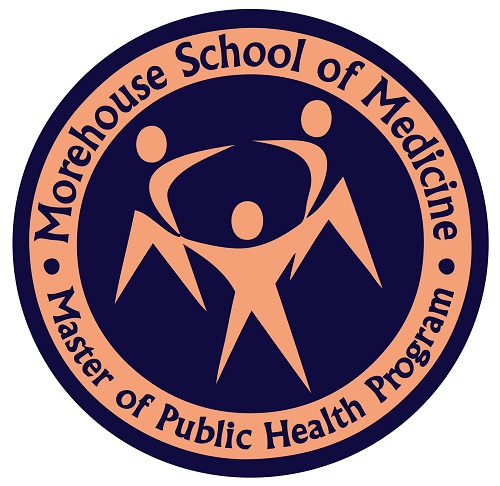 Acceptance to the Master of Public Health program is based on the applicant's profile. This profile includes: academic qualifications, work experiences, community or volunteer service, career goals, and the relative strength of each applicant compared to the current pool of applicants.
After all application materials have been received, the completed application is reviewed and selected candidates are invited for an interview. An application will not be considered until all materials (including test scores) have been received. The applicant will be interviewed by two MPH faculty members, given a writing topic (related to public health), a tour of the campus, a visit with MSM's financial services, and an overview of the MPH program. The MPH Admissions Committee makes the final selection and notifies accepted applicants.
All applications, transcripts, test scores and letters of reference are housed in the MSM Office of Admissions. Additional information about application materials and the admissions process may be obtained by calling the Office of Admissions and Student Affairs at (404) 752-1650. Learn more about our graduate education in Public Health program.
---
Master of Public Health Degree
Admissions Requirements
The following information must be submitted in addition to the online application:
Completion of a bachelor's degree, or equivalent, from a U.S. school accredited by a regional accrediting organization recognized by the Council for Higher Education Accreditation (CHEA) or the U.S. Department of Education, or from an appropriately accredited non- U.S. institution is required. Applicants who have completed coursework at, or hold a bachelor's or advanced degree from an institution of higher learning outside the United States must have their transcript(s) certified for equivalency to U.S. degrees or coursework by a credential evaluation service that is a member of the National Association of Credential Evaluation Services (NACES). Applicants who have completed coursework at, or hold degrees from, a postsecondary institution in Australia, Canada (except Quebec), New Zealand, or the United Kingdom will normally not need to have their academic transcripts evaluated and certified for equivalency.
Official transcripts from your degree granting undergraduate and graduate institutions.

Unofficial transcripts can be uploaded to your application for interview consideration.

Official Graduate Record Examination (GRE) scores (from within the past five [5] years)

GRE optional for Fall 2023 admissions.

Three recommenders (electronic links will be sent once recommenders' information is included on your application).
Important Dates / Fees
Application Opens - Sept. 1
Application Deadline- June 1
GRE Test Scores (optional)- June1
Supplemental Information Deadline - June1
Application Fee - $50
---
International Applicants
Additional Requirements
Test of English as a Foreign Language (TOEFL) for foreign students whose first language is not English. A passing score on the ECFMG English test is acceptable for foreign medical graduates.
Applicants with a terminal professional degree are exempt from test scores with an active professional license in their field. Applicants who do not possess an active professional license in their field must submit their doctoral transcripts.
Applicants must submit completed application in order to be considered for a personal interview. Completed applications consist of the: application form, $50.00 non-refundable application fee, photograph, official transcripts, official test score reports, personal narrative statement, and reference letters. International applicants are required to submit TOEFL/ECFMG English test scores and a Silny or WES evaluation of foreign academic credentials.
---
MPH/Preventive Medicine Residents
Admissions Requirements
Complete at least one year of supervised clinical training in a primary care specialty that is accredited by the Accreditation Council for Graduate Medical Education (ACGME).
Pass Steps 1, 2 and 3 of the United States Medical Licensing Exam (USMLE).
Meet eligibility for an un-restricted Georgia medical license. (For more information, call the Georgia Board of Medical Examiners at (404) 656-3913.
All applicants without an M.P.H. degree should submit an MPH online application. In addition to the application, the following must also be submitted:
Official transcripts from all undergraduate and graduate institutions.
Personal narrative statement (two to three pages) answering specific questions.
Three letters of reference. Click here for reference form.
Documentation of at least one completed year of supervised clinical training in a primary care specialty that is accredited by ACGME.
Scores from USMLE.
An unrestricted Georgia medical license.
MPH/PM applicants are exempt from GRE test scores with proof of a license to practice medicine. Application fees for MPH/PM applicants will be waived. Acceptance to the residency program is contingent upon admission to the MPH program.
Important Dates / Fees

Application Opens - Sept. 1
Application Deadline - March 1
GRE Test Scores/Supplemental Information Deadline - April 1
Application Fee - Waived
---
Contact Us
Office of Admissions and Student Affairs
Master of Public Health Program
Morehouse School of Medicine
720 Westview Drive SW
Atlanta, GA 30310-1495
Phone: (404) 752-1650
Fax: (404) 752-1824