REGISTRATION IS NOW OPEN
6th Annual First Look: Health T.E.A.M
Saturday, February 13, 2021 9:00a.m. - 1:00p.m. Virtual Zoom Conference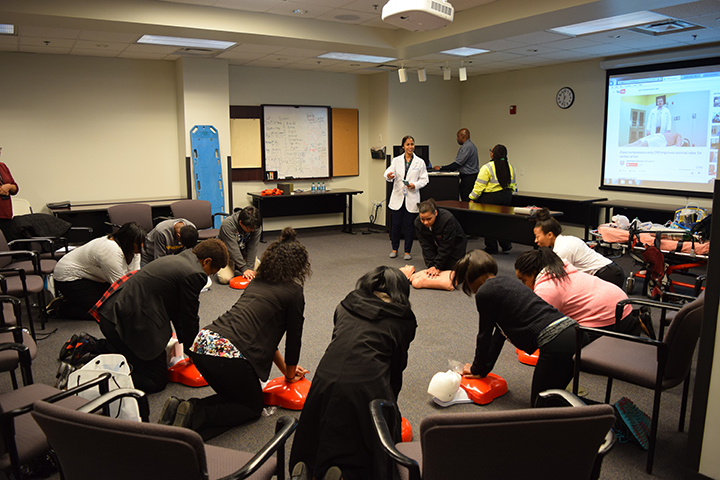 Have you considered serving your community as a Health Professional (Physician, Dentist, Nurse, Physical Therapist), Biomedical Scientist, or Public Health Researcher, but don't know the paths to take to get there?
First Look Health T.E.A.M. (Teaching Education and Mentoring) is a day dedicated to exploring the exciting world of health careers. Participants will receive a "First Look" at the journey to careers in the health professions with hands-on experiences and informative workshops led by MSM students, residents, and faculty. During the event our participants participate in the following events while receiving first hand information on a wide range of health profession careers.
Sessions will include:
Anatomy Lab
College Preparation
Resume Writing
Clinical Skills
Ethical Dilemmas
Interviewing Skills
Physician Panel
Suturing Clinic
Possible Professions:
Physician (MD/DO)
Dentist
EMT & Paramedic
Medical Assistant
Nurse (LPN/RN/LNP/DNP)
Physician Assistant
Pharmacy Technician
Public/Community Health
Respiratory Therapist
The 6th Annual First Look Health T.E.A.M. event for high school students will take place on Saturday, February 13, 2021. Registration is free, but required for participation and spaces are limited! For further information, please contact Nakisha Green.
Contact
Rita Finley, Ph.D.
Assistant Dean, Office of Educational Outreach and Health Careers
(404) 752-1614
Jaleesa Garth, Ph.D.
Program Manager, MSMS
(404) 752-1118
Nakisha Green
Administrative Assistant III
(404) 752-1590
For more information contact: Nakisha Green at ngreen@msm.edu or call 404-752-1590.