Community Health Worker Training Program for High School Students & Young Adults
CHW program goes online
Like what you see but aren't close to metro Atlanta? Then this is for you! Due to high demand and great outcomes, we are expanding the program to an online format designed to meet the needs of students and communities who desire community health worker training opportunities but who also require freedom from the constraints of time and location. Learn more about how to bring this program to your school or organization.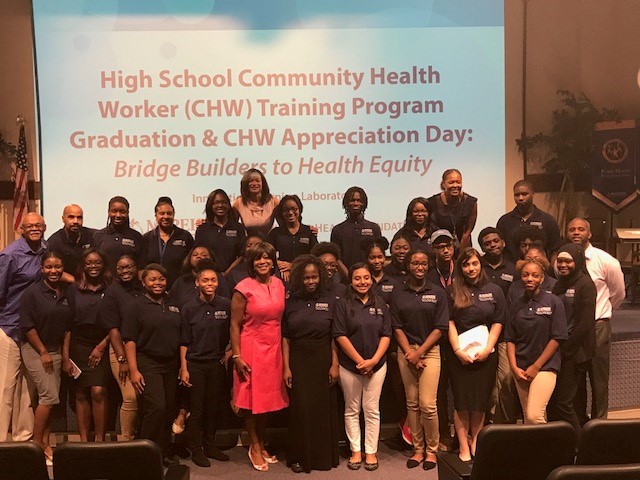 The High School & Young Adults Community Health Worker training program is a year long training program that seeks to increase the number of trained HSYACHWs to engage family, peers and community in strategies for better health and wellness.
Objectives of the HSYACHW training program are to:
Increase the number of trained student community health workers to assist with community health programs in underserved communities.
Provide a health careers pipeline program and mentorship for underserved students.
Support and promote the community health worker field.
Promote health education and health literacy in schools and community.
Assist trained HSYACHWs with the design and implementation of school-based and community-based health initiatives.
Provide health monitoring and health literacy activities to students' family members and community members.
The MSM HSYACHW program consists of 161 hours: 2.5 weeks (91 hours) of classroom instruction with core competencies/skills, followed by 2 weeks (70 hours) of field instruction (summer intensive) and additional hours of continuing education (school year). The summer intensive training is held every weekday from 8:30 a.m. to 4:30 p.m. during July and early August. During the school year (August–May), students meet monthly to receive educational booster sessions, discuss family/community monitoring activities, and work on the implementation of their community project.
Eligibility
Rising 10th-12th grade students and recent graduates of all metro Atlanta-area high schools. (If you are not sure your school is located in an underserved community, please contact us).
The program includes: instruction and materials, classroom and field training, continuing education (monthly), 3 CHW textbooks, info binder, access to learning management system (Canvas), equipment, a computer/tablet, blood pressure monitoring equipment, a portable scale, two polo shirts, book bag, Marta cards (transportation), training stipend, CPR certification, competency exam, job training and placement assistance (for HS graduates), on-going community/school projects, and a CHW training completion certificate.
Program Highlights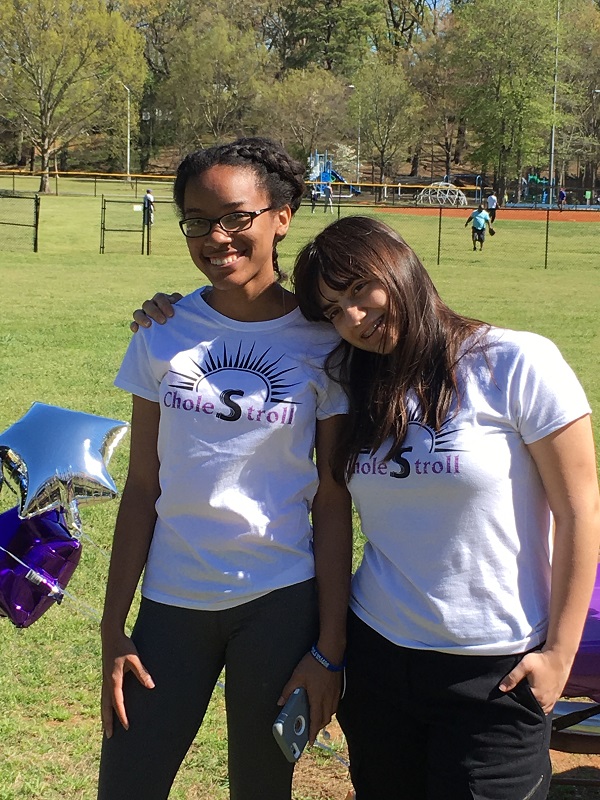 Student-Led Community Health Projects
During the summer training, students work in groups to brainstorm and develop a community and/or school-based health project to be implemented during the school year in conjunction with local community-based organizations and school partners.

Students are supported through the project implementation and are assisted with report writing. The student community projects are implemented with kick-offs scheduled for the late winter/early spring (Feb-April).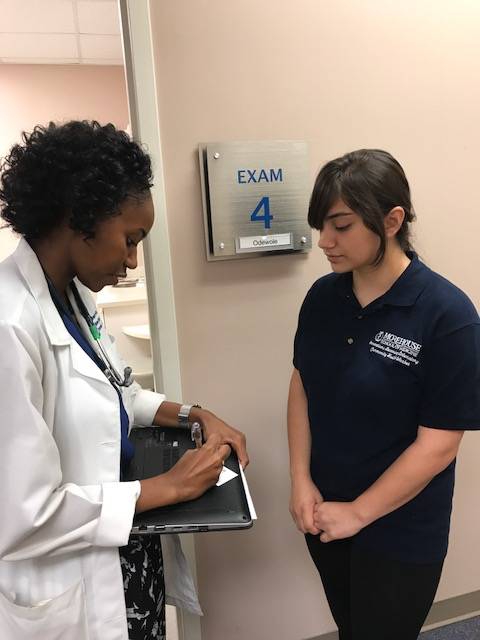 Shadowing Experiences
Students spend full days shadowing in a variety of settings including: a community clinic, a community garden, a mental health counseling center, community conservation corps locations, a food bank and a homeless shelter. Students complete a week-long shadowing experience with community health organizations. Students gain first-hand exposure to community social determinants affecting health.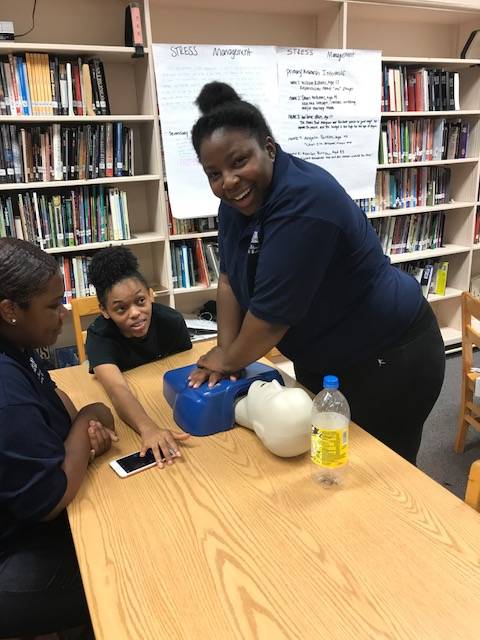 Family & Community Monitoring
Each trained student visits five family/community members monthly. Using the equipment provided, students conduct monitoring, measuring, connecting, encouraging, problem solving and reporting activities. Students learn skills including: motivational interviewing, taking and understanding vital signs, data analytics and population health, data management skills, case management skills, and compliance.


Be sure to check out our Innovation Learning Laboratory for Population Health
Applications
Applications are due March 31!
---
Contact Us
For more information, contact:
Christopher Ervin, MD
Program Manager
Innovation Learning Laboratory for Population Health
Morehouse School of Medicine
404.756.1209
hschwprogram@msm.edu