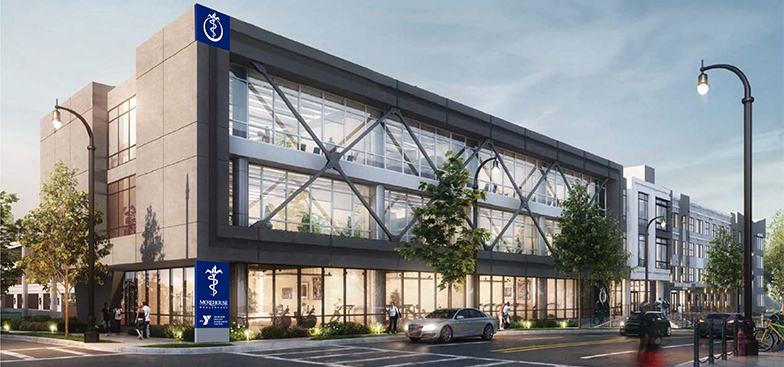 Clark Atlanta University COVID-19 Protocol
Isolation in Place
If you tested positive (regardless of your vaccination status) for the presence of COVID-19, you are required to undergo the isolation protocol for a minimum of five (5) days. During this time, you will cease all in-person activities, and will remain isolated in your permanent on-campus room assignment until the completion of the isolation term.
Testing
If you are fever-free and any symptoms have improved, you will be administered a Rapid test on day six (6). If the Rapid test results are negative, you will receive clearance to return to campus activities. If Rapid test results are positive, you must isolate until Rapid test results are negative (if results are positive for 10 days or more, a telehealth visit with provider must be scheduled).
Community Restroom
If you reside within a communal facility, it is being requested that you utilize the restroom facilities during off-peak times, when possible; this includes utilizing the showers. Mask-wearing is required at all times.
Dining
You will be permitted to access the Dining Hall to retrieve to-go meals ONLY. Mask-wearing is required at all times.
Special Instructions
You can expect to receive phone calls from the AUCC medical professionals for health check-ups. It is REQUIRED that you answer these phone calls. Please contact your family/next-of-kin to inform them of your health diagnosis.
CAU COVID-19 Flow: Non-Clinic
Students should self-report positive COVID-19 test results on AUCC SHWC COVID-19 Self-Report form.
After reporting, students are required to submit a photocopy of the positive result with their 900 number and date written on the test card to btalbott@msm.edu
Students must report positive results to the self-reporting tool and email a photocopy of their result and 900# to receive a medical excuse.
Question #1 will ask students to agree to email photocopy of positive results and to list 900# on the test card.
Negative results are not required to email a picture or 900#
All self-reported positive results will be shared with Dean Ernita Hemmitt, Associate Dean of Students, Wellness Outreach as they are received; at that time Dean Hemmitt will forward a notification email of your absence will be sent to your professors of record and a copy will be sent to you, the student.
Medical excuses per the student being cleared to return to class will come from AUCC SHWC, a copy will be emailed to the student and Dean Ernita Hemmitt; upon being cleared Dean Hemmitt will forward to your professors an official CAU excused absence email with the specific dates that are to be excused.
To be considered to receive an Official University Excused absence for a positive COVID-19 diagnosis student must have an active COVID case that has been self-reported during the time of experiencing symptoms. A student cannot report a COVID case experienced early in the semester, thus request an excuse well after you have recuperated at the end of the semester.
The self-report form asks students if they want to schedule a telehealth visit with a provider.

If yes, SHWC will contact students to schedule telehealth visit with a provider. (Telehealth visit is not required)

Test kits and care packages are available for students to pick up Monday-Friday 9am-3pm from health services (adjacent to Suites and across from the CAU football stadium).