campus portal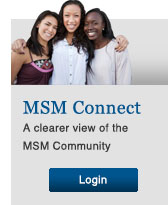 Meet the SHWC Staff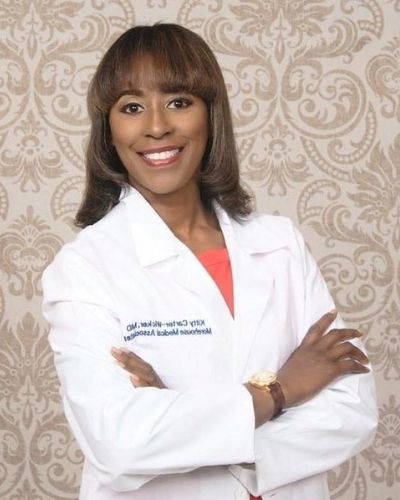 Kitty Carter-Wicker, MD
Director, Student Health & Wellness Center
Kitty Carter-Wicker MD, affectionately known as Dr. Kitty, was born and raised in Southwest Atlanta. Dr. Carter-Wicker received a Bachelor of Science degree in biology from the University of Georgia (UGA) in 1984. She received her MD degree from Morehouse School of Medicine (MSM) in 1992. After completing a residency in family medicine at MSM, she joined the Maternal Child Health (MCH) team at MSM. During her tenure at MSM, she has served as the Family Medicine clerkship director, Medical Director of the Clinical Skills Center and Co-PI on several training grants. For 19 years, she trained medical students in adolescent health at the Fulton County teen clinic. Dr. Carter-Wicker was inducted into AΩA April 2022.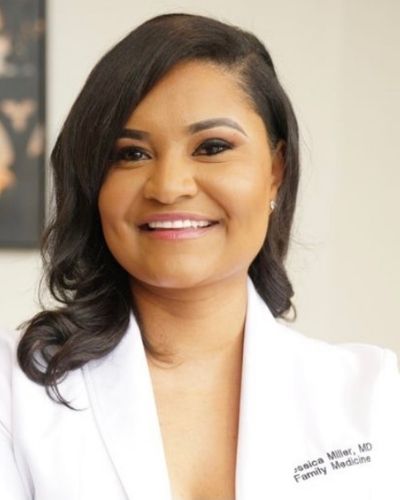 Jessica Miller, MD
Student Health Physician
Dr. Jessica Miller is a board-certified Family Medicine physician. She is a native of Baton Rouge, Louisiana. She attended Southern University and A&M College for undergraduate studies and received her Doctor of Medicine from Meharry Medical College. Dr. Miller completed her Family Medicine residency at Louisiana State University Health Sciences Center in New Orleans, LA. When not working, she enjoys traveling and spending time with her family and friends.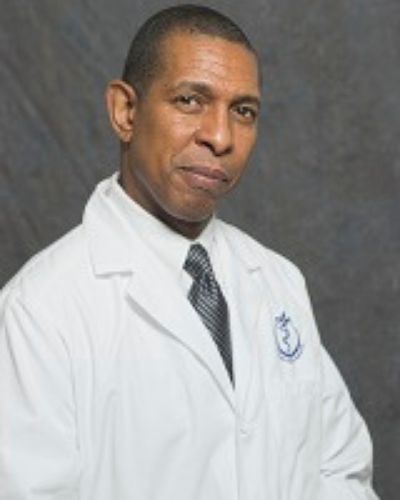 Lawrence Powell, MD
Assistant Professor, Family Medicine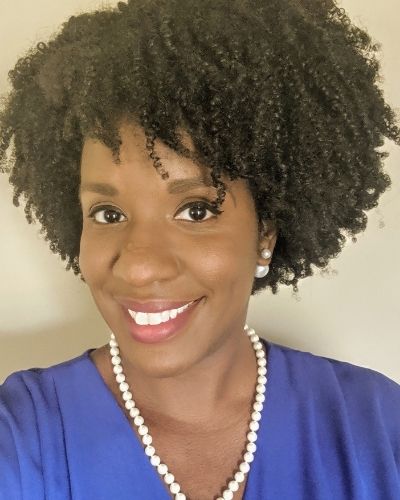 Nina Joy Mena, MD
Assistant Clinical Professor of Psychiatry
Nina Joy Mena, MD was born and raised in Detroit, MI. She went to the University of Michigan for her undergraduate studies where she majored in Psychology. She attended Michigan State University College of Human Medicine and graduated in 2013 with her Medical Degree. She received her Residency Training in Psychiatry from the University of Cincinnati Medical Center and Fellowship Training in Child & Adolescent Psychiatry from Emory University School of Medicine. Dr. Mena currently works for Morehouse School of Medicine as assistant clinical professor of Psychiatry and works at CHRIS 180, community mental health agency. Dr. Mena is very passionate about community mental health, serving the underserved, and global health.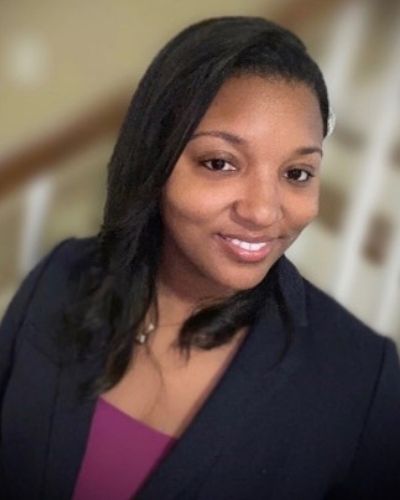 Kara Garretson, MPH
Infection Control Response Senior Epidemiologist
Kara Garretson is a strategic public health epidemiologist with more than 13 years' experience in epidemiological investigations, research and evaluation, project management, and strategic planning. Currently, Kara serves as the Infectious Control Response Sr. Epidemiologist for Morehouse Healthcare (MHC) and the Atlanta University Center Consortium (AUCC). In this role, she is charged with executing all infection control prevention initiatives.
In addition, she serves as the AUCC community health specialist and is tasked with investigating patterns of SARS-CoV-2 and disseminating those findings to design and implement campus-wide programs and policies to help reduce the risk of occurrence.
Prior to joining to MHC, Kara served in various leadership roles within state and local governmental institutions where she utilized her expertise to implement successful prevention programs in the areas of chronic disease, environment health, and infectious disease.
Kara is an adaptive leader who is passionate about addressing social determinates of health to achieve health equity for all.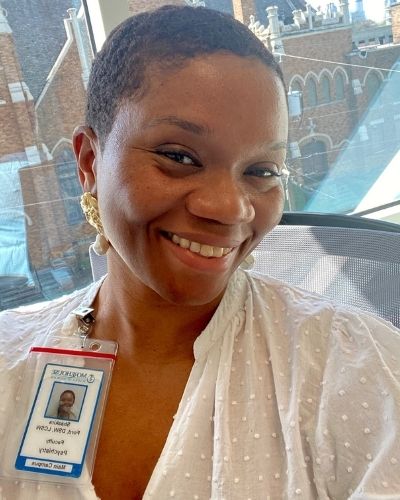 Shaakira Ford, DSW
Assistant Professor, Psychiatry & Behavioral Sciences
Dr. Shaakira Ford is an Assistant Professor in the Psychiatry and Behavioral Sciences Department of Morehouse School of Medicine. She received her bachelor's in social sciences from University of Alabama-Birmingham, Master's in Clinical Social Work from Loyola University Chicago, and a doctorate in social work from Aurora University. Dr. Ford is a licensed clinical social worker with over 15 years of clinical practice and supervision utilizing diverse modalities. Dr. Ford has been an educator for over a decade, as a lecturer in higher education. Dr. Ford presently serves as the Education Committee Chair for the Association of Black Social Workers-Atlanta Chapter and is both the Co-Chair of the Diversity Committee and recent Vice President elect for the Georgia Society of Clinical Social Work. She is dedicated to education and wellness for all communities.
Rebecca Creel, MD
Assistant Professor, Department of Psychiatry and Behavioral Sciences
Let's welcome Dr. Creel who is joining the faculty at Morehouse School of Medicine and will start on September 20,2021. Her clinical assignments will include Adult Outpatient Psychiatry at Grady, 10 Park Place and Morehouse School of Medicine's Student Health and Wellness Center, Lee Street campus. Additionally, due to Dr. Creel's experience in with working with psy/ob patients, she will also serve as the Attending Physician for this service at Grady which is a site for our PGY 2 residents.
Dr. Creel obtained her M.D. degree from Marshall University Joan C. Edwards School of Medicine in West Virginia in 2017 and recently completed her psychiatry residency training at the University of Florida College of Medicine, where she served as chief resident. Dr. Creel has received several rewards for community service, leadership and is a member of the Gold Humanism Honor Society. Dr. Creel's strong interest in community psychiatry and street medicine will be an asset to the patient population that we serve at Grady. Dr. Creel will have several teaching assignments with students, residents and other learners as a member of the faculty.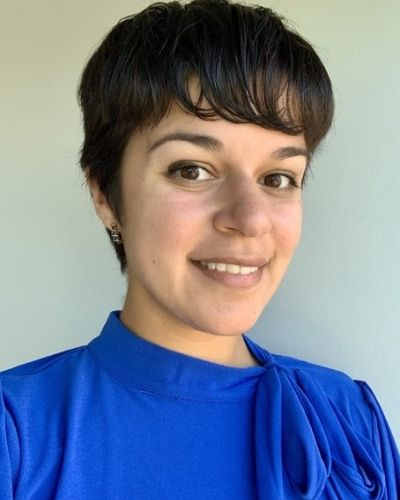 Kristy McDonald
Nurse Practitioner, Student Health & Wellness Center
Kristy McDonald is a board-certified family nurse practitioner. Kristy McDonald joined the team in the Student Health and Wellness Center in November 2021. She earned her Bachelor of Science in Nursing from Illinois Wesleyan University in 2013. Before becoming a nurse practitioner, she worked as a registered nurse for seven years. She spent time working in the cardiac ICU, cardiac catheterization lab and interventional radiology. She then earned her Master of Science in Nursing from Loyola University Chicago in 2019. Kristy McDonald then worked as a nurse practitioner in a retail health setting at CVS Minute Clinic. She is passionate about empowering young adults to achieve their optimum level of wellness through healthy lifestyle choices and education.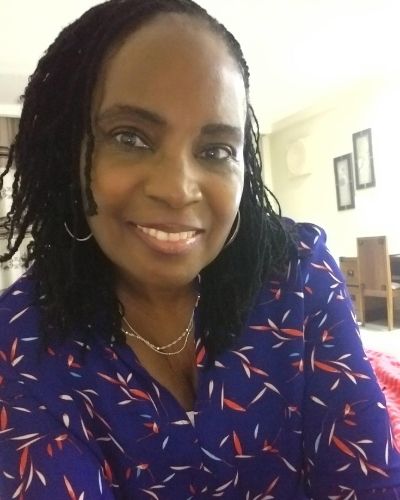 Adrienne White
Nurse Practitioner, Student Health & Wellness Center
Adrienne White originally hails from Chicago but considers herself a resident of the world. She has lived, worked, and traveled in the midwestern United States and in East and West Africa, working with global health organizations or volunteering with government organizations, like the U.S. Peace Corps. Adrienne got her bachelor's degree in nursing from Northwestern University in Evanston Illinois, master's in nursing from the University of Wisconsin-Madison and went on to complete a graduate certificate in global health, also at UW-Madison. She spent most of her nursing career working as a nurse practitioner in college health at the University of Wisconsin-Madison. Adrienne believes strongly that university students should have access to the highest quality healthcare while completing their studies as it is widely recognized that optimal physical and mental health impact positively on academic success. She is excited and proud to have an opportunity to work within the Atlanta University Colleges Consortium, as the parent of a Morehouse College alum.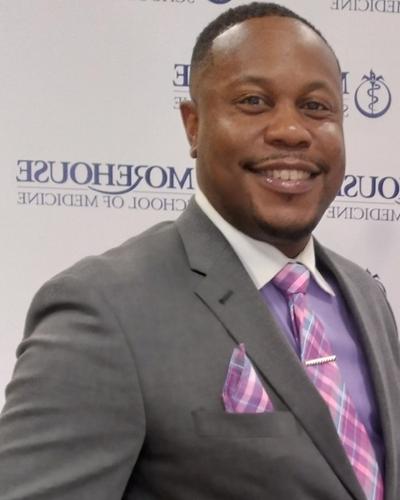 Fredrick B. Clark
Coordinator, Student Health & Wellness Center
As a native of Atlanta, GA, Fredrick completed his studies at The University of Tennessee, Knoxville (UT), where he majored in Political Science/Public Policy and minored in Education with a focus in Public Health. He comes to Morehouse School of Medicine with more than 12 years of experience (in and out of the secondary education classroom) with respect to the Infectious Disease Epidemic, Formal Healthcare Practices, and Clinical Research.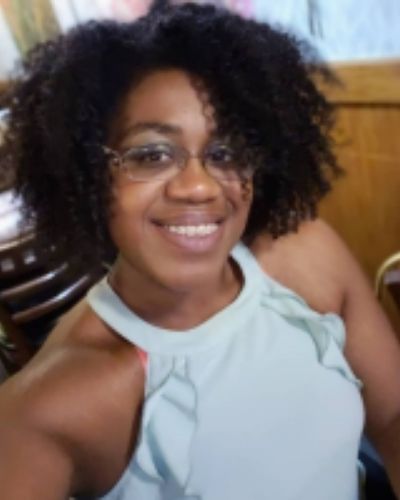 Dorothy Gabriel, MBA
Administrative Assistant, Student Health & Wellness Center
Dorothy Gabriel joined the staff at Morehouse School of Medicine in October 2020 and assumed her current role as Administrative Assistant for the Student Health and Wellness Center. Miss Gabriel received her Masters' Degree in Business Administration, with a concentration in Human Resources from The University of Phoenix in 2010. Prior to joining Morehouse School of Medicine Miss Gabriel served as a Credentialing Coordinator for one of the largest healthcare systems in Georgia. Her interests include Mental Health Advocacy.