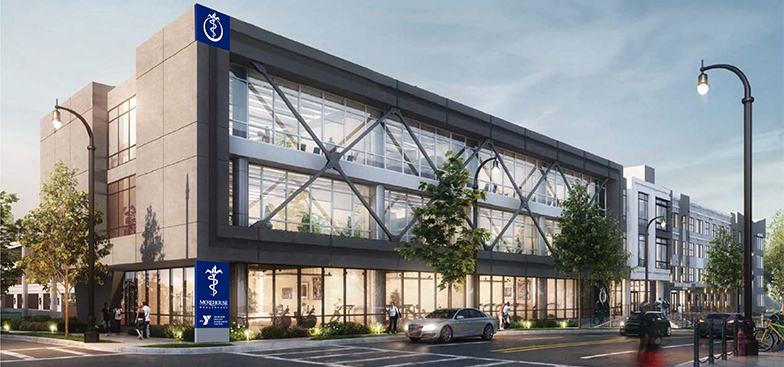 SHWC COVID-19 Information
Empower. Believe. Become.
SHWC COVID Isolation Protocol
The following guidelines identify the process students will follow in the event one should test positive for COVID-19.
SHWC COVID Vaccination and Boosters
The member institutions of the AUCC requires students to be up to date on their COVID-19 vaccination (i.e., primary series and, when eligible, a bivalent booster), or to have an approved medical or religious exemption. Individuals are "up to date" if they have received all recommended doses of COVID-19 vaccine for which they are eligible. COVID-19 vaccinations and booster can be scheduled at SHWC by calling (404) 756-1241 during regular office hours.
Who is "update to date" with their COVID-19 vaccination?
Students who have completed a primary series and received a (bivalent) booster are up to date.
Students who have completed a primary series and are not yet eligible for a booster are up to date.
Students who have not completed a primary series but have received a single bivalent COVID 19 vaccine are up to date.
Students who have completed a primary series and are eligible for a booster, but has not received a booster, are not up to date.
Approved or Authorized COVID-19 Vaccines
There are four approved or authorized vaccines in the United States:
Approved or Authorized COVID-19 Boosters eligibility
mRNA bivalent vaccines Pfizer-BioNTech and Moderna at least 2 months after the final dose in the primary series
Students who are moderately or severely immunocompromised have specific recommendations for COVID-19 vaccines, including boosters. For more information, please use this link.
International students can find a list of authorized COVID-19 vaccines and information on boosters here.
Uploading COVID-19 Vaccine Information
Students will submit their vaccine information through the Point and Click (PNC) Patient Portal.
COVID-19 Vaccine Exemption:
If you are requesting a religious/medical exemption for the COVID-19 vaccines, you must complete the medical or religious exemption form linked below.
For the latest information on vaccines and boosters please visit:
SHWC COVID-19 Symptomatic Testing
SHWC offers symptomatic testing for all AUCC students. Nurse visits can be scheduled by calling (404) 756-1241 during regular office hours.
Clark Atlanta University, Morehouse School of Medicine, Morehouse College, and Spelman College testing dates/times may vary. Please check with your campus for details. Students are required to test if symptomatic.
Possible symptoms include:
Cough
Sore Throat
Shortness of breath or difficulty breathing
Headache
Fever or chills
Muscle or body aches
New loss of taste or smell
Congestion or runny nose
Nausea or vomiting
Diarrhea
How to Request COVID-19 Test if symptomatic:
Symptomatic students may request rapid COVID-19 antigen test through their resident assistant (RA).
Step 1: Contact your RA via phone or email for test kits.
Step 2: RA will deliver test kits to student via contactless delivery.
Step 3: RA will notify student test kits have been delivered.
Step 4: Student will complete COVID-19 test and report test results by completing the "COVID-19 Reporting" Form.
What do I do if I test positive for COVID-19?
Step 1: Isolate in place immediately.


Step 2: Report your positive test results by completing the "COVID-19 Reporting" Form
Step 3: Follow all isolation protocols.


Step 4: Complete Isolation Clearance form to end isolation and be cleared for returning to campus activities.
Isolation Procedures
Isolation pertains to individuals who have tested positive for COVID-19 or have experienced symptoms consistent with COVID-19 regardless of vaccination status. The length of isolation is determined by the first date of symptoms or date of the positive test. Students who test positive must:
Isolate for five days.
If fever free and symptoms have improved, take an antigen test on Day 6.
If results are negative, student will receive clearance to return to campus activities.
If results are positive, student must complete 5 additional days in isolation.
Wear a well-fitting mask around others for 10 day
Isolation in Place (I/Q)
Students who test positive will isolate/quarantine in place in their residence halls. While in I/Q, students must not leave their room except in cases of emergency or essential need (e.g., meal retrieval or using the bathroom facilities).
Roommates of (I/Q) in Place
Individuals who have been within six feet of an infected person for a cumulative total of 15 minutes or more, over a 24-hour period are considered a close contact. Unfortunately, most are contagious two days prior to becoming symptomatic, in this case, it is likely roommates have been significantly exposed already.
How to Protect Yourself from COVID-19:
Proper Hygiene Practices (handwashing)
Staying Up to Date with COVID-19 Vaccines
Staying Home If You Sick
Getting Tested for COVID-19, if needed
Following recommendations if you have been exposed
Avoiding Contact with People Who Have Suspected or Confirmed COVID-19
Improving Ventilation
Additional Information to Protect Your and Others
Frequently Asked Questions